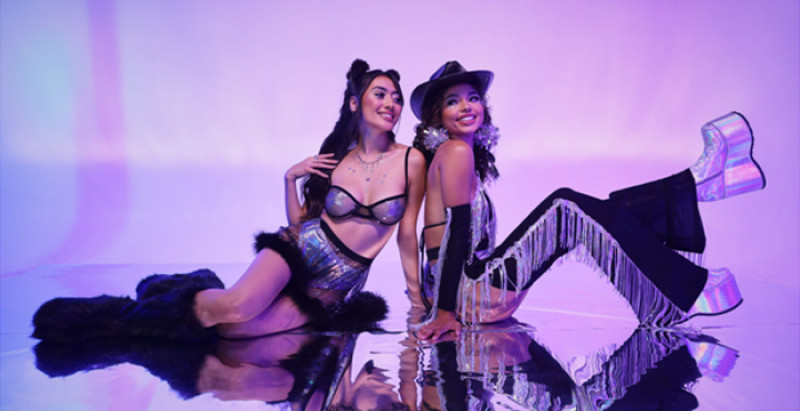 If you bought a ticket to your first rave, it's time to start preparing for the big day! One of the most exciting parts of attending a rave is deciding what to wear. From elaborate sparkling bodysuits to simpler pieces that flatter your best features, rave outfits have no rules and are the perfect way to show off your personality.
However, it isn't always easy to figure out what to wear, especially if it's your first rave! With limitless options, it can feel overwhelming to know what to buy to create the ultimate look. To help guide you, we've created a list of 7 must-have items to get rave-ready.
Keep reading to discover each piece and start vibing!
1. Showstopping Clothing
The best part about rave outfits is that there are no rules! Show off your personality with unique mesh bodysuits, bold two-piece sets, or shimmering bra tops. No matter what you decide, go for comfort to ensure you can easily dance the night away.
You can never go wrong with neon, pastel, or trippy patterns for your first rave. Since rave outfits are very unique, it's best to order a few items online, try them on, and send anything back that doesn't suit you! By having multiple options to choose from, you'll undoubtedly find the most comfortable look that helps you shine!
2. Comfortable Shoes
Since you'll be on your feet dancing most of the rave, you definitely want to choose comfortable shoes! Platform boots or sneakers are always a good choice since they're supportive and go great with nearly all rave outfits.
Get your shoes in advance and wear them around to break them in before the big day. This will prevent blisters, so you can dance and socialize all night long. Above all, as you shop, remember that comfort is key!
3. Fanny Pack
A must-have accessory for any rave is a fanny pack. It's the perfect way to keep your belongings secure as you tear up the dance floor. Since you'll carry it all day, make sure you only pack the essentials like money, chapstick, a portable phone charger, and gum!
You can use your fanny pack to elevate your outfit as well. With so many patterns and designs, use it as a functional piece that will further personalize your look!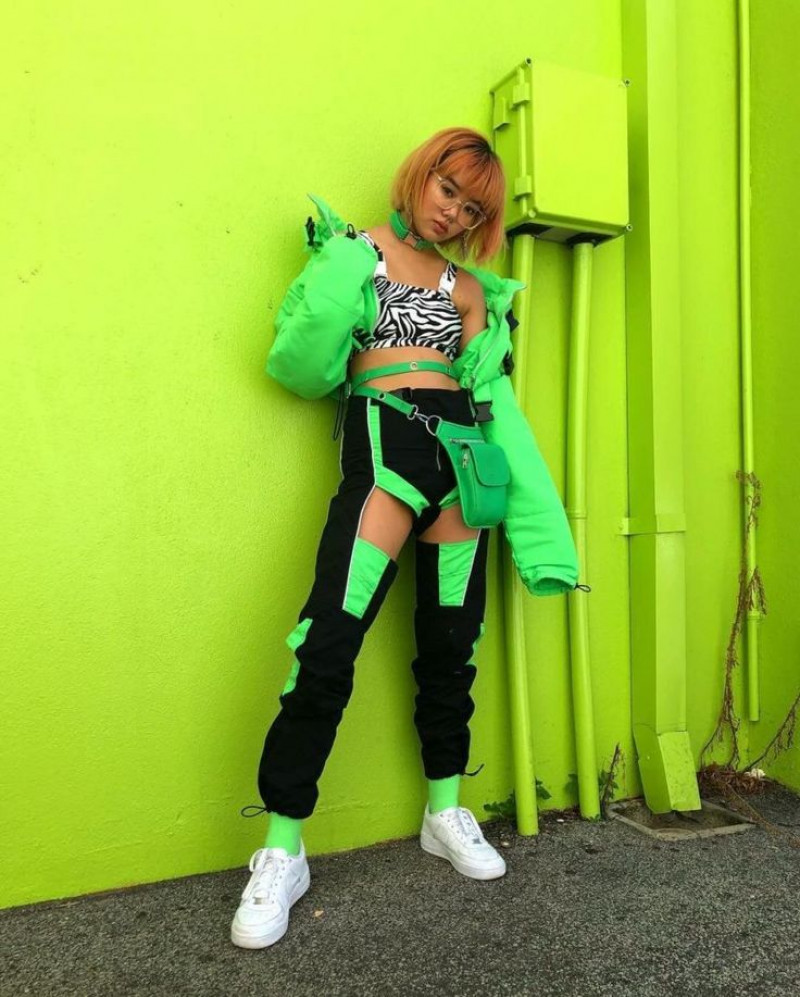 4. Kandi
One of the most iconic rave accessories are kandi! These beaded bracelets are used for self-expression, and they add fun pops of color to your look. Get together with your friends before the rave to make personalized kandi from iheartraves.com to wear at the event!
Once you get to the rave, you can trade kandi with everyone there. Not only will the new kandi be a souvenir to remember the rave forever, but they will also help you make new friends throughout the day.
5. Glitter and Glam
Another way to add sparkle to your rave outfit is with glitter and glam! You can get colorful rhinestones for your face and glitter to make your body shimmer. Raves are the perfect opportunity to go all out with your makeup, so do it up, and don't be afraid to dazzle!
While you may feel over the top when you're getting ready, as soon as you enter the rave grounds, you will see that everyone is embracing the glitter and glam. Not only will you feel confident, but their shine will make you more than ready for the perfect IG photo.
6. Glasses or Goggles
With rave glasses or goggles, you can experience the lights to their fullest effect. A lot goes into the stage production at raves, so why not see them enhanced with a pair of rave glasses?
You can get kaleidoscope lenses or diffraction glasses that will help you vibe all night long. The glasses come in eccentric shapes and colors, so you can use them as an accessory to complete your look!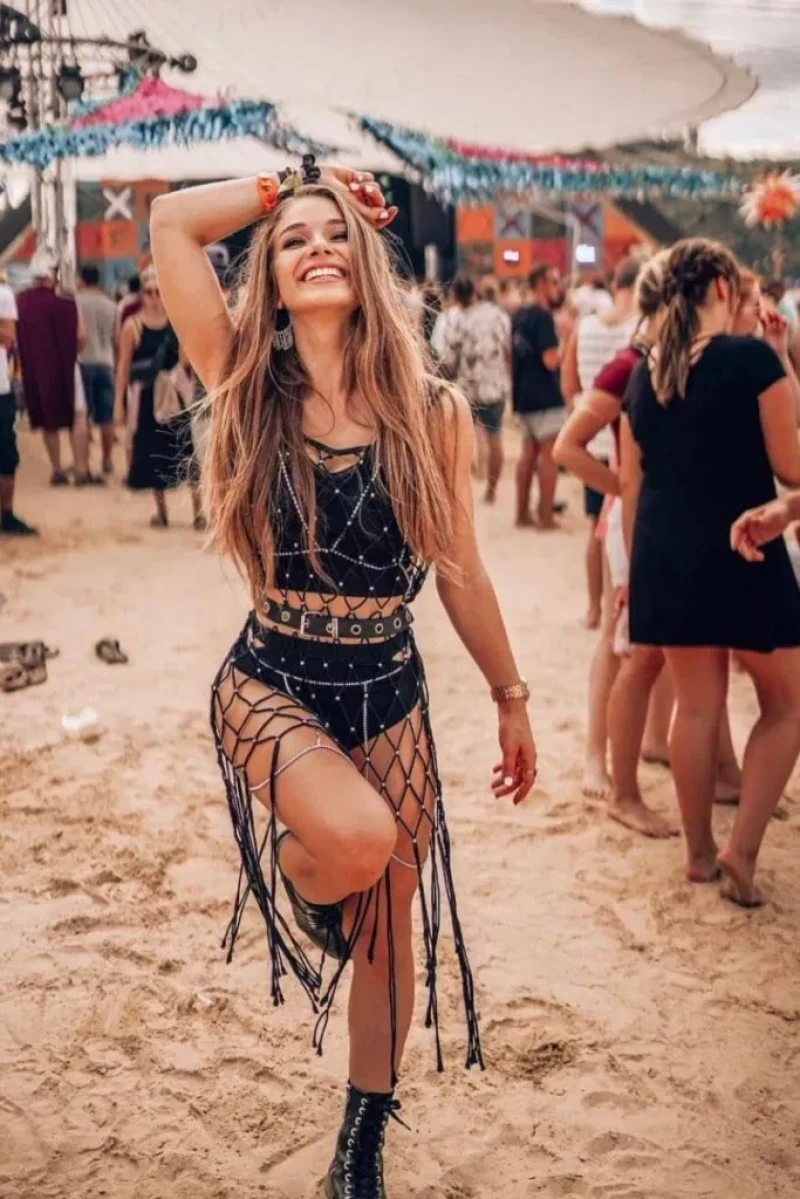 7. Hydration Pack
Staying hydrated at raves is super essential, so you may as well do it in style! Get a hydration pack that matches your outfit and quenches your thirst all day. The hours will fly by, so having water always with you will ensure you can spend as much time as you want dancing with your friends.
Most raves have water stations, so you can refill your pack as often as you need for free. Since most drinks at festivals are overpriced, this will absolutely be a plus. Don't forget to rehydrate after the event as well!
Ready to Rave?
Now that you know more about what you need to create your ultimate rave look, it's time to start shopping! Always remember to stay true to yourself. It's essential that you feel confident, so keep your personal style in mind as you find the rave look of your dreams!