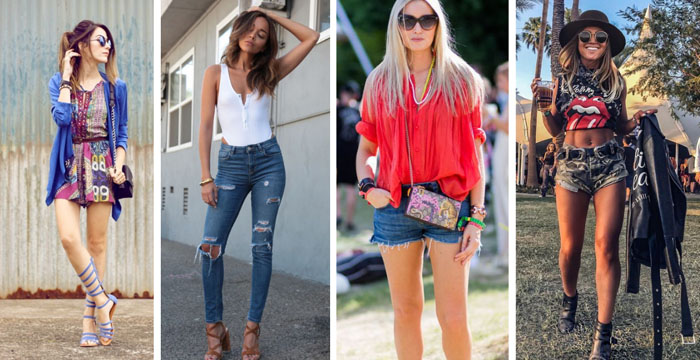 There's nothing quite like a rock concert. The energy, music, crowd – it's all an incredible experience. you're not careful, it can also be an incredibly sweaty one. It doesn't matter how well you think you know your favorite band, there's always a chance that they'll pull out a long set or an encore. you're not prepared, could find yourself uncomfortably hot and sticky by the end of the night. what do you wear to a rock concert? we'll explore the best clothing options to help you stay cool and comfortable all night long. From light layers to breathable fabrics, we've got you covered.
What Makes Up A Rock Concert Outfit?
Typical rock concert outfit might include a pair of ripped jeans, a band tee, and a leather jacket. there are no hard and fast rules when it comes to what to wear to a rock concert. you want to dress up, go for it! prefer to dress down, that's cool too. important thing is that you feel comfortable and confident in your outfit.
Important Tips for Rocking Concert Outfits
Wear what makes you feel comfortable and aligns with your style. Choose an attire that lets you blend in and enjoy the music.
Bring along a pair of comfortable sneakers in case heels become overwhelming. Alternatively, choose supportive yet stylish footwear that you can wear for hours, allowing you to jump and dance around without discomfort.
Keep a jacket or scarf handy, even though you might not need them at the concert due to the high energy and activity. Having them with you ensures you stay warm if the weather changes.
Consider using a fanny pack or a little crossbody bag worn over your chest to keep your valuables safe and prevent them from getting lost or stolen in the crowd.
Opt for accessories that complement your outfit and add to your overall concert look.
Wear good deodorant and consider using waterproof makeup if you're an active concert-goer. Concerts can get quite energetic, and you might be sweating a lot, so it's essential to stay fresh and comfortable throughout the event!
10 Outfit Ideas To Wear To A Rock Concert
Whether you are going to your first rock concert or you're a seasoned veteran, nailing the perfect rock concert outfit can be tricky. Do you go edgy and punk? keep it classic with some ripped jeans and a band tee? We've got you covered with some tips on how to style the perfect rock concert outfit.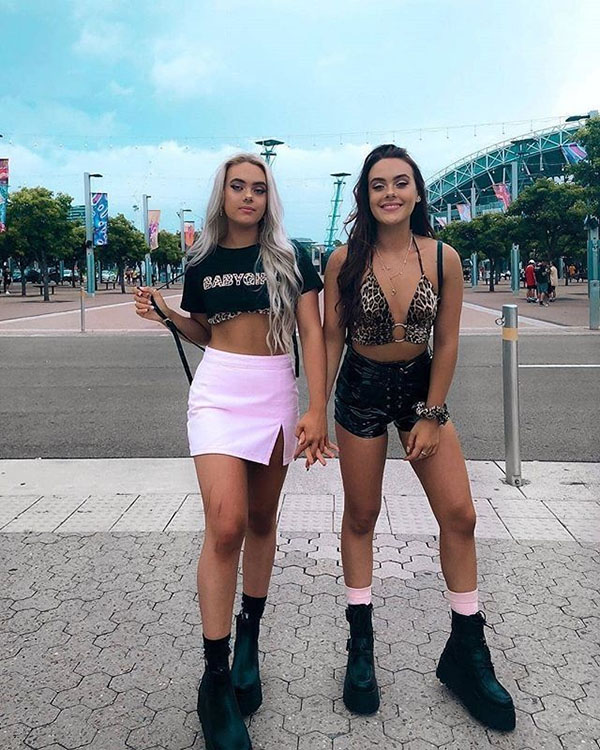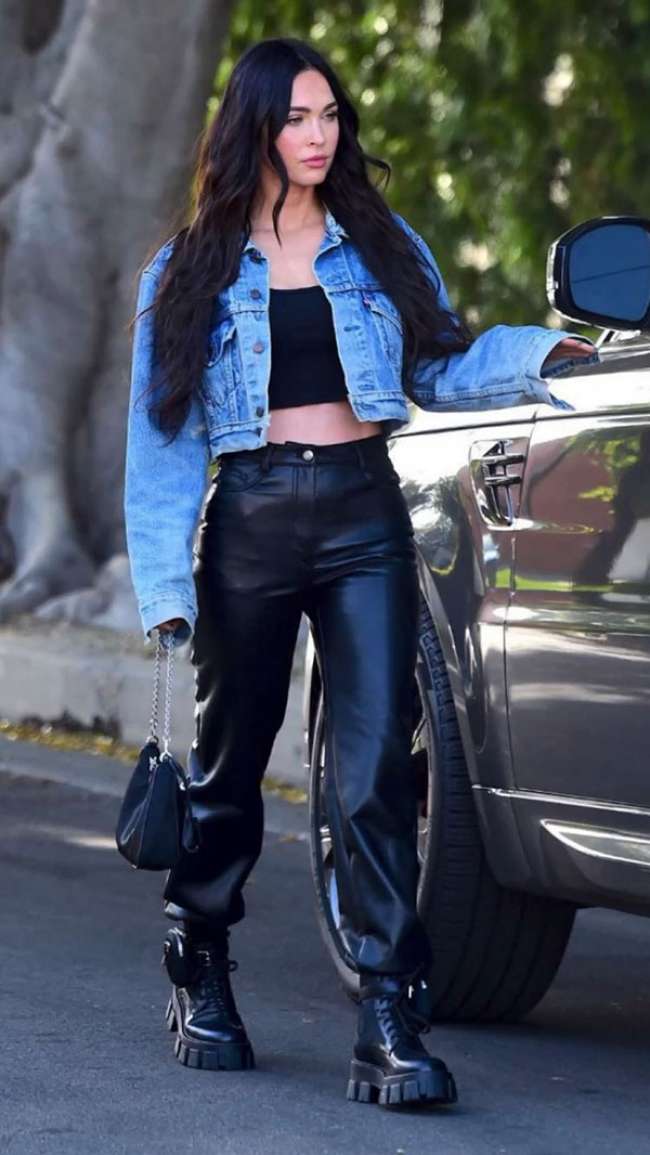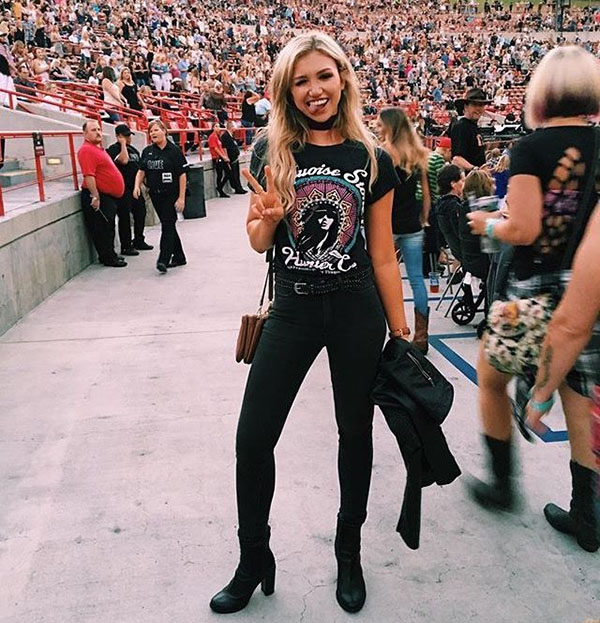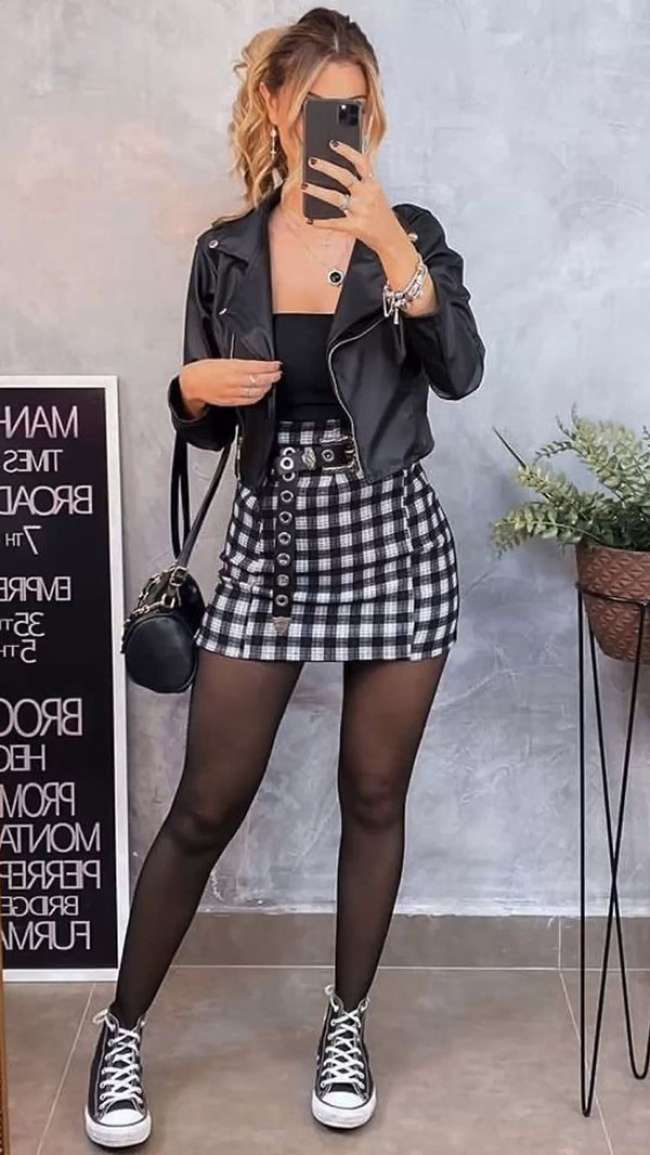 For ladies, a good rule of thumb is to keep it tight and sexy. Skinny jeans or leather leggings are always a good choice, paired with a cropped top or tight t-shirt. you want to go all out, add some fishnet stockings and platform boots. Don't forget the statement jewelry – rock and roll style chain for wallet and spiked bracelets will complete your look.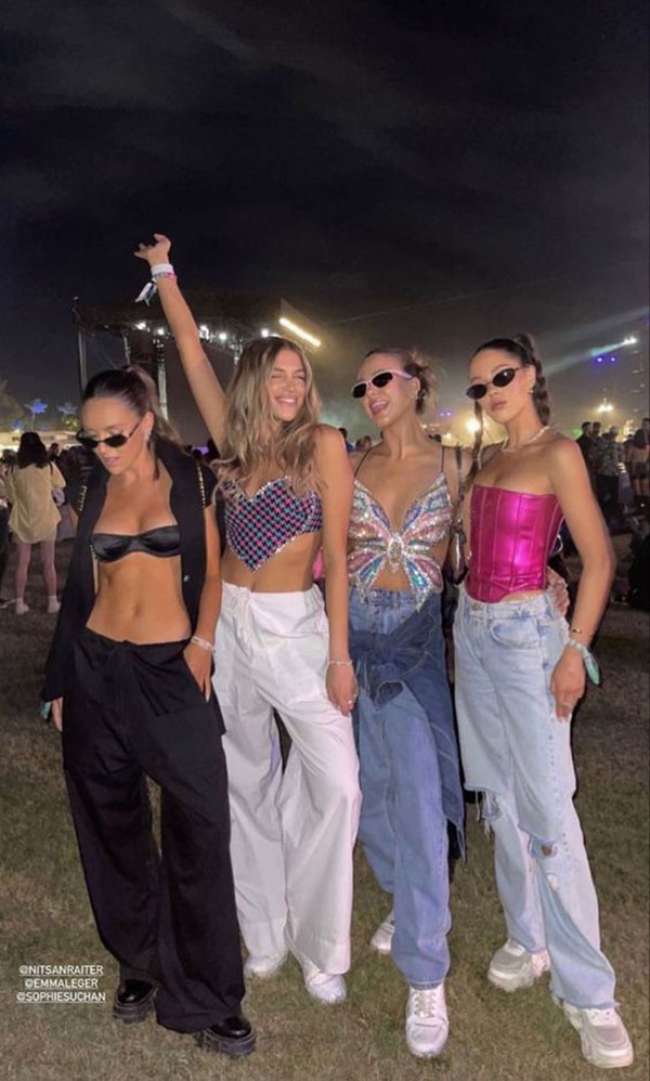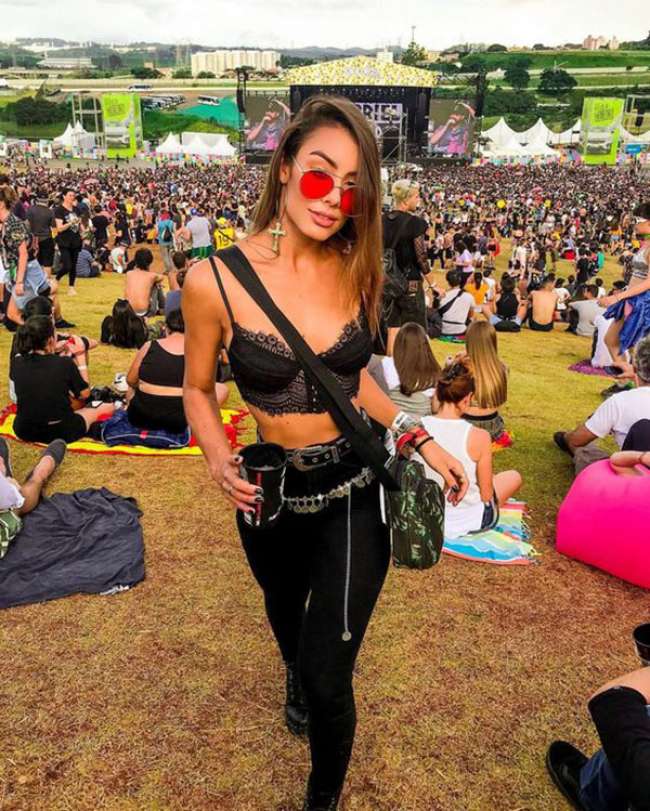 Start with a pair of ripped jeans – the more distressed, the better. Add a plain black t-shirt or a band tee, and throw on a leather jacket for good measure. Doc Martens or combat boots will finish off your look perfectly.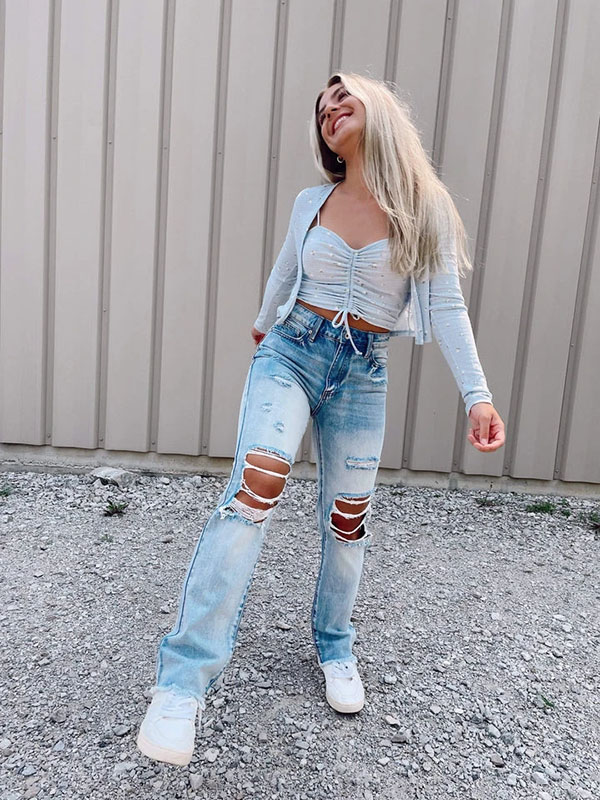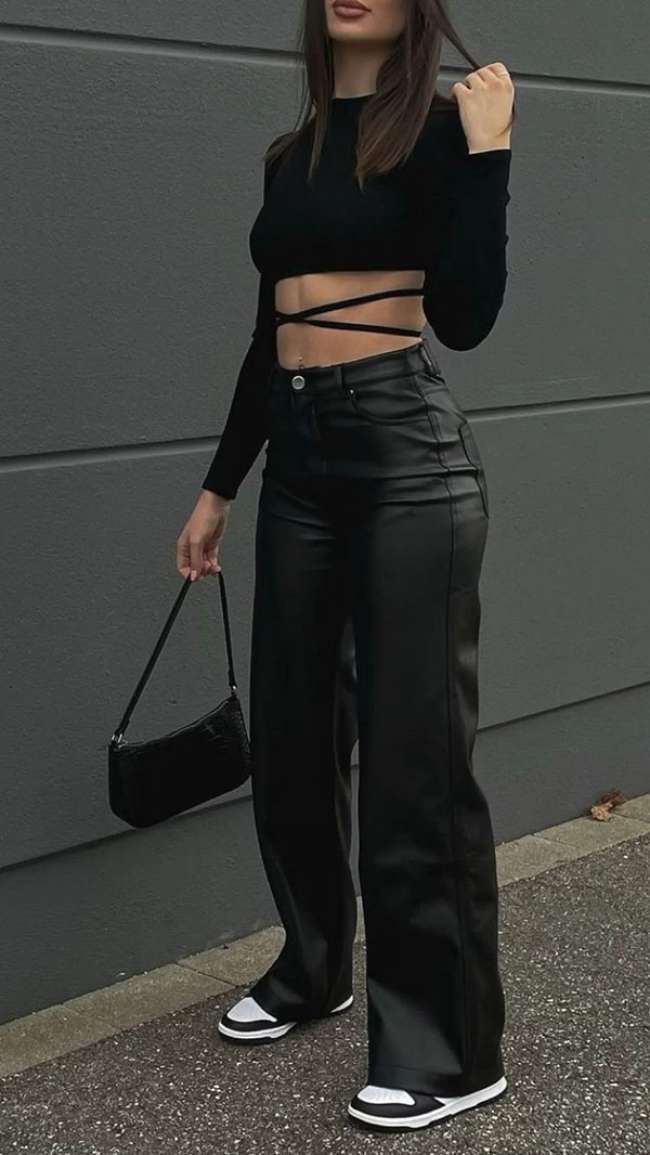 Of course, no matter what you wear, confidence is key. So throw on your favorite outfit and get ready to head-bang the night away!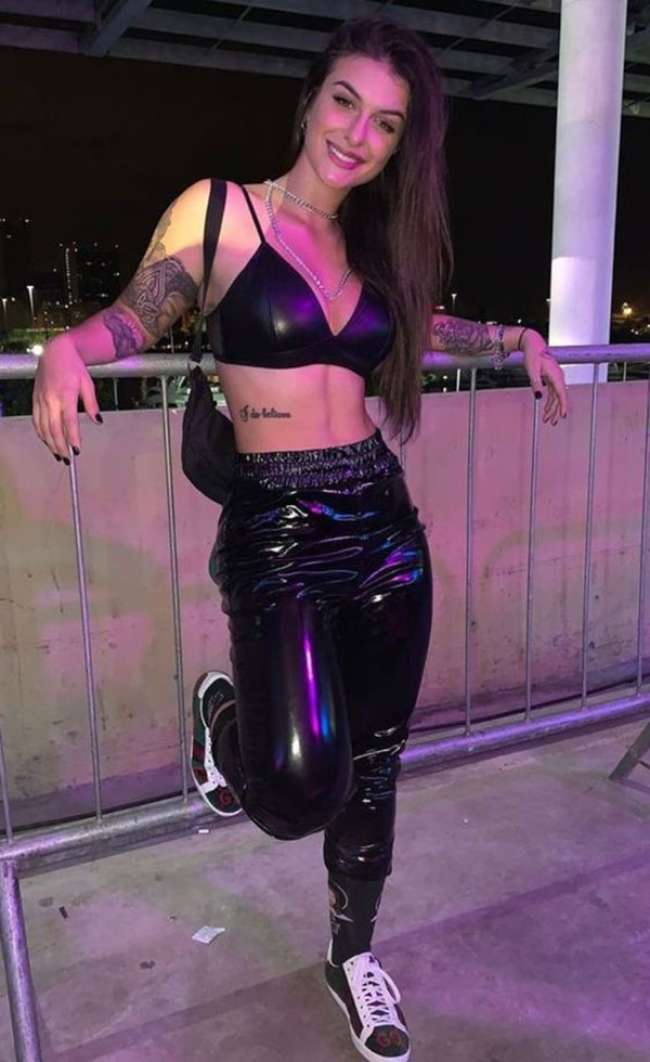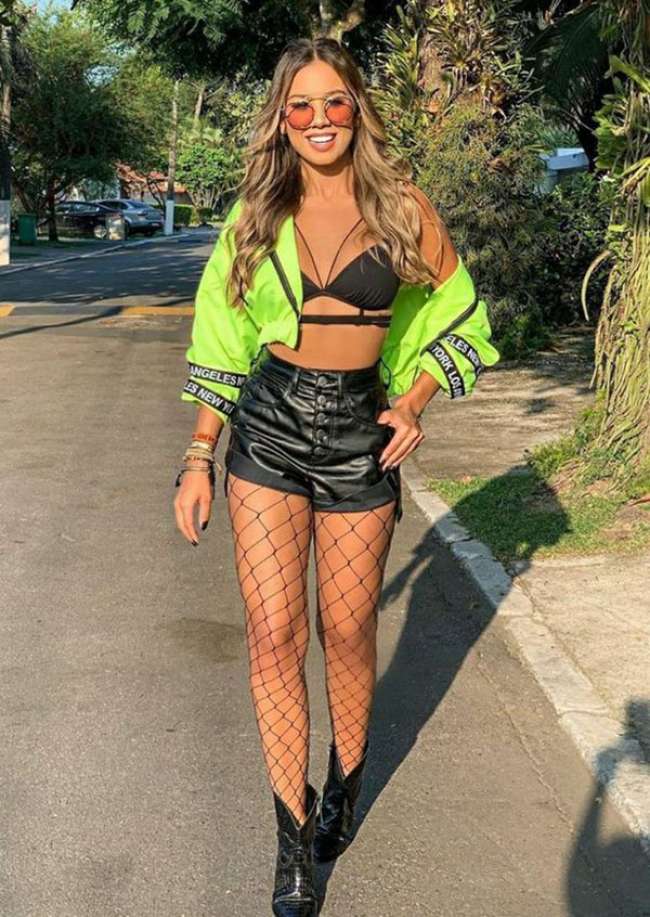 How to Dress for a Rock Concert
Rock concert attire is limitless! You can choose an edgy or traditional look. For clothing inspiration, try these:
Pair a graphic tee with distressed jeans and combat boots for a cool and edgy look.
Opt for a flowy dress adorned with boho accessories like fringe and a headband, giving off a bohemian vibe.
Rock a leather jacket with skinny jeans and Converse sneakers for a chic and effortless ensemble.
Embrace comfort and style with an oversized sweater paired with leggings and knee-high boots.
Wear what makes you feel good. With these ideas, you're all set to rock your rock concert outfit in style!
How To Choose The Best Rock Concert Outfits
When it comes to selecting the perfect rock concert outfits, several factors should be taken into account. Firstly, consider the image you wish to project. Are you aiming for a punk look or something a bit edgier?
After choosing a style, focus on details. Think about the type of top you want to wear. For a punk vibe, a tank top or cropped tee would be ideal, while an edgy style may call for a fitted button-down shirt. Additionally, don't forget about your bottoms! Skinny jeans or leggings would complement both looks effectively.
Regarding accessories, simplicity is key. A few bracelets or necklaces can suffice. However, if you want to make a statement, consider pairing your outfit with some eye-catching statement shoes. By considering these elements, you can create a rock concert outfit that reflects your desired image and stands out with its unique style.
Fashion Tips To Avoid With Rock Concert Outfits
To rock the perfect look at a rock concert, steer clear of certain fashion choices that may not be ideal. Top offenders:
A rock concert might be ruined by excessive makeup.
There's no need to don your fanciest designer attire for a rock concert. Keep it simple and casual with jeans and a t-shirt, embracing a more relaxed style.
High heels may be stylish, but they are impractical for standing and dancing all night at a concert. For comfort and safety, opt for flats or low-heeled boots.
Leave the fanny pack and the "I <3 NY" t-shirt at home. To blend in with the crowd, avoid dressing like a tourist and opt for a more laid-back and fashionable concert outfit.
By avoiding these fashion pitfalls, you'll be sure to look fantastic and have a blast at the rock concert!
Best Places To Buy Rock Concert Outfits
Here are some of the best places to find the right clothes for your next rock concert: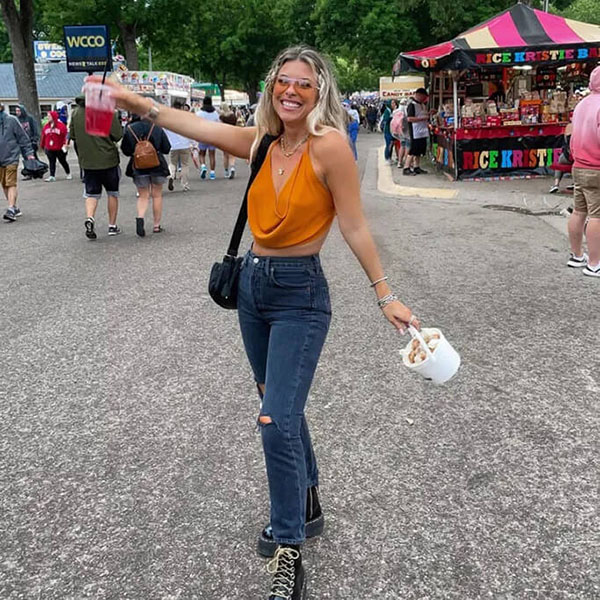 Thrift Store: Your local thrift store is a treasure trove for finding excellent clothing deals. While you may need to browse a bit to discover truly unique pieces, you can undoubtedly stumble upon some fantastic items at a fraction of the price you'd pay elsewhere.
Online Stores: Explore various online stores dedicated to rock concert clothing. Here, you'll often discover great deals and a broader selection of items compared to traditional brick-and-mortar stores.
Local Music Stores: Some local music stores offer genuine band merchandise, providing an opportunity to snag an official shirt or other items from your favorite group. Prices may vary, so it's worthwhile to explore multiple stores before making a purchase.
What Should A 55 Year Old Woman Wear To A Rock Concert?
Rock concerts require comfortable, fashionable attire. If you're above 50, there are further considerations. Concert venues matter. Outdoor concerts require weather-appropriate attire. If you're going to an indoor arena performance, don't wear anything too big or thick. These tips might help you enjoy the event regardless of your age.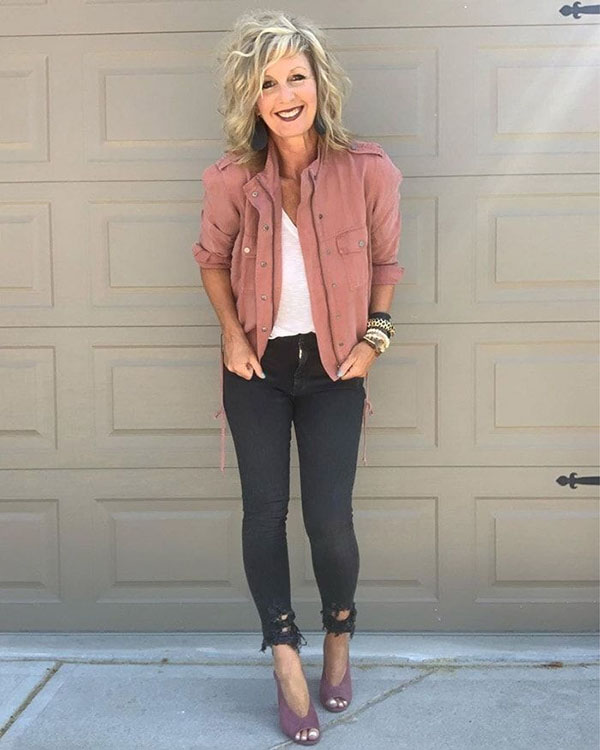 Check out the band or performer. If they're edgy or punk, dress down to blend in. Yet, since the band is classic rock, you can be more daring.