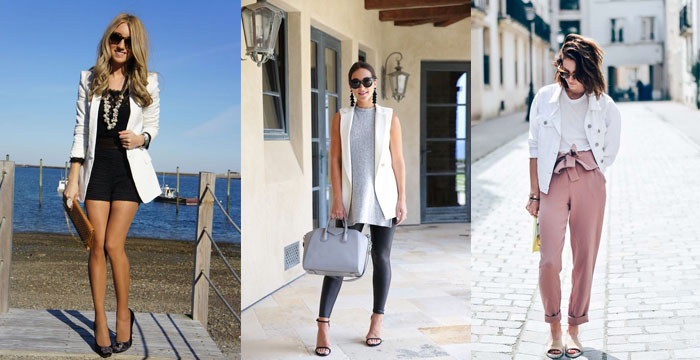 White jackets can frequently be seen as the pinnacle of sophistication. They are the perfect way to show your refined taste in clothing. However, what should you wear with a white jacket? We will take you at some of the most popular white jacket attire and offer our advice on how to wear them. in below picture you will see that's how it look trendy on you after you wearing. From dress shirts to neckwear, Here we are giving you every knowledge you need to know in order to make a good impression when wearing a white jacket in any occasion.
1. Ways to wear a white jacket in summer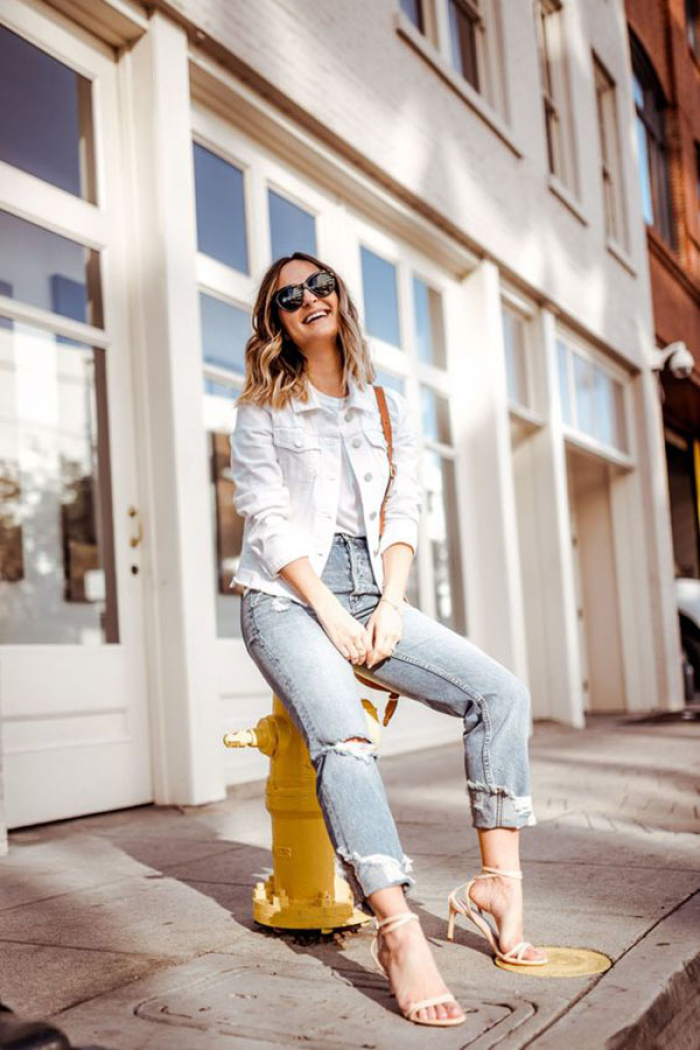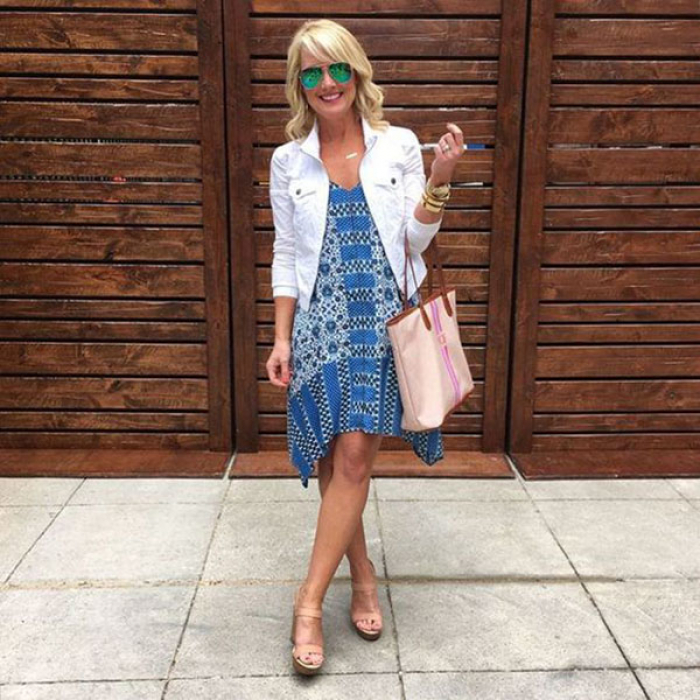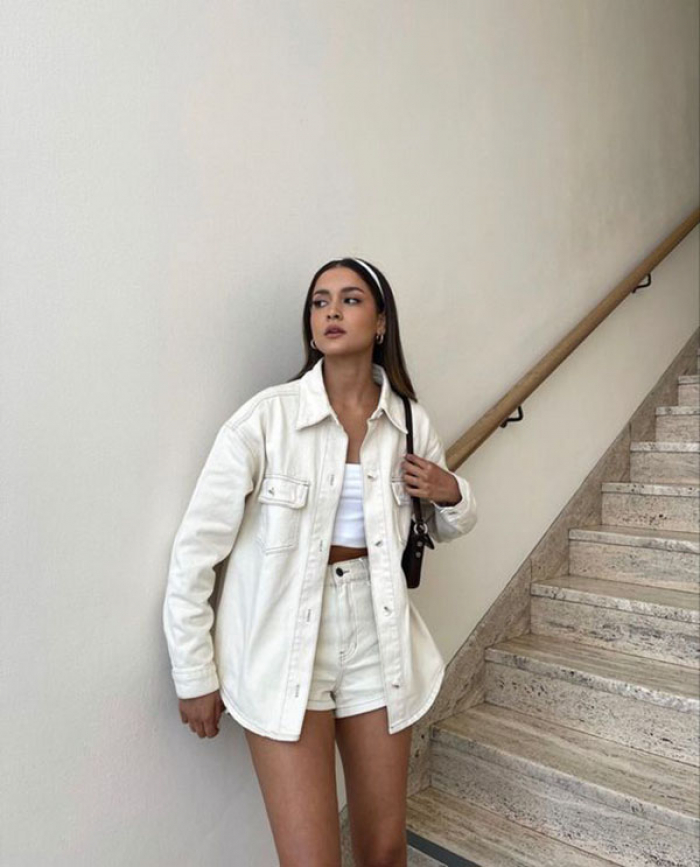 Summer-time is the perfect time to wear a white jacket! The versatility of a white jacket offers numerous possibilities, allowing you to effortlessly incorporate it into any ensemble. Here are some ideas:
a. If you're attending a formal occasion, go for an elegant ensemble of a white shirt and coordinating trousers.
b. For a more casual event, pair a white jacket with vibrant cargo shorts or flowy summer skirts to add a touch of grace to your appearance.
c. Choose a cotton dress or linen blouse for a casual style.
d. When selecting footwear, choose between sandals or heels to ensure your feet stay comfortably cool.
2. White jacket outfit for winter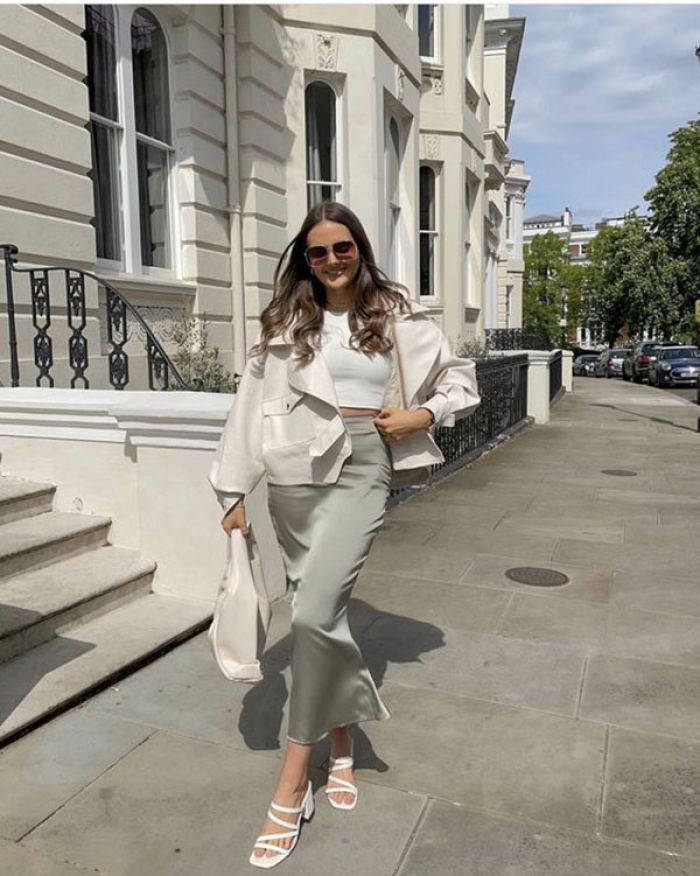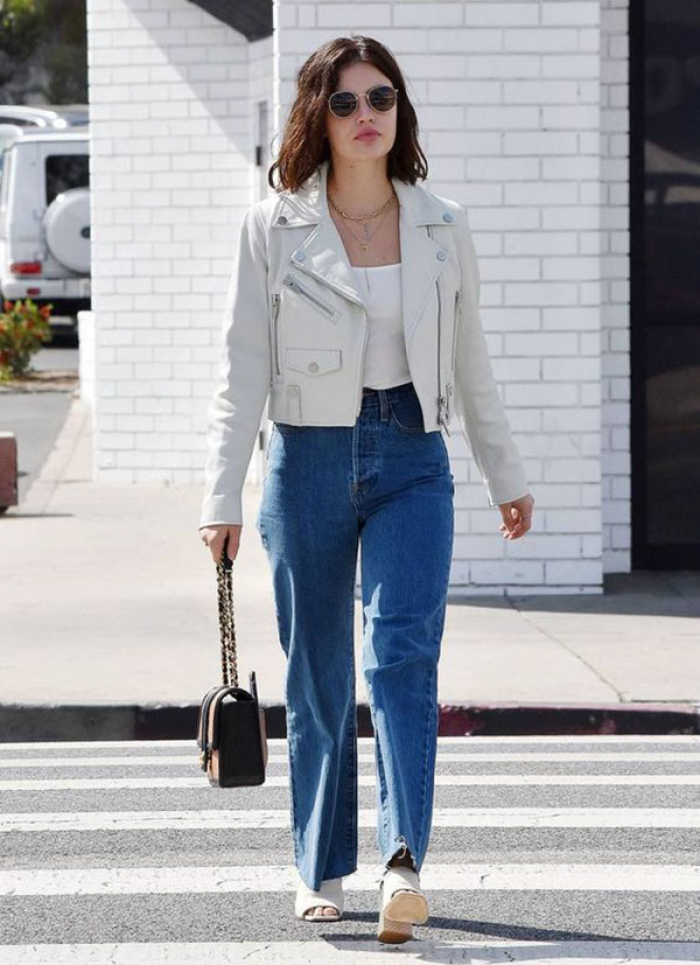 Embrace the allure of winter whites confidently by styling different outfits. Here are some ideas:
a. Try Styling a Blue Denim Flared Jeans with a White Crop Top and a White Jacket- Pair it with a White Heels.
b. Choose a warm or a Knitted dress for a casual style.
c. When selecting footwear, choose between Shoes or boots to ensure your feet stay comfortably cool.
3. Wear a white jacket with a pencil skirt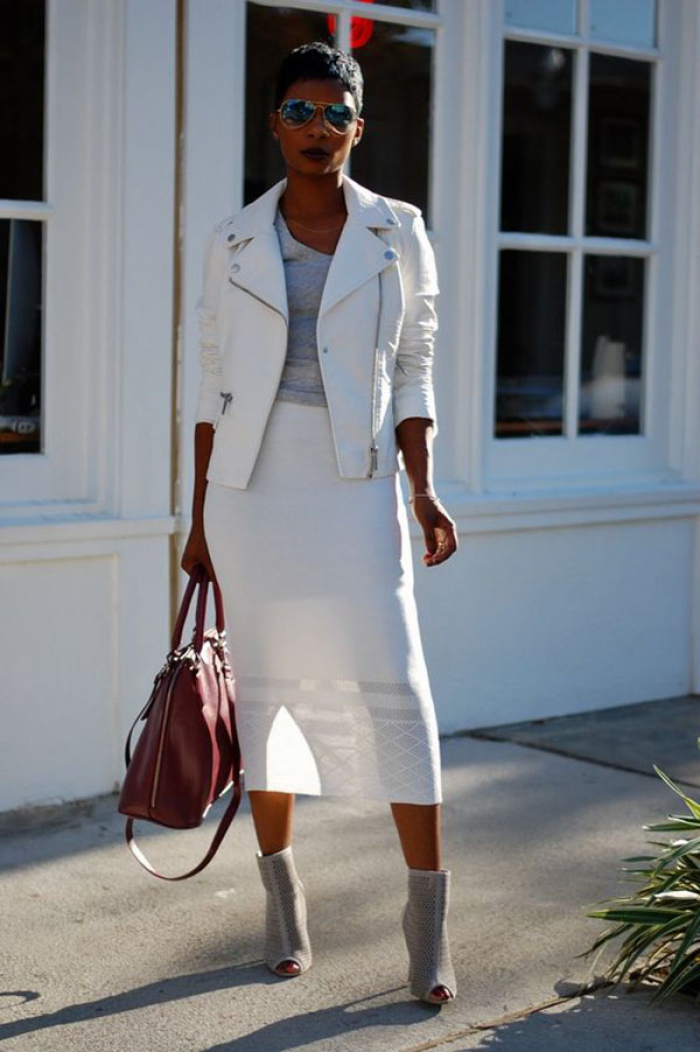 You normally wear a white jacket with a pencil skirt, It is versatile enough to be worn with many different outfits, feel free to experiment! You have the option to don it for a formal occasion or for a more laid-back outing. More sophisticated look, try pairing the white jacket with a polka-dot blouse or slimming dress pants. You're going for something more relaxed, go for a tank top and shorts combo. It is not matter what you choose, make sure the outfit is coordinated and looks good together.
4. Wear a white Jacket over a little black dress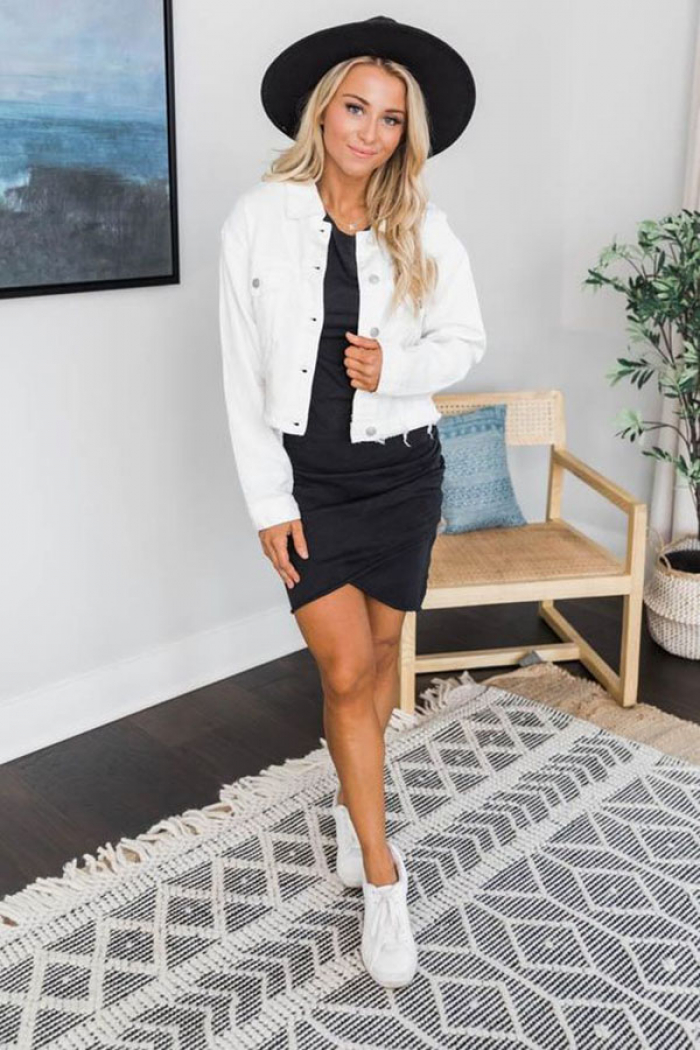 When you try to wear a normal white jacket with a black dress, it creates an elegant look. This garment exhibits versatility, allowing you to adapt its style to suit both formal and casual occasions. You can also wear a black skirt under the white jacket to create a more casual look. Black belt tied around your waist complete the your classy look.
5. Wear a white jacket with Green Pant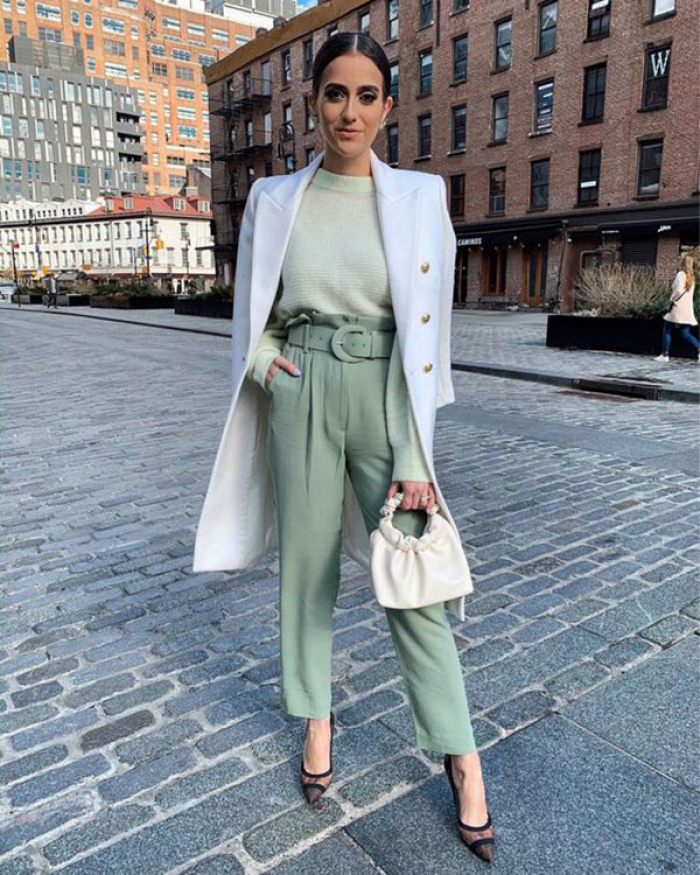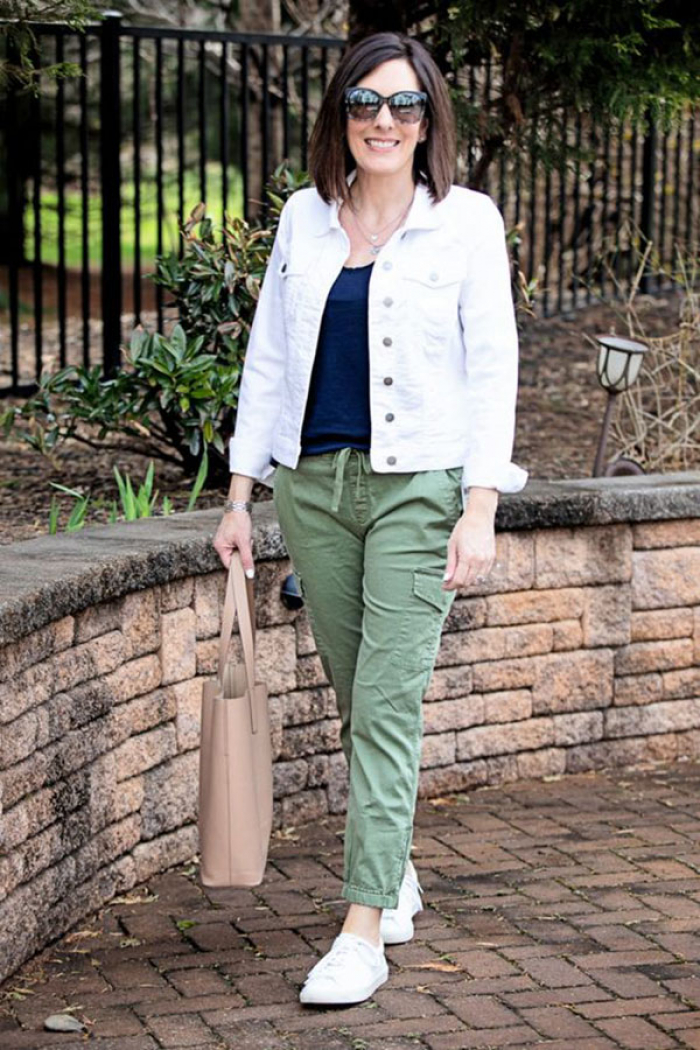 By Styling a white jacket with vibrant slacks, you convey professionalism and a sense of being well-versed in current fashion trends. Stick to subtle shades like ivory, beige, or light blue. When choosing a white blazer, opt for a design free of prominent patterns or prints, and instead, select a plain or lightly textured fabric. Complete your ensemble with versatile flat shoes, which will add an extra touch of height to your overall look.
6. Wear a white jacket with white pants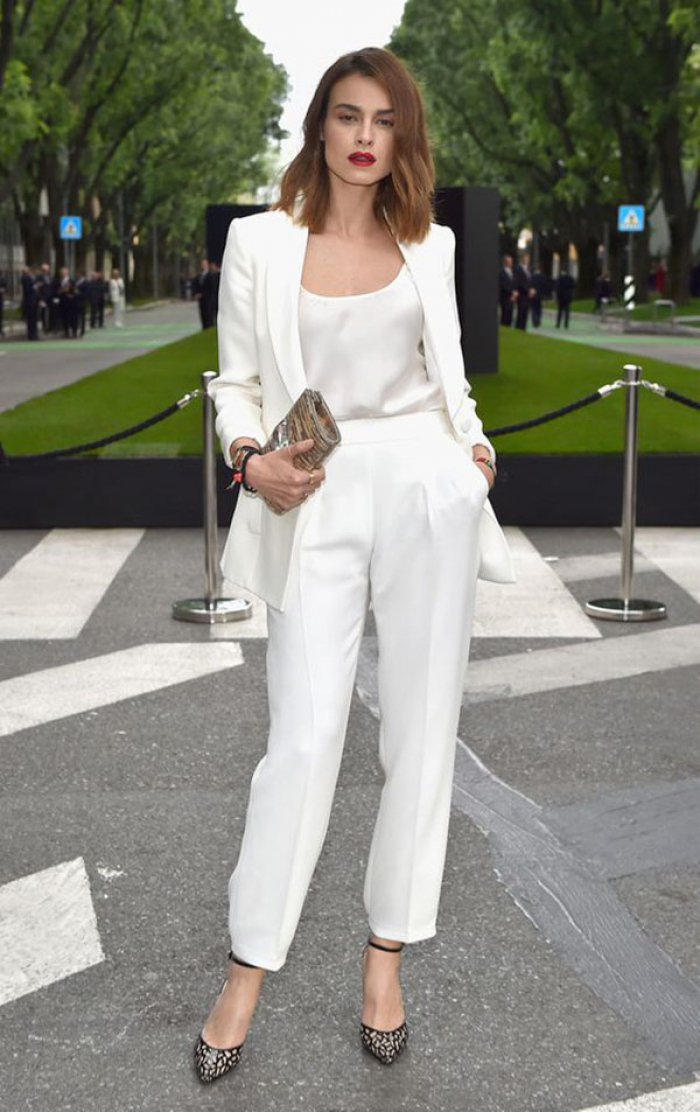 When you wear a white jacket with white pants, you are giving off a professional and polished image. Talking about this combination is perfect for weddings, formal dinners, or business meetings. You can also wear this look for a daytime event such as a stroll in the park. Just make sure to coordinate your accessories and colors accordingly to create a cohesive look.
7. White jacket for work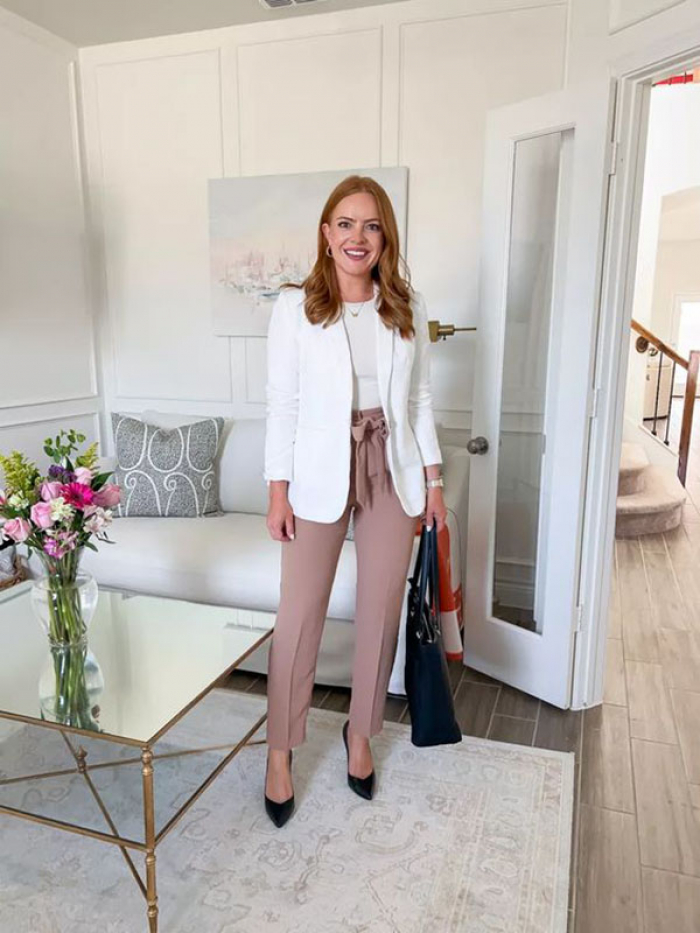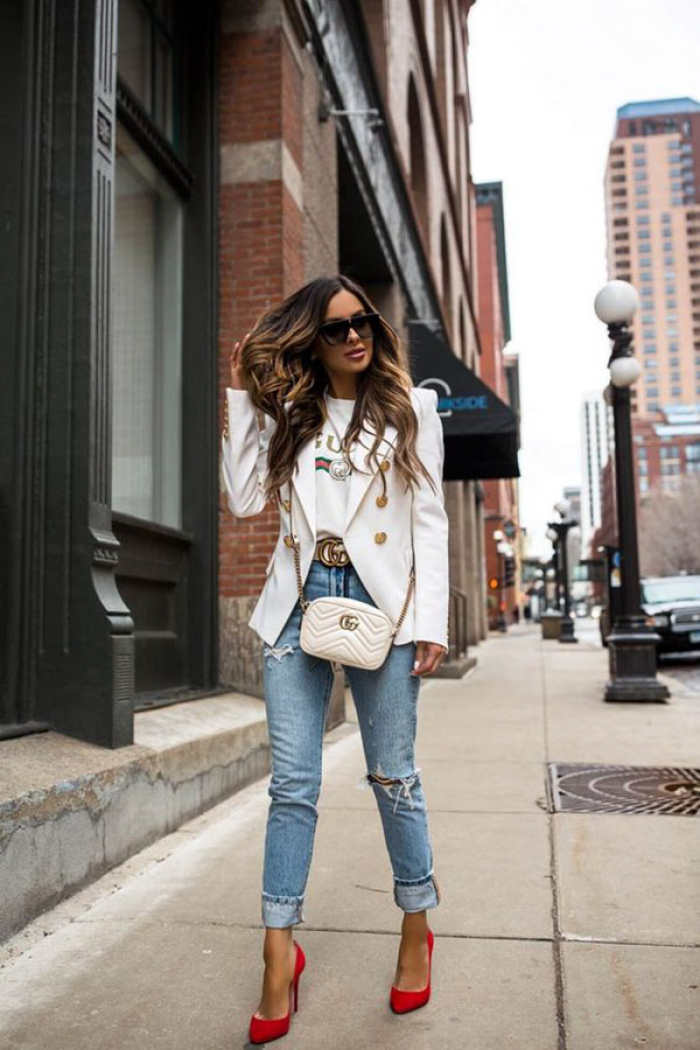 A white jacket is a type of clothing worn by men in many professional environments. It typically consists of a jacket and trousers, but it include a shirt and a neck-tie. This jacket generally worn at formal events, such as (meetings or presentations). some cases, white jackets may be required for certain jobs, such as in the financial sector and in private sector as well.
Are white jackets still in style in 2023?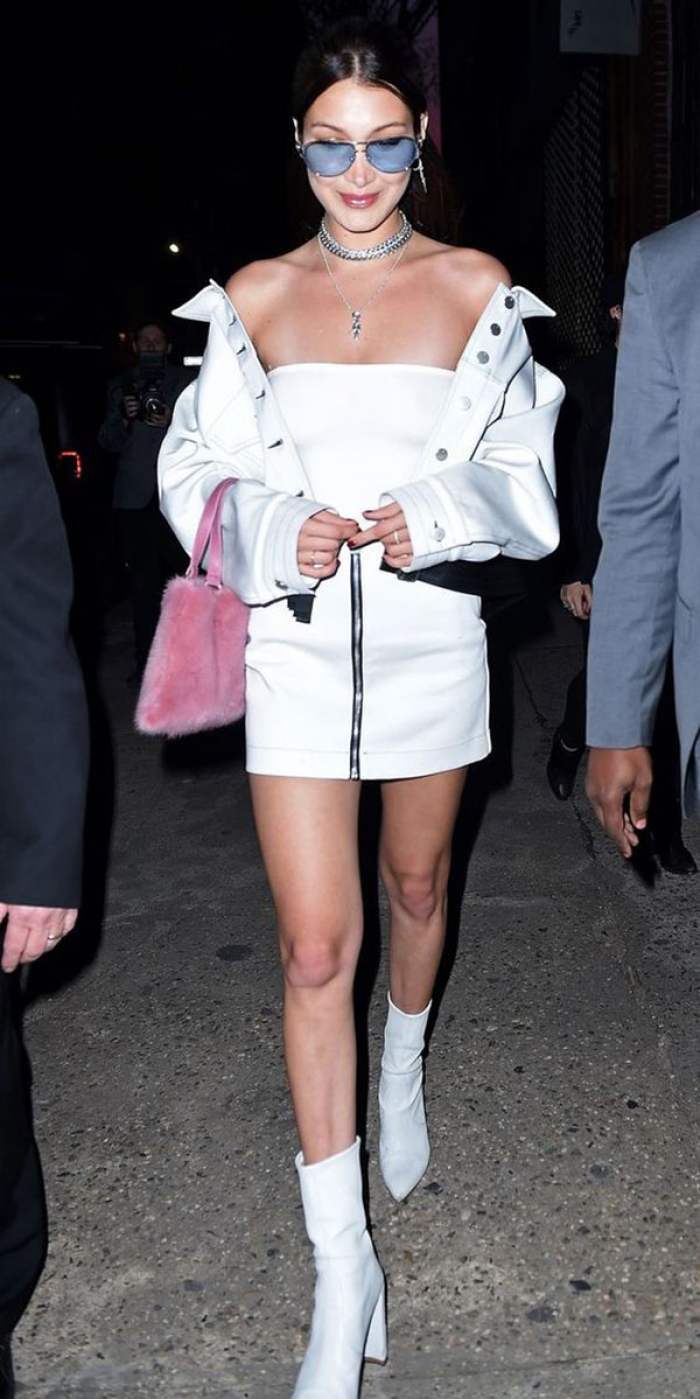 Recent years, the traditional white jacket has come back into style, iconic garment is often worn by doctors, lawyers, and other professionals who need to demonstrate their high level of professionalism. Some people may think this look is outdated, there are many person who still find it chic and stylish. Believe me that the white jacket will continue to be in style for a long time to come. It is unique and can be used to make any outfit look more polished and professional. The color you can add a touch of class to any outfit. Whether you seek a contemporary or timeless appearance, the white jacket presents itself as an excellent choice.