Before we reveal the boyfriend/husband name of Lainey Wilson, If you don't know her personal life, Let's Put some light on that. Lainey Wilson, born on November 23, 1988, in Baskin, Louisiana, has become a renowned figure in the country music industry. She's famous for her distinctive blend of traditional country sounds and modern storytelling, winning hearts with hits like "Things a Man Oughta Know" and "Heart Like a Truck."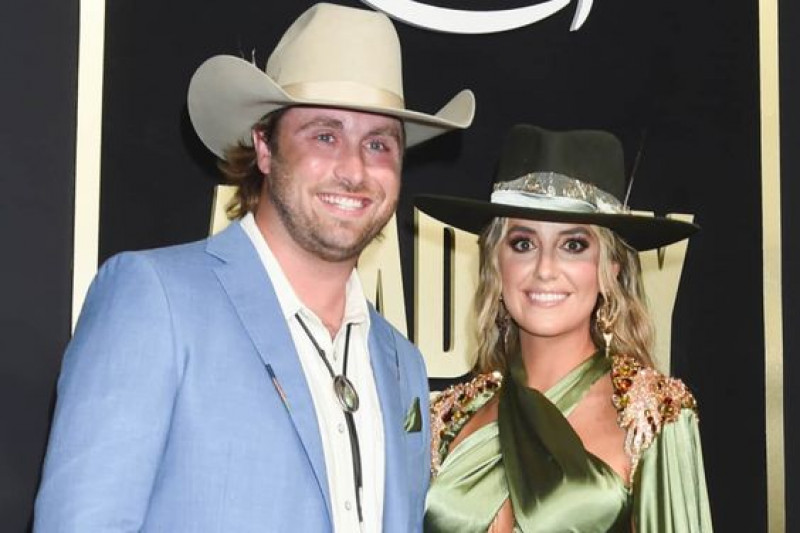 It's really true that Lainey Wilson was very private about her love life, But it wasn't until the 2023 Academy of Country Music Awards that she decided to let the world in on her super-private love life. Lainey Wilson and Devlin "Duck" Hodges, the former Pittsburgh Steelers player, walked the red carpet hand in hand, confirming what fans had been speculating for some time. Let's delve into the details of their heartwarming journey, from secret beginnings to the public declaration of their love.
Lainey Wilson's Boyfriend Devlin "Duck" Hodges
Lainey Wilson had been known for closely keeping her personal life for a very long period. But the country music icon's choice to go public with Devlin "Duck" Hodges at the ACM Awards shocked her fan base. Many others were unaware that these two romantics had been having covert affairs for almost two years. Wilson disclosed their protracted courtship in an open June 2023 interview on The Bobby Bones Show.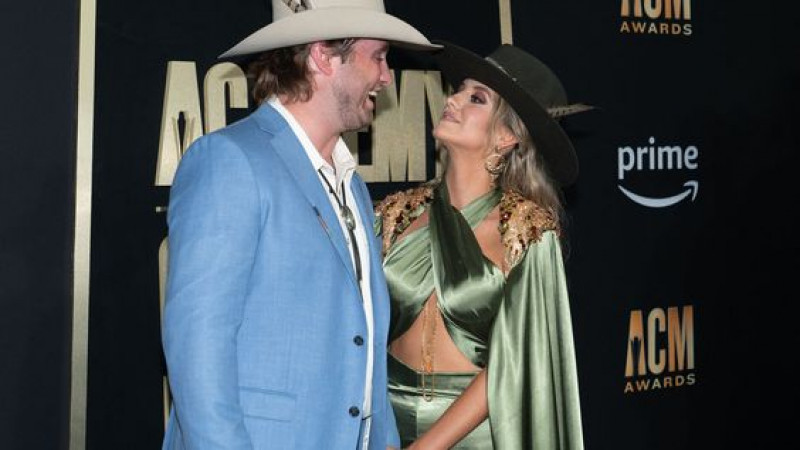 "He's been around for a while," she shared, "I just decided to make him wait for two and a half years." She went on to describe her boyfriend as a "good dude" who understands the pursuit of dreams because he's been on that journey himself. She emphasized his unwavering support for her career and said, "He's like, 'Go get it, girl.' And I made him wait for a while. I mean… it's been a little over two years now."
Fans and Social Media Speculation
Before their official debut at the ACM Awards, fans had been buzzing about the possibility of a romance between Lainey Wilson and Devlin Hodges. Speculations arose when Lainey was spotted wearing Hodges' jersey during a show on April 29, as she shared photos on Instagram. Hodges himself didn't shy away from the speculation, responding humorously, "Well, you got my number. How about I get yours now? 😄"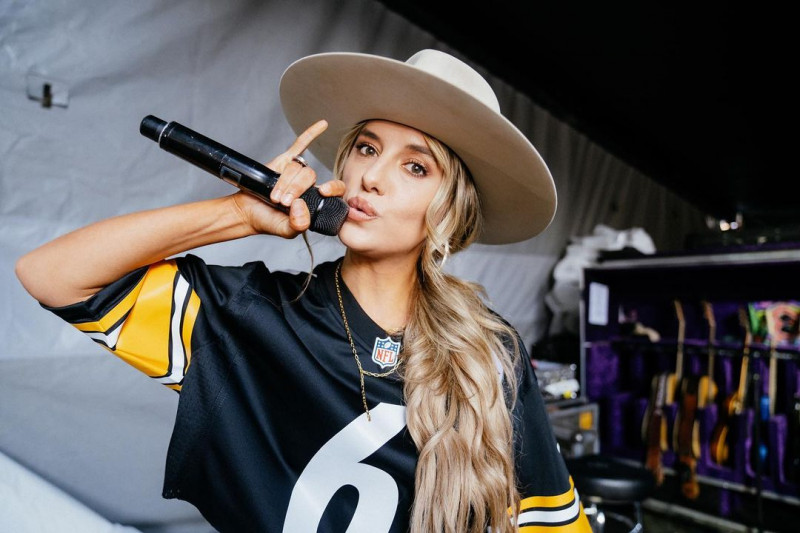 He further fueled the fire by tweeting, "SHOOTIN' MY SHOT," which led to an amusing exchange when Lainey Wilson responded. Their playful interaction gave fans an inside look at their budding relationship and showcased their shared sense of humor.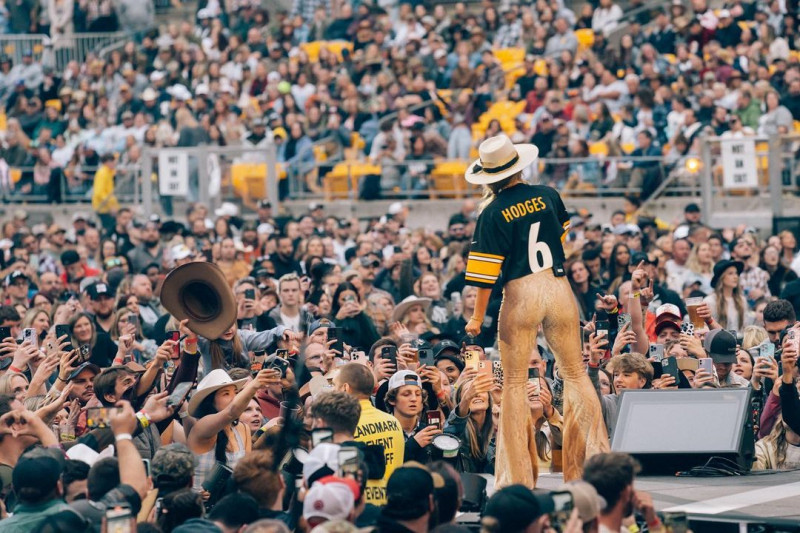 Who is Devlin 'Duck' Hodges?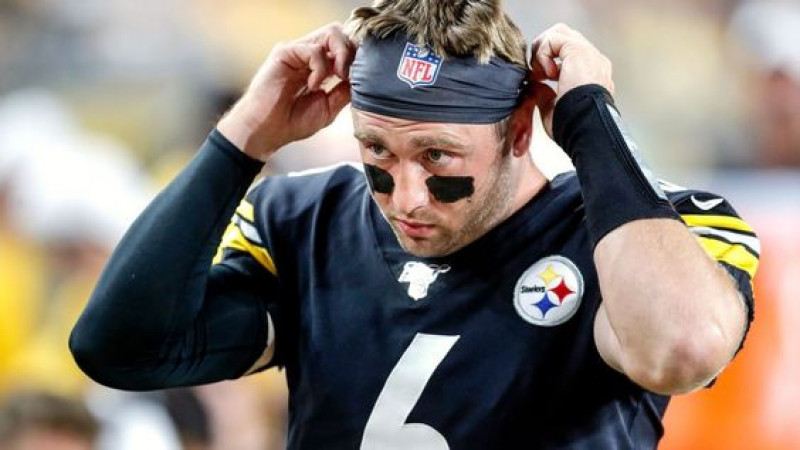 Devlin "Duck" Hodges is a former American football quarterback who played in the NFL, including stints with the Pittsburgh Steelers and the Los Angeles Rams. He gained fame in college football at Samford University, where he set several records, and he's also known for his skill in duck calling. Hodges made headlines for his relationship with country music artist Lainey Wilson, showcasing his life beyond football.
How are Lainey Wilson and Devlin 'Duck' Hodges Met?
Lainey Wilson and Devlin "Duck" Hodges keep their relationship so private for so long that fans don't even know when met, But from our digging into this matter we got to know that they met through mutual friends in Nashville. Nashville is a hub for both country music and aspiring athletes, making it a plausible backdrop for their connection.
How are Lainey Wilson and Devlin 'Duck' Hodges Are a Perfect Couple?
In the midst of all the excitement surrounding their public reveal, one thing became clear: Lainey Wilson and Devlin "Duck" Hodges are indeed relationship goals. They complement each other perfectly, both personally and professionally. Their introduction came through mutual friends in Nashville, where they bonded over their love for budget-friendly fun, exemplified by their night out at Silverados, where free beer and wine were on offer.
Lainey Wilson feels thrilled that their love tale is now public knowledge. She admits that Hodges is one of her strongest supporters in addition to being a helpful companion. She had never written a love song before, but his presence in her life motivated her to do so. Their relationship is proof of the strength of love and support in the music industry and shows that sometimes it's worth waiting for the perfect person to come along.
In the world of country music, where authenticity and genuine connections are valued above all, Lainey Wilson and Devlin "Duck" Hodges have undoubtedly become a couple to root for. As they continue to chase their dreams, both personally and professionally, their love story serves as a reminder that true love can flourish even in the most private of hearts, and when it finally blooms, it's worth celebrating with the world.