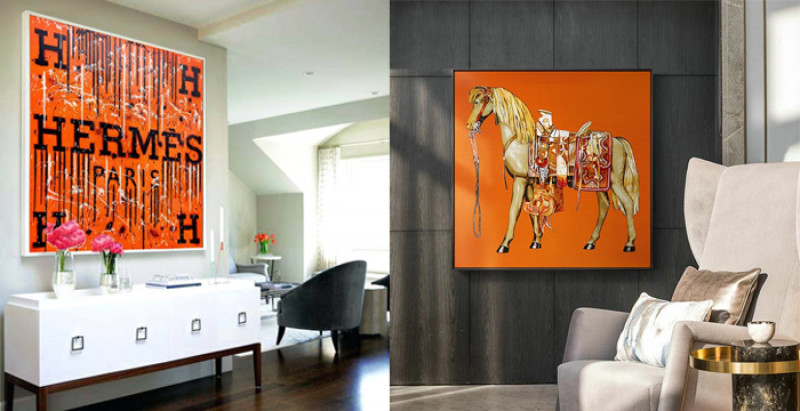 Home décor architecture, carefully chosen, enhances the overall ambience. It provides a rich background and uplifts the mood of surroundings that anybody will love.
Many people think that Hermes wall art can only be made by Hermes' skilled professionals and that such wall arts is very expensive. Both these myths are not true. Have a look at this piece of artwork created by Splash of Arts that bears the instantly recognizable symbol of Hermes. Does it look less than the Hermes painting in your mind, in any way?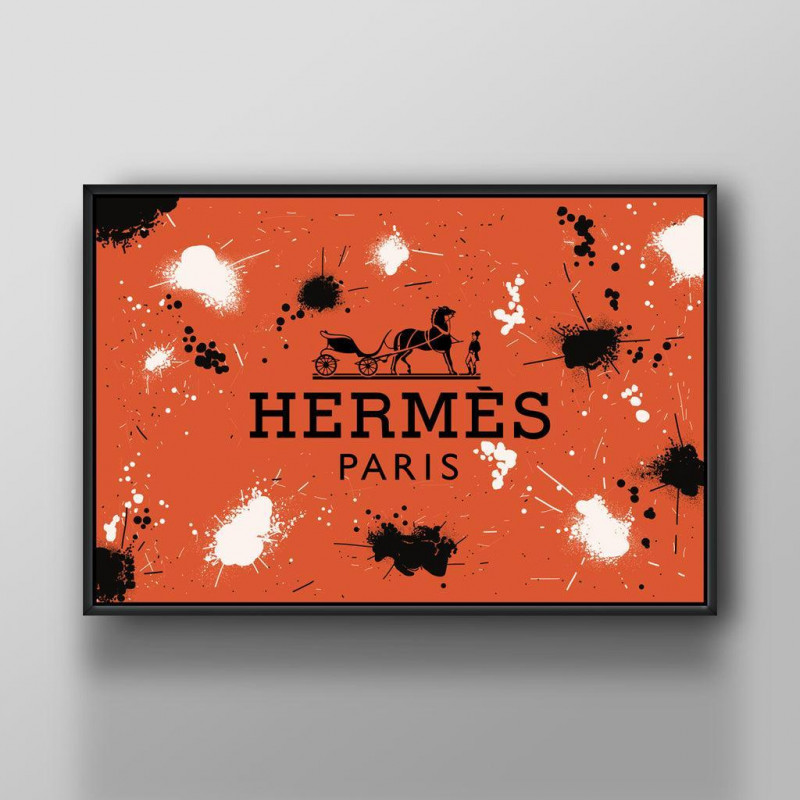 Why Choose Hermes Wall Art?
Hermès, an international brand, known for its luxurious purses, shoes, accessories, and clothing, surely makes a nice choice to have as a piece of art. Not only it gives a ravishing appeal to your wall but also symbolizes the glory behind Hermes that many people adore and are inspired by.
It is great to portray such paintings since they are unique and make lasting impressions without exerting much effort. Such artwork is always worth investing in since it fuses elegance with popular trends, a perfect blend for any home décor strategy. You will feel inspired to make positive changes in both you and the world after owning this piece of art. The theme of this artwork is about the struggles Hermes passed through and how it is still going ahead with all the challenges in the real world. That's where it will also serve as a motivational element in your home décor.
Why Should You Buy It From Splash Of Arts?
Splash of Arts, a popular and authentic art shop, prides itself in its artists who believe that decorative paintings are just more than aesthetics; rather, they believe that artwork is about establishing the "mood". The designers, photographers, and graphic artists who worked on our projects closely collaborate to create the artworks that go well for any ambiances to transform them into a new place. In addition, our paintings are an essential tool to portray the aesthetic appeal you want to convey through your home decor. Because of advancements in high-resolution printing technology, we are now able to offer you the most unique artwork.
Hermes Wall Art By Splash Of Arts
The orange Hermès Duc waggon with the horse insignia is enticing, with wonderfully splattered white and black paint bursts. From as early as 1837, when the company was founded, Hermès catered to the discerning needs of Europe's aristocratic equestrians, thus the brand's wall decor has a long history of association with the highest levels of luxury. The artwork takes a comical approach to the prestigious label while paying homage to its illustrious history of handiwork and exclusiveness.
The brilliant orange hue of the print on premium matte paper used for the horizontal wall art, really pops up to our attention. Famous Hermès artwork was created in the 1940s, when the only materials available were paper and orange dye. The artist skillfully dispersed black and white splotches of paint to give interesting dimensions to the standard orange backdrop. By incorporating abstract art into a concrete logo design, the artwork is transformed into a visual feast that you will not find elsewhere.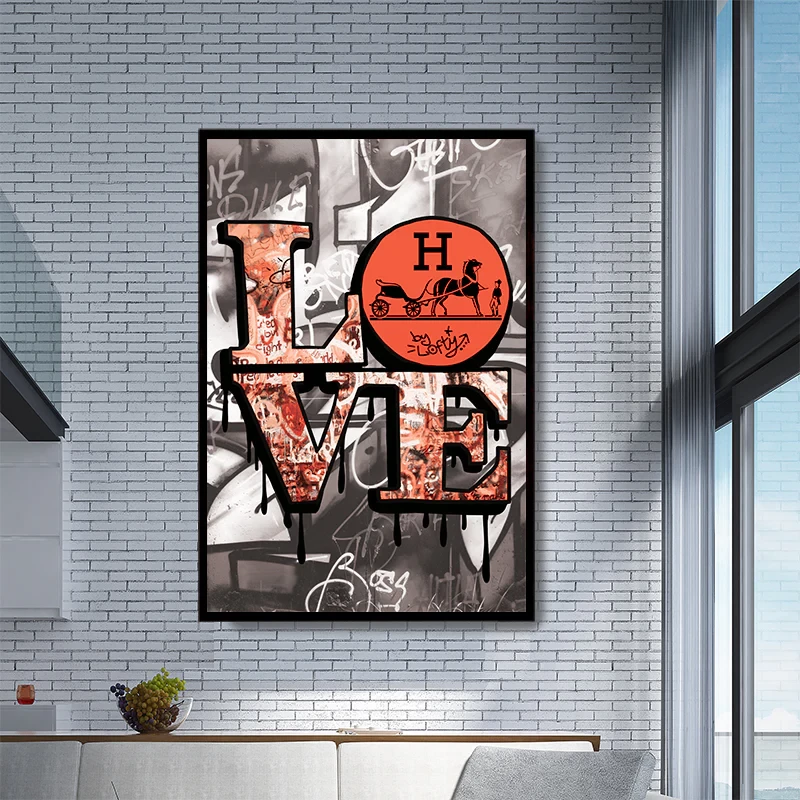 The Top Features
When you buy a piece of luxury like Hermès Wall Art from splash-of-arts.com and make it part of your home, feel a sense of awe and respect for a company that prides itself on the skill, history, and superior quality of its high-end luxurious offerings. The artwork combines a flat aesthetic, a sense of exclusive luxury, and a humorous side that suggests not taking a well-known company too seriously. Elegance and beauty are added to a space with this wall art.
Other prominent features of the painting include:
High-definition printing ensures that your wall art retains all its shine and luster.
To accommodate a wide range of spaces and budgets, we offer a variety of artworks in the frame and unframed forms.
Framed wall art is sent to you in less than 5 days, with no shipping cost.
Check out the Hermes Framed Wall Art at Splash of Art if you're a fan of Hermes and want to show your affection. Don't forget to browse through our whole collection of Hermès wall art.