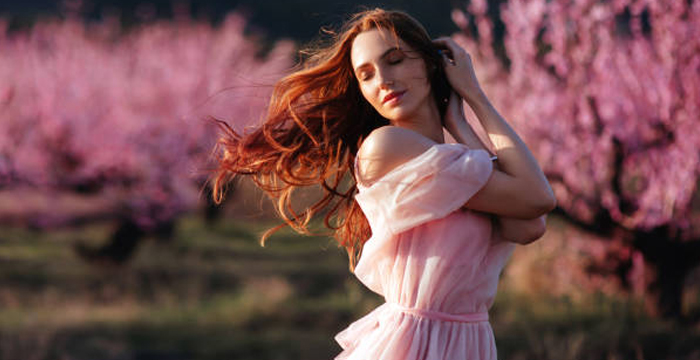 "Perfume is a mark of female identity and the final touch of her style." -Christian Dior
Women are more enthusiastic about their fashion sense and style than men. They're more conscious about a better representation of their personality.
They want good makeup and a good wardrobe. Along with a good appearance, they also need a good fragrance for an aromatic touch.
You need the best scents for the best occasions. So, we'll help you in this regard through our comprehensive guide.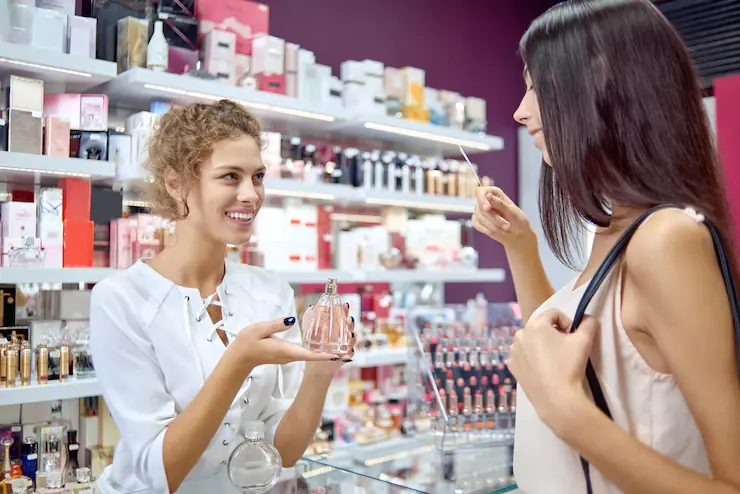 What To Look While Choosing Scents?
There are certain things that you need to consider before buying your scents.
Your Favorite Fragrance
The purpose of spraying a scent is to get a pleasing fragrance. You want people around you to feel good when you sit, walk or talk with them.
But along with people, you should be satisfied with the fragrance yourself. Just assess which fragrance feels good to you.
If you're familiar with scents, you can analyze them in a better way. And if you're not then check out different things. We'll give you an example in that regard.
Flowers produce the most pleasant fragrance. Studies by Science Alert show that vanillin is the most favorite fragrance in the world. It is the main component of extract from the vanilla flowers.
It doesn't mean that everyone will prefer smelling like vanillin. Different people like different scent profiles. So, use a fragrance that makes you comfortable first and then others.
Analyzing Skin Chemistry
Know how a scent smells when you spray it on your body. Perfumes smell differently for every person. It's because the skin chemistry of each woman differs from the other.
The difference in skin chemistry of each woman is due to her diet, environment, lifestyle, and skin moisture.
Ingredients of a Perfume
When you're buying a perfume, you should understand the ingredients of the perfume. The more rare ingredients these scents have, the more costly they're going to be. You need to spend more bucks if you prefer quality over quantity.
Evaluating The Scent
It's obvious to check the scent before buying it. It's important as you must like it when you're buying it.
Spray the scent on your pulse points. Only consider buying it if you like its fragrance.
The experience of customers who have used the scent is also essential in your evaluation. They can tell how they have felt while using the scent. Customer reviews make it easy for you to decide.
Types of Women's Perfumes
There is a wide range of women's perfumes. Let's discuss some of the common types of women's scents.
Ambery Perfume
Amber is a substance extracted from the wood resin. The ambergris, also known as gray amber, is an extract from the intestines of cachalots. This ambergris was a fragrance component in the past.
However, animal extracts are not components in scents these days. Nowadays, we produce ambroxide by extracting oil from clary sage. Its musky, sweet, and woody fragrance makes it similar to ambergris.
Citrus Perfume
Citrus is a tree that produces fruits such as lemons, limes, and oranges. These fruits produce oils and materials such as bergamot. Mixing these oils with jojoba oil produces a pleasant fragrance to create a citrus scent.
Floral Perfume
Floral perfume is a component of aromatic and organic compounds extracted from flowers. We obtain these components by squeezing flowers resulting in the production of essential floral oils. Since these are flower extracts, they have fresh fragrances of flowers.
Fruity Perfume
Fruity scents contain the essential fragrance extracted from various fruits other than citrus fruits. These fruits include apples, mangoes, and peaches. These scents create some spicy and sweet essence.
Herbal Perfume
Herbal scents are components obtained from aromatic herbs such as lavender and mint. These herbs have a very pleasant fragrance.
The distillation of these herbs results in the preparation of these herbal scents. These herbs produce an enchanting fragrance.
Woody Perfume
Woody perfumes are scents prepared from wood. These fragrances extract components from different woody materials including:
Barks
Bushes
Pine Cones
Roots
Trees
Ladies' Scents For Different Occasions
Each scent creates its unique impact. Scents produce different smells when you use them on different occasions.
When you take a hot bath or shower and spray scent its effect is different. When you wear clothes it produces a different effect. When you're at work it's different.
So, you need to use the right scents at the right time. Let's elaborate on which ladies' scents are best in different situations.
Best Fragrance for Parties
Irresistible by Givenchy
When people gather at parties, you want to be the most stunning woman out there. By spraying Irresistible, you can spread an ambrosial fragrance.
Irresistible is a blend of pear essence, roses, and woods. It produces a combined floral and woody fragrance that one can't resist. Irresistibility makes you the life and soul of the gathering.
Best Fragrance for Routine
Blanche by Byredo
Blanche is a floral scent that produces the alluring fragrance of roses and violets. Its notes of aldehyde chemical, musk, and sandalwood notes make you and others around you feel good. You can enjoy a fanciful routine life with Blanche.
Best Fragrance for Summer
Light Blue Intense by Dolce & Gabbana
Want to make your summer vacation awesome when you're going out on the beach? Imagine you're playing volleyball or taking a sip of orange juice with friends. You want them to feel good.
Light Blue Intense is the perfect scent for enjoying a joyful summer vacation. It produces a floral and fruity fragrance with a blend of citron woods, jasmines, roses, and Sicilian cedars. It makes it a playful summer adventure.
Best Fragrance for Wedding
Miss Dior Rose 'n' Roses by Dior
A bride has to be the most charming woman at her wedding. She is the center of everyone's attention during the wedding vows. You need a pleasant fragrance to add essence to your beauty.
Rose 'n' Roses is a floral scent made up of oils extracted from rose petals. It is very soft and gives a romantic touch. Its essence makes your environment fresh and pleasing.
Best Fragrance for Winter
Velvet Orchid by Tom Ford
Velvet Orchid is an essence that symbolizes freshness and pleasure. It has a magical essence with notes of black orchid, bergamot, honey, rose, rum, and jasmine.
Velvet Orchid is the ideal winter scent for a woman. It produces a seductive effect.
Best Fragrance for Workplace
Mon Paris by Yves Saint Laurent
Have you ever been to Paris? Have you felt the essence of the city of love?
If not then Mon Paris takes you to that dream world. This soft floral scent has notes of Datura flower, red berries, patchouli, and white musk.
The fresh and sweet fragrance of Mon Paris resembles the feeling of Paris. By applying it, you create a wonderful environment for your colleagues at your office.
Sources For Buying Scents
You need the best scents for the best fragrance. And only the best vendors can provide you with the best scents.
Perfume Stores
Perfume stores provide you with a variety of scents including colognes and perfumes. They have all products of all qualities.
Branded perfumes are costly. But if you're interested in the wholesale fragrance business, you can save a lot of money. Buying in bulk reduces the amount per unit which lets you make better profits.
You can search online on Yelp. It has a directory of the best perfume stores in your locality.
Online Shopping
Online shopping has become quite a very common and popular trend. Nowadays, almost all fashion companies provide the option to place your order online on their websites.
You add your favorite scents to shopping carts and you can pay online or via cash on delivery.
There are so many online websites like FragranceNet, Scentbird, and Sephora that have a wide range of scents.
Online marketplaces like Amazon also provide you the option to buy feminine scents online. You get reasonable discounts and amazing offers on buying through these marketplaces.