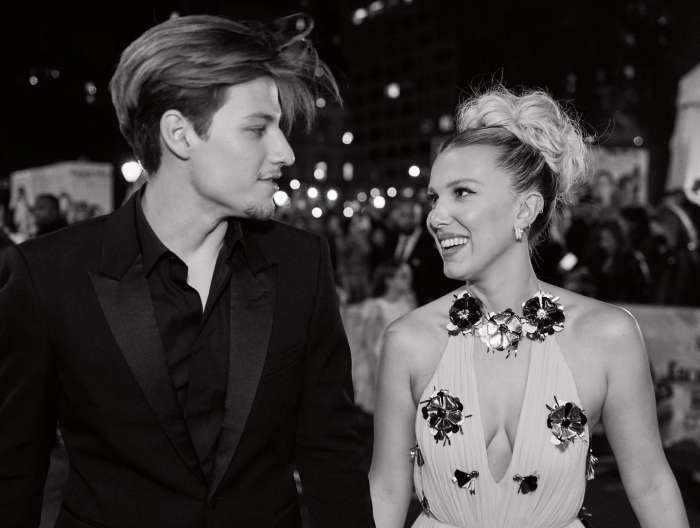 The love story of Millie Bobby Brown and Jake Bongiovi has been nothing short of amazing, full of precious moments and important turning points. From the time they first met to their recent engagement in April 2023, let's travel through the history of their relationship.
16 Sep, 2023: she instantly knew Jake Bongiovi was "the one"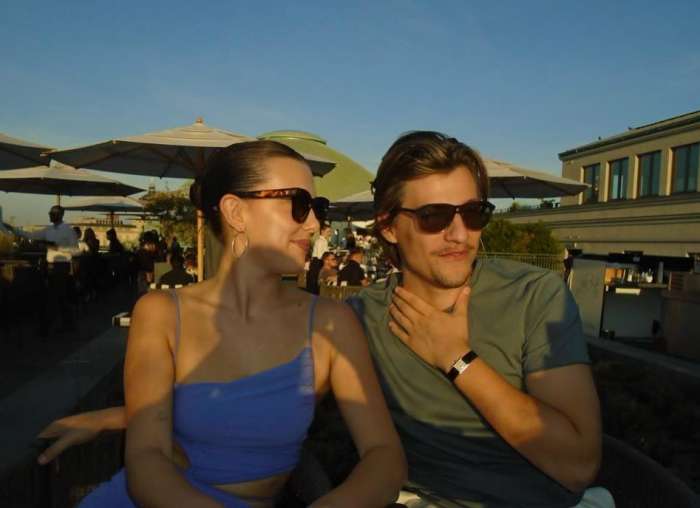 Millie a week ago posted a photo with his fiance Jake. It seems like they are on vacation on a brunch date. Millie posted it with the caption "Him"
06 Sep, 2023: Summer Winds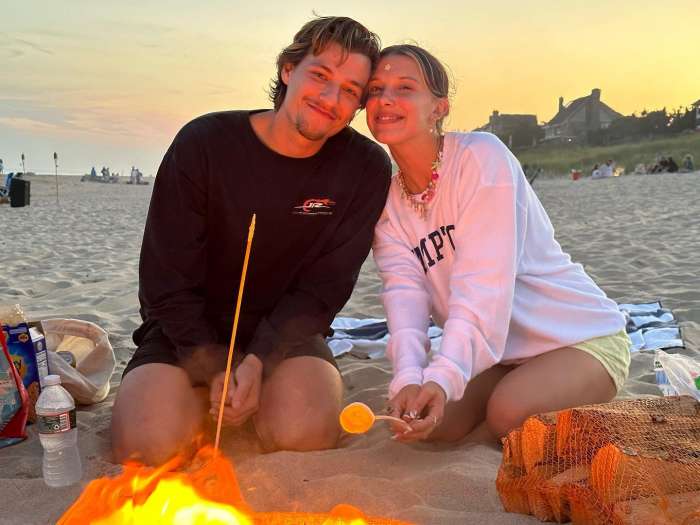 Recently Jake again posted a photo with Millie on a beach with a bonfire. With the caption " Summer Winds"
10 Aug, 2023: Sweet Gesture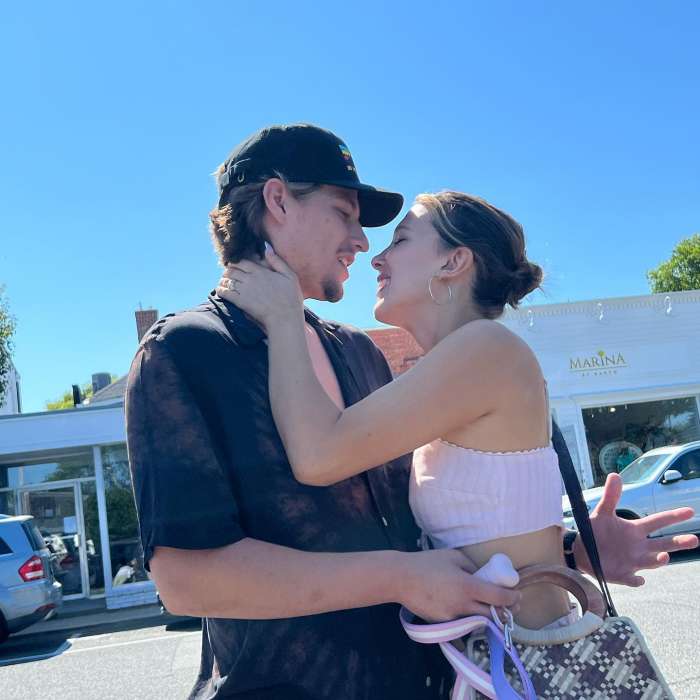 It was nothing special about that day but Jake's sweet gesture made it beautiful. He randomly uploaded Milli's photos.No doubt they are looking cute. Jake posted this with the minimal caption "❤️‍🔥"
09 Aug, 2023: Showing Love for her husband
Millie posted a picture in a beautiful yellow dress with his beloved Jake, with the caption " Stan Jake Bongiovi"
01 Jun, 2023: Engagement Party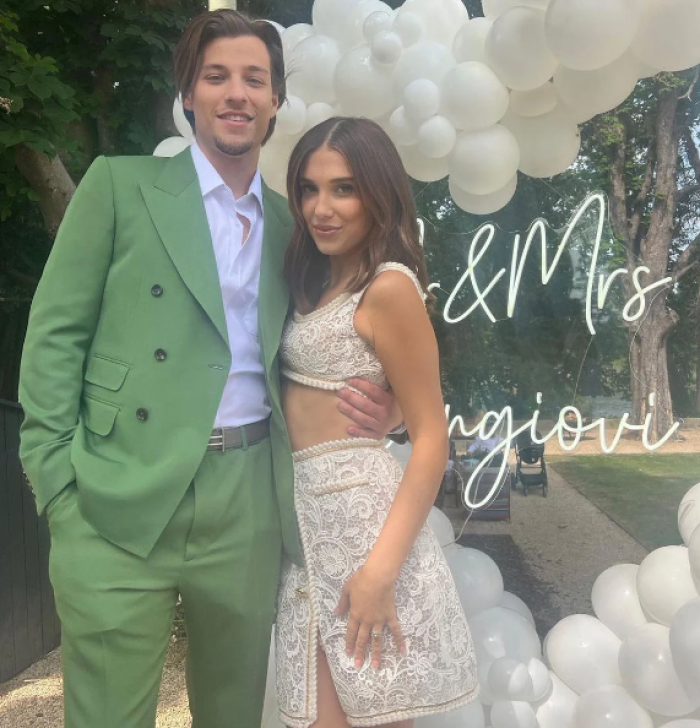 The couple was photographed at what appeared to be their engagement party, solidifying their commitment to each other.
07 May, 2023: Public Fiancé Announcement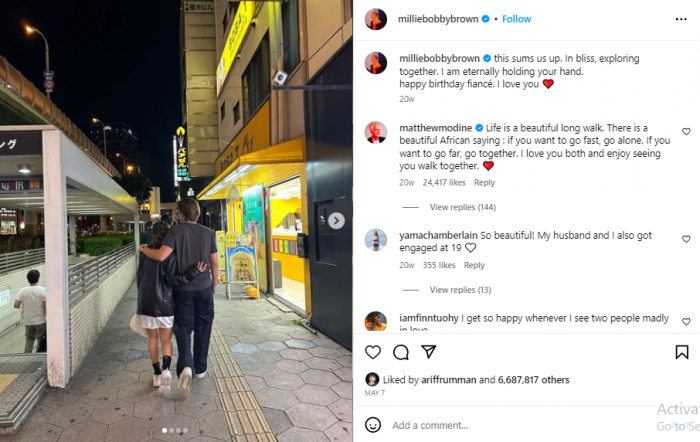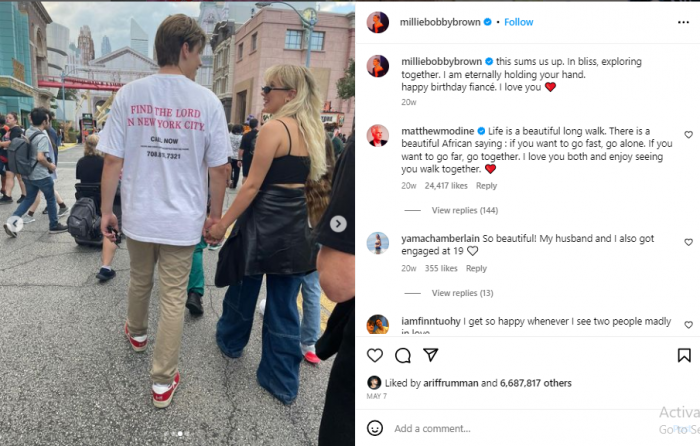 Millie officially referred to Jake as her "fiancé" in a heartfelt birthday tribute, emphasizing their future together.
11 Apr, 2023: The Engagement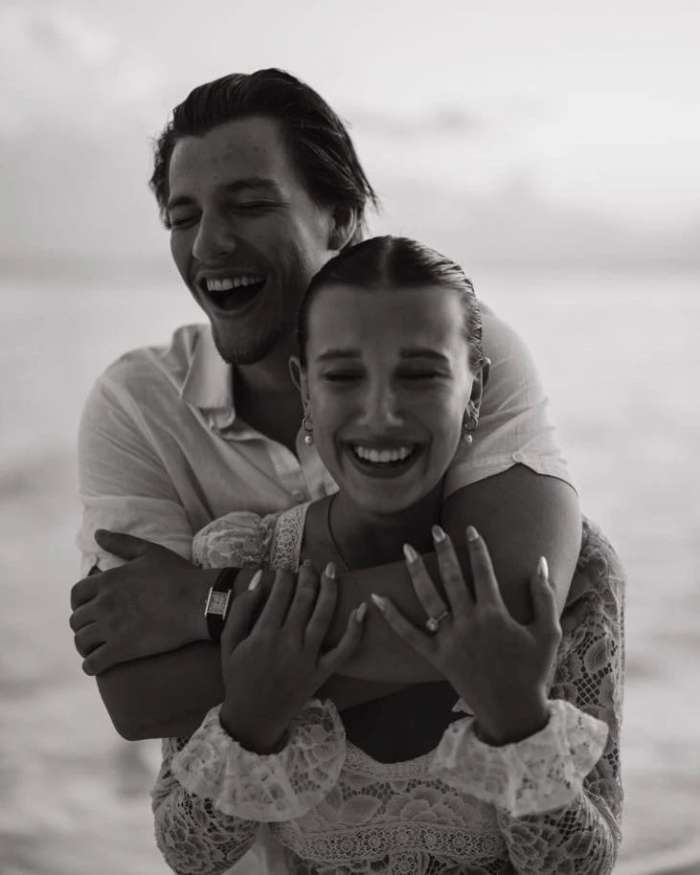 Millie's post with the caption "I've loved you three summers now, honey, I want 'em all 🤍"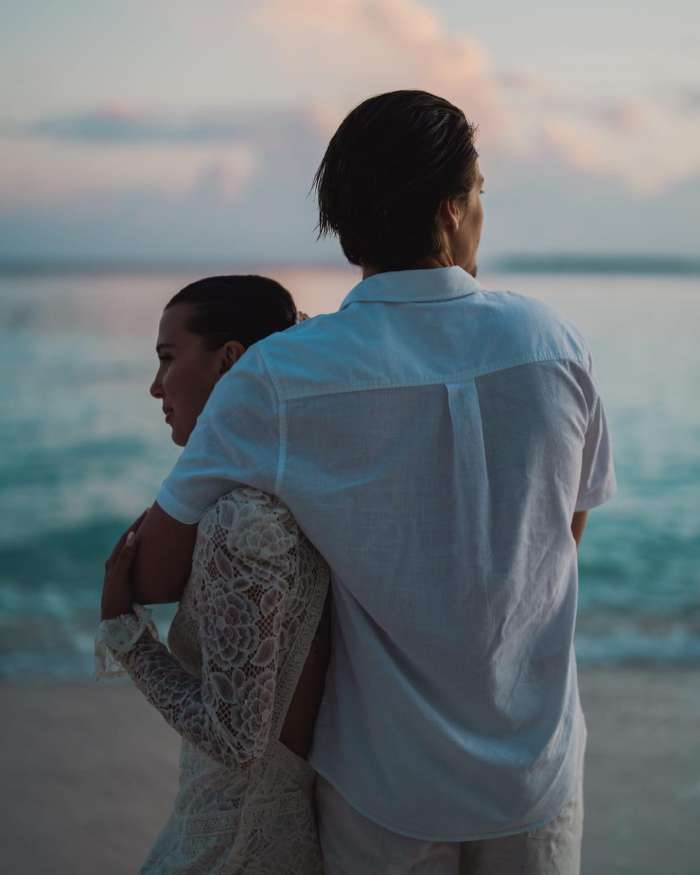 Jake's post with the caption "Forever 🤍"
21 Feb, 2023: Birthday Wishes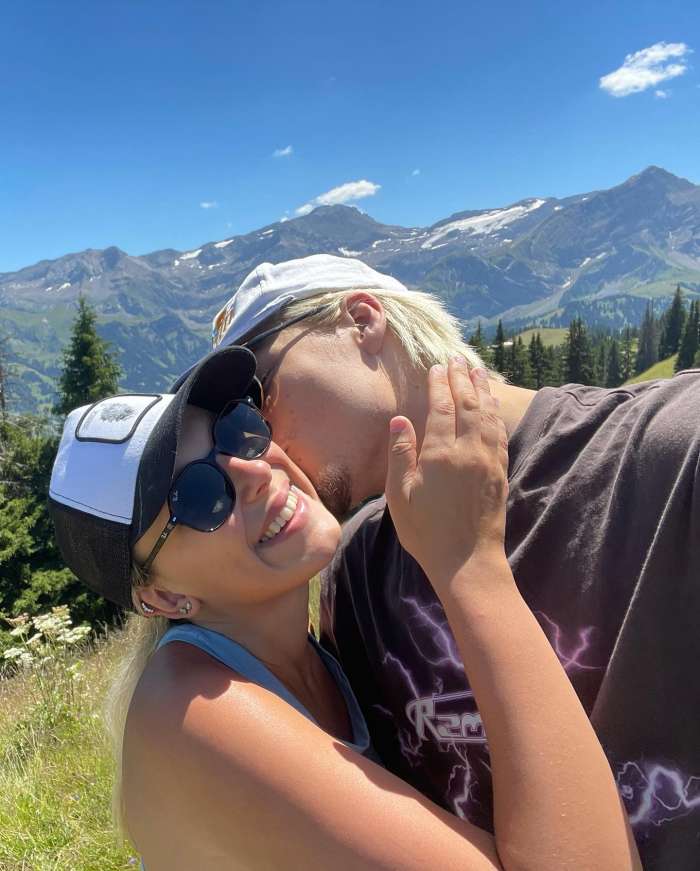 Jake celebrated Millie's 19th birthday with a heartwarming tribute, emphasizing his deep affection and admiration for her.
01 Jan, 2023: New Year's Reflection, Dump post from the year 2022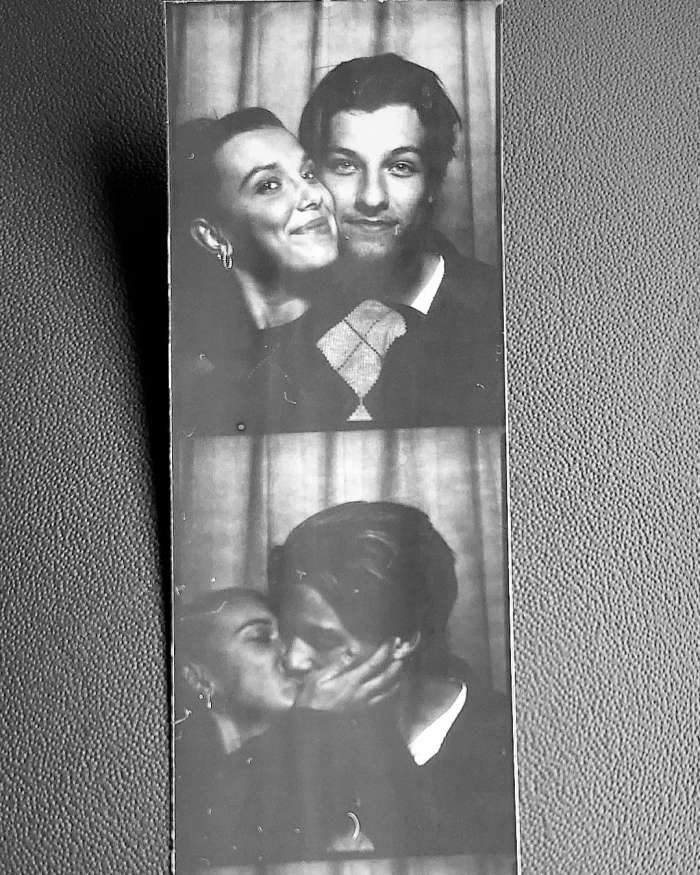 Series of thread photos posted by Millie with the first photo of her boyfriend Jake. Millie expressed her love for Jake, calling him her "partner for life" as they embarked on another year together.
09 Nov, 2022: How Love Story Origins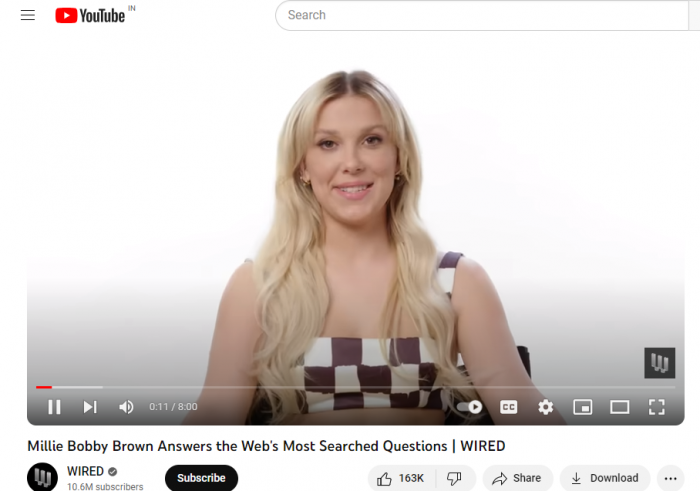 Millie revealed in an interview with WIRED that they met on Instagram and shared a mysterious yet charming tale of their connection.
27 Oct, 2022: 'Enola Holmes 2' Premiere
The duo graced the red carpet together for the premiere of Millie's film, Enola Holmes 2, showcasing their style and support for each other.
28 Sep, 2022: 1st Anniversary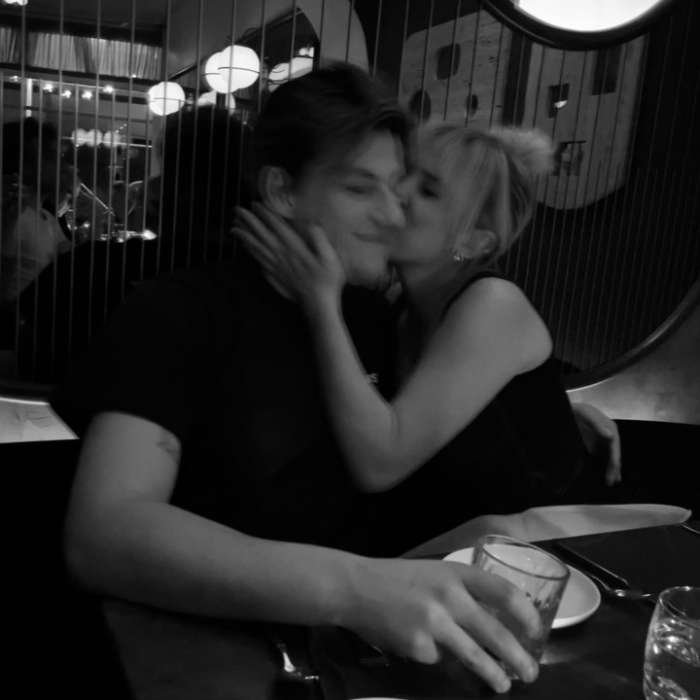 The couple enjoyed a delightful day in New York City, capturing moments of love and affection, all shared on Millie's Instagram.With Caption "1 year<3❤️"
29 Jul, 2022: Fun with the Bees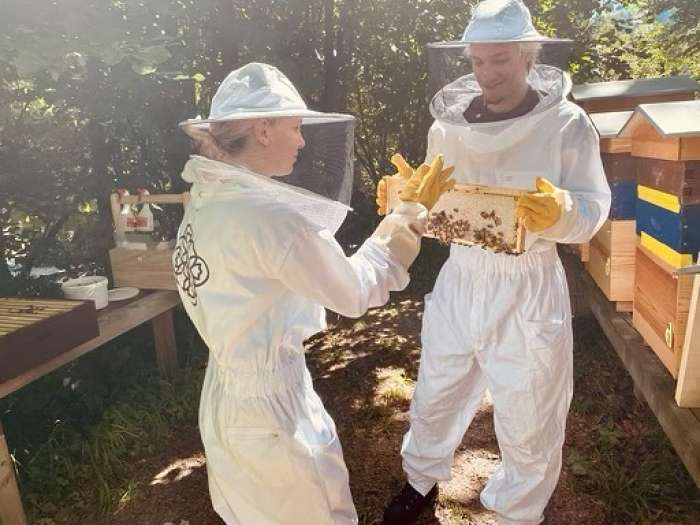 Having a great time with his boyfriend "I love adventures with you ❤️ what a beautiful experience, understanding the importance of bees! 🐝🐝🐝"
16 Jul, 2022: Into the Woods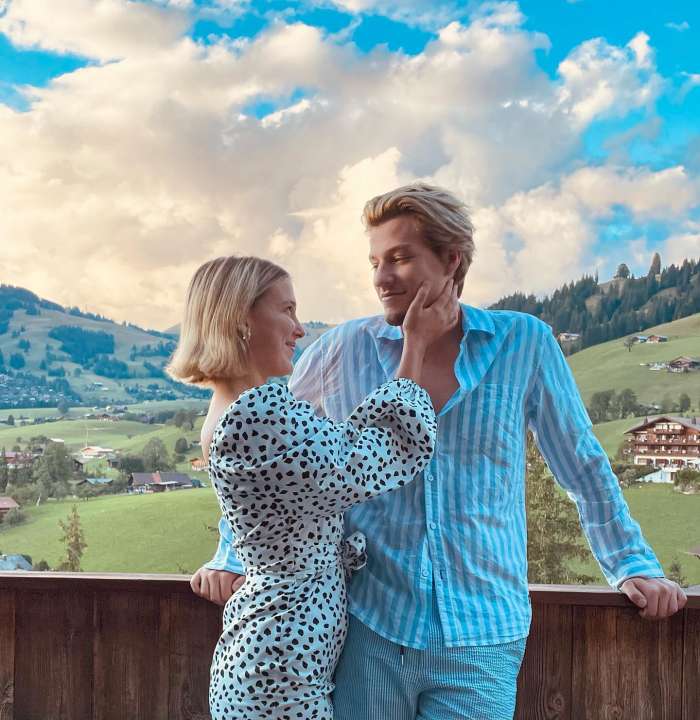 Jake Bongiovi posted this photo with a sexy caption "Into the wild with u"
01 Jul, 2022: Kiss at Concert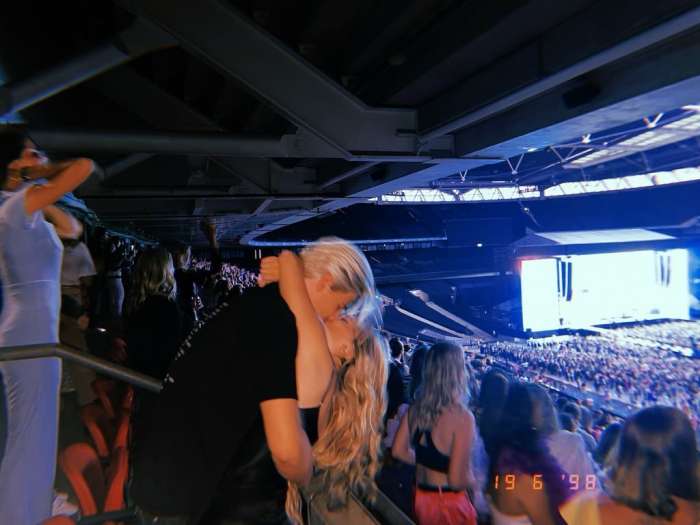 Milli posted a photo of her and her boyfriend Jake Bongiovi, Kissing at a Concert with the caption - "alexa play love of my life by harry styles"
31 May, 2022: On-Set Visit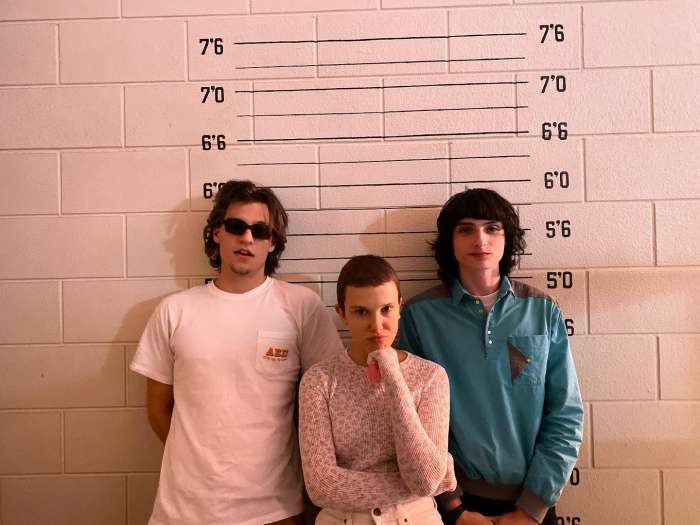 Millie shared a behind-the-scenes moment, featuring Jake and her Stranger Things co-star Finn Wolfhard, symbolizing the merging of her professional and personal worlds. With a sarcastic caption " when two worlds collide🤯 @strangerthingstv"
22 May, 2022: Declarations of Love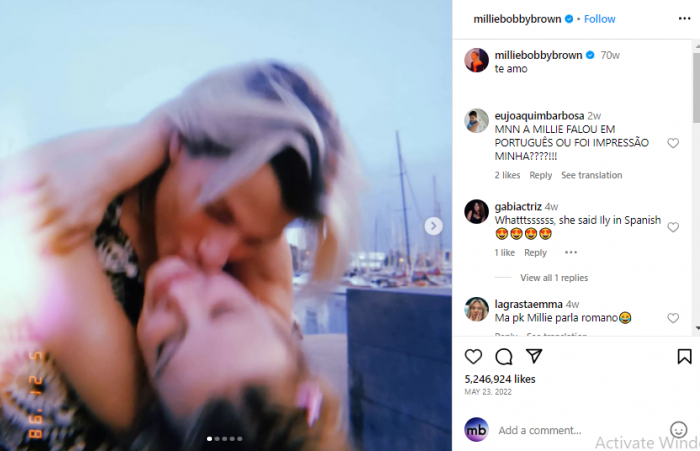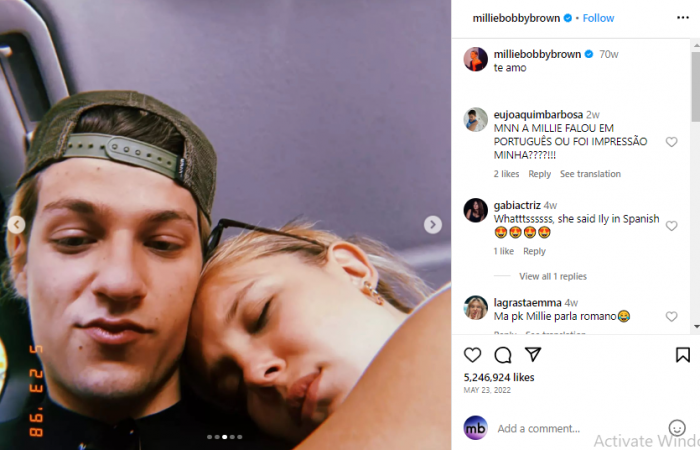 Millie posted an affectionate photo of their mid-kiss moment, declaring her love with a "te amo" caption. Jake reciprocated the affection with playful Harry Styles lyrics.
14 May, 2022: Supporting "Stranger Things"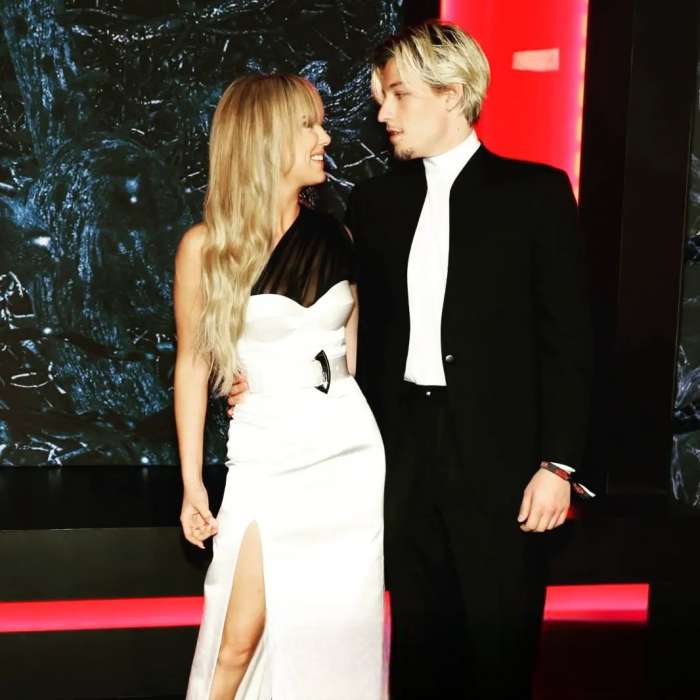 Millie and Jake attended the season 4 premiere of Stranger Things in New York City, radiating love and support for Millie's successful series.
07 May, 2022: Birthday Tribute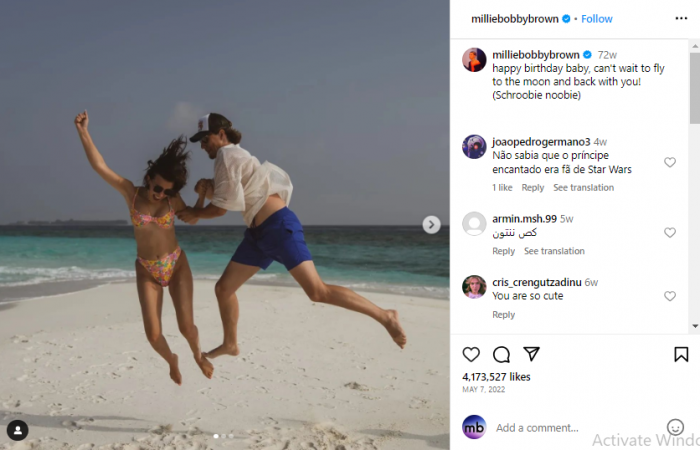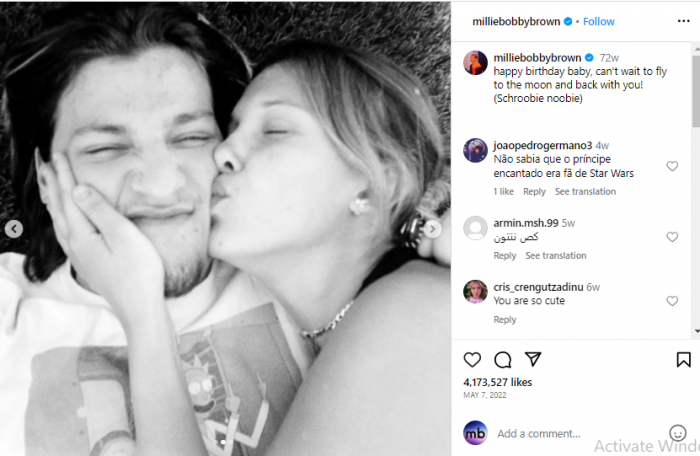 Millie celebrated Jake's birthday with a heartfelt Instagram tribute, hinting at their adventurous future together. "Happy birthday baby, can't wait to fly to the moon and back with you!(Schroobie noobie)
13 Mar, 2022: Red Carpet Debut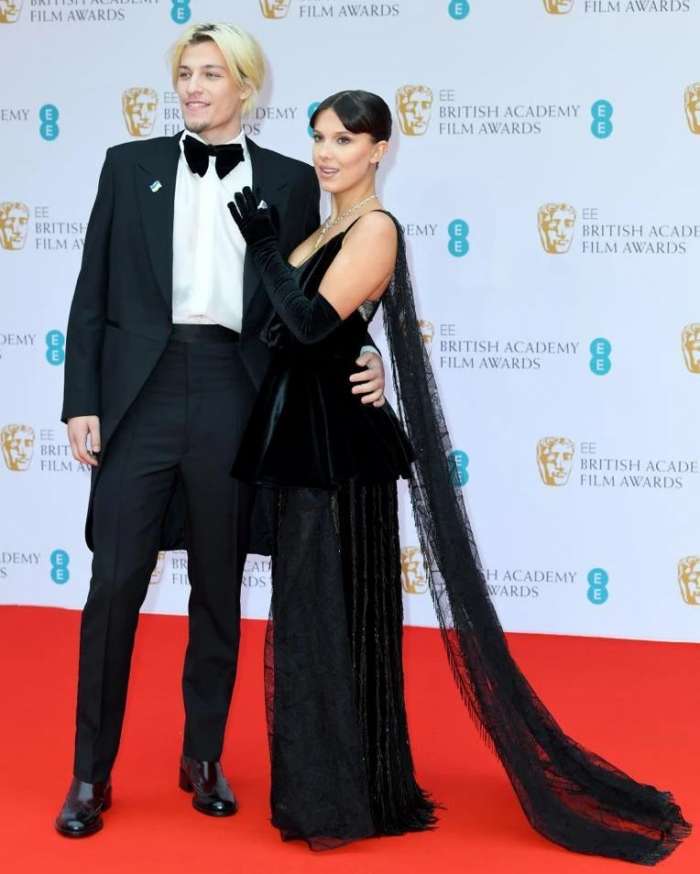 The couple made their red carpet debut at the 2022 BAFTA Film Awards in London, confirming their relationship to the world.
18 Feb, 2022: Millie's 18th Birthday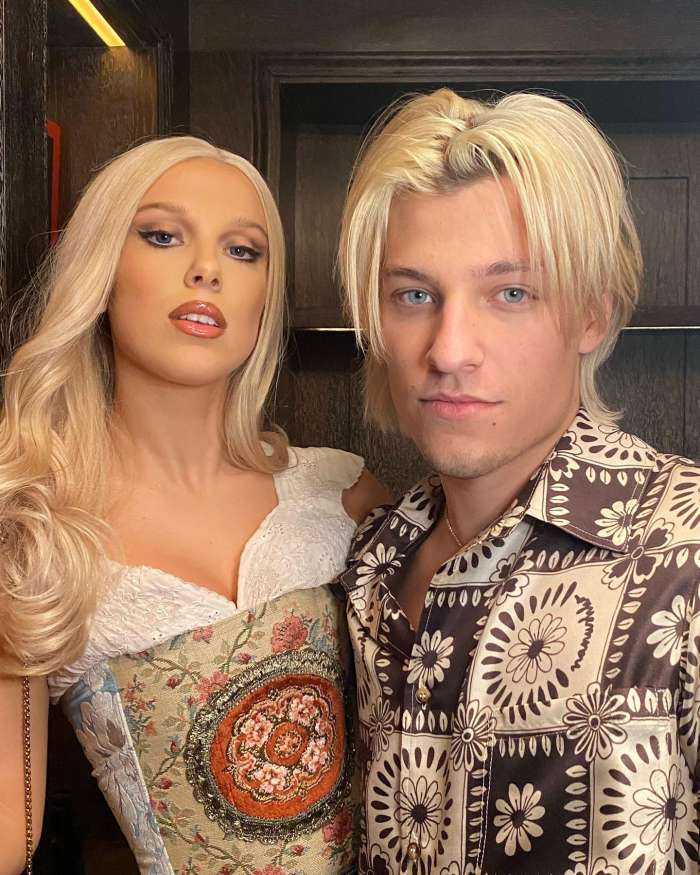 Millie celebrated her 18th birthday with Jake, donning Barbie and Ken costumes. Her playful caption, "Hey Ken!" showcased their fun-loving relationship.
25 Dec, 2021: First Christmas Together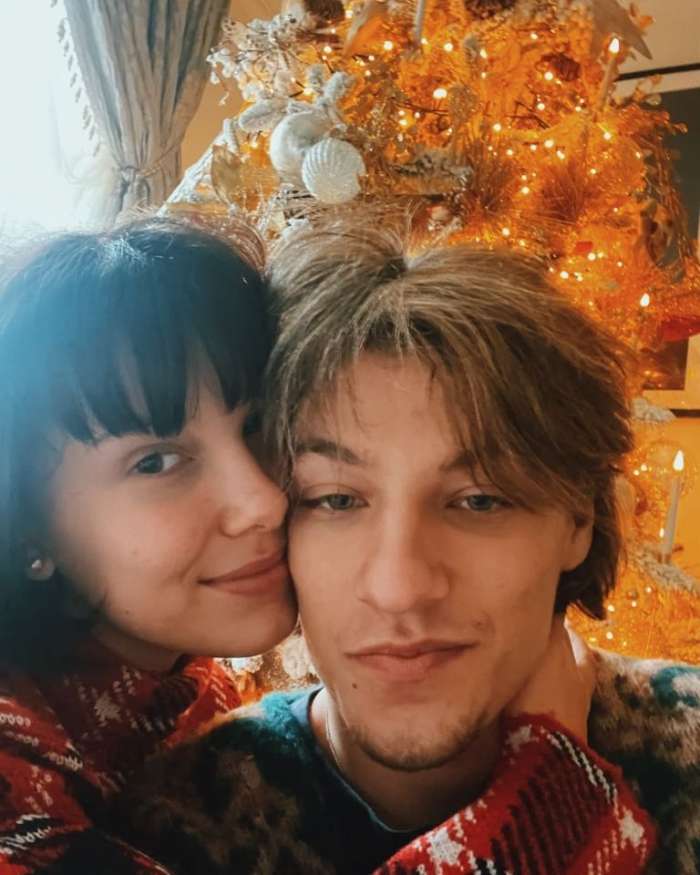 Their first Christmas as a couple was a heartwarming affair. Millie shared a photo of herself wrapped around Jake in front of holiday lights, receiving warm wishes from her Stranger Things co-star, Finn Wolfhard.
14 Dec, 2021: Holiday Spirit in NYC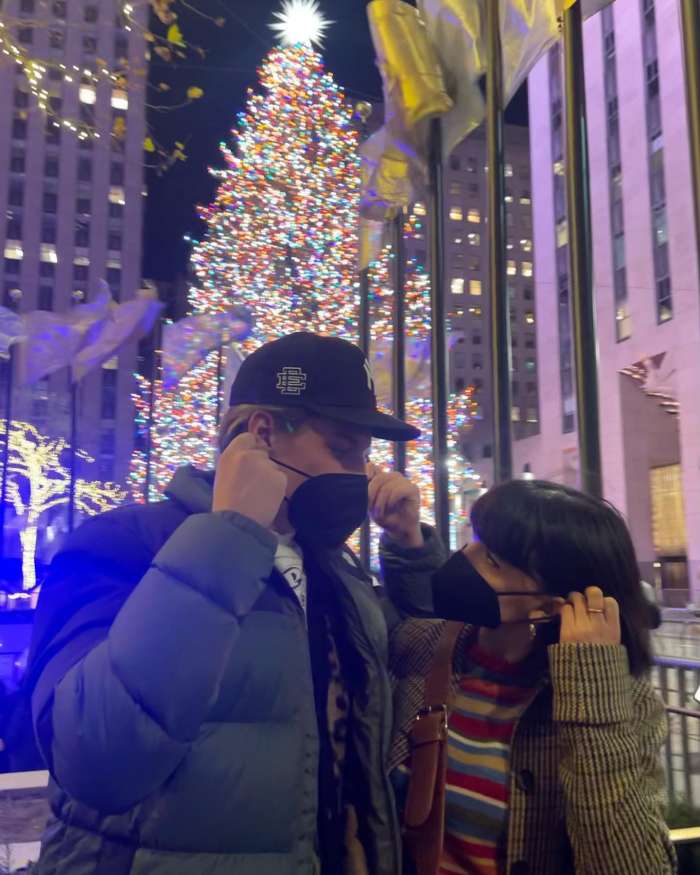 As the holiday season approached, Millie and Jake posed in front of the iconic Rockefeller Christmas Tree in New York City, embracing the festive spirit.
01 Nov, 2021: Instagram Official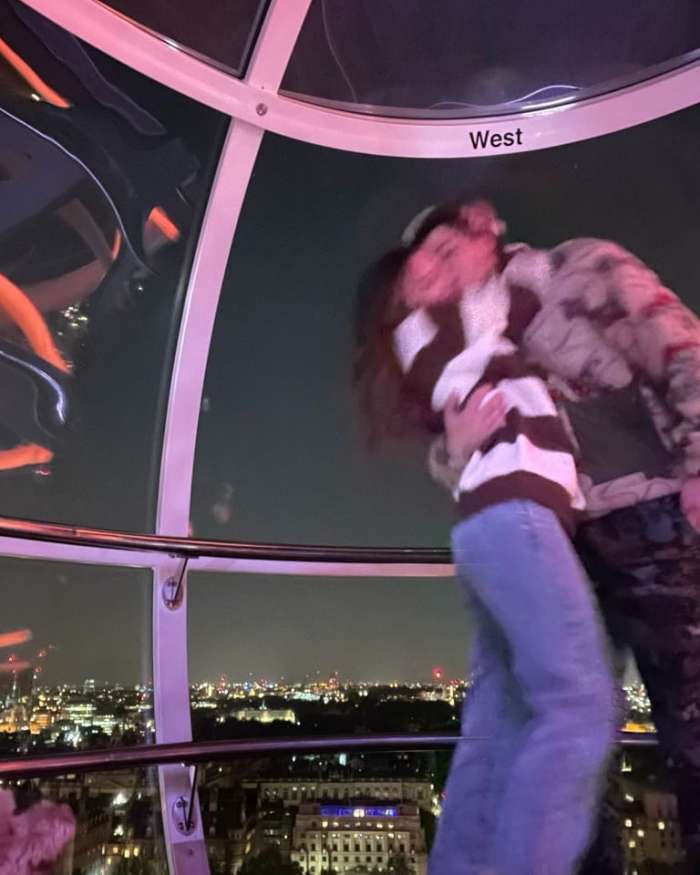 The relationship reached an official milestone when Millie shared a sweet kiss with Jake on the London Eye. It became "Instagram official" as she captioned the post with an eye and Ferris wheel emoji.
01 Nov, 2021: London Date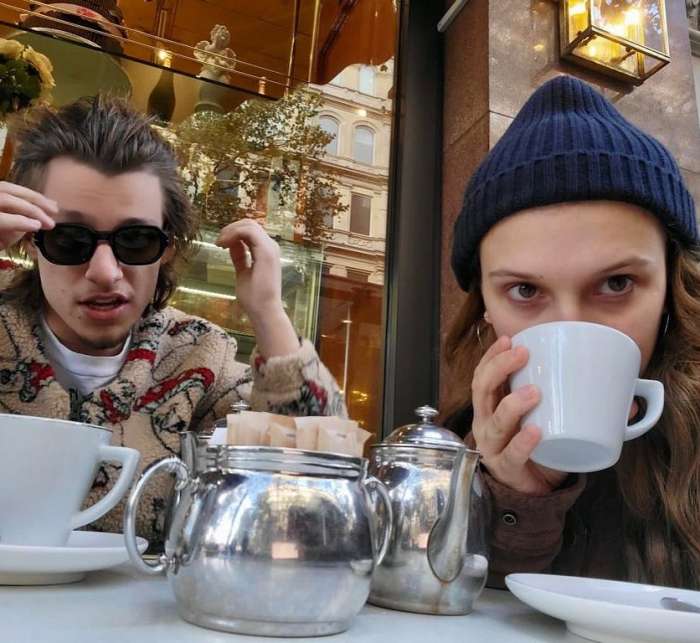 On the same day, the couple continued their London adventure with a date, sipping hot drinks while showcasing their fashion-forward style. Jake playfully suggested they should start a band.
20 Oct, 2021: Silly Selfies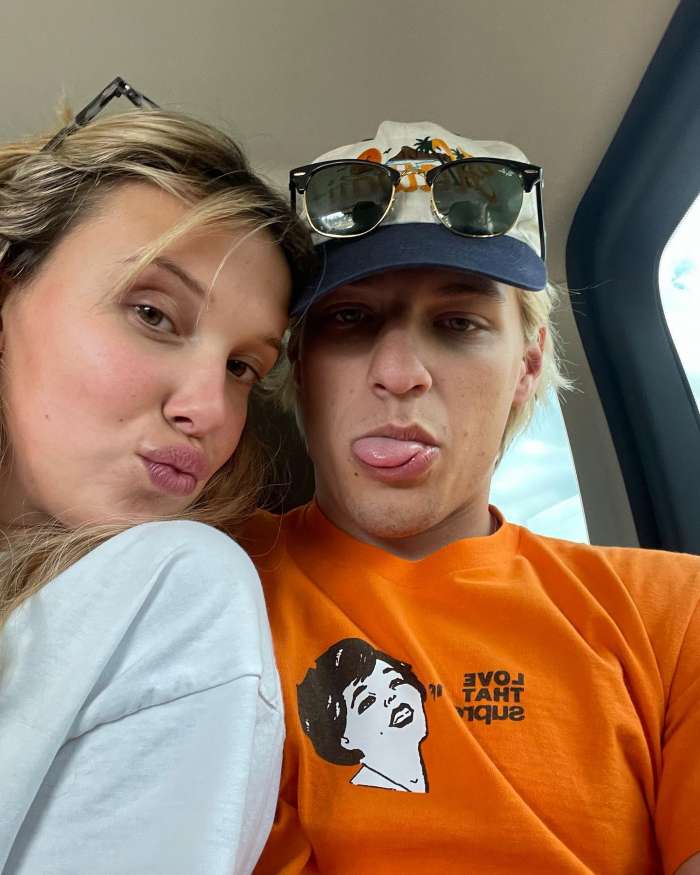 Millie and Jake showed their playful side by taking a goofy selfie using the reflection from a surveillance monitor. Their sense of humor shone through, endearing them even more to fans.
01 Jul, 2021: Summer Love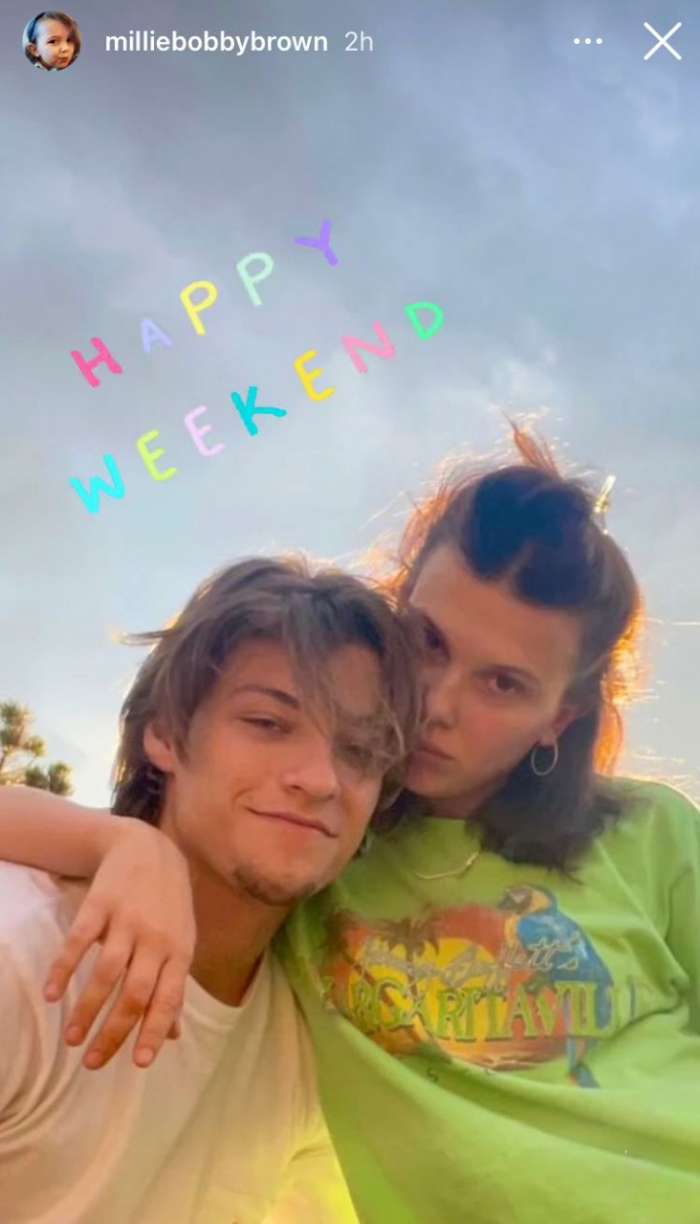 The couple shared a picturesque moment on a summer night, capturing their silhouettes as the sun set behind them. Millie posted the photo on her Instagram Story with a heartwarming sticker that said, "Happy Weekend."
17 Jun, 2021: Hand in Hand Through NYC.
Just a few weeks later, the couple was spotted strolling through the streets of New York City, hand in hand. Jake even carried Millie's dog, Winnie, in a stylish denim tote bag.
03 Jun, 2021: The First Glimpse of Romance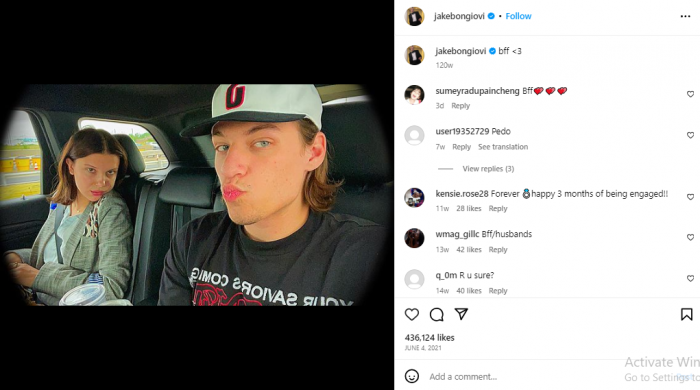 Millie Bobby Brown and Jake Bongiovi set off a rumor storm when Jake, the son of music legend Jon Bon Jovi, shared a selfie of the two on Instagram. The caption read, "bff <3," igniting speculation about their relationship