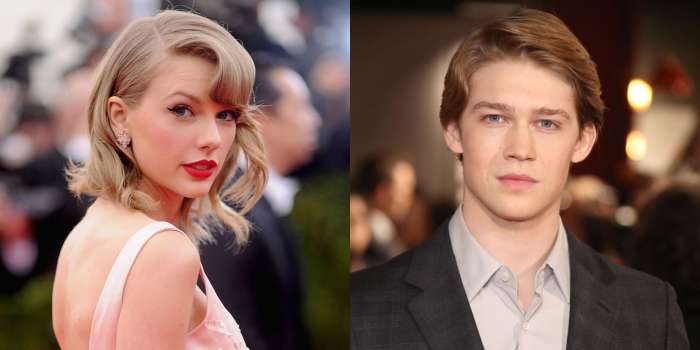 The love story between Taylor Swift and Joe Alwyn developed like a beautifully guarded secret in a world where solitude is a luxury that is rarely afforded. They started dating on May 2, 2016, and their relationship was characterized by a surprising amount of secrecy and intimacy. Through tidbits of information, subtly placed social media posts, and the lyrics of Swift's songs, fans, and the media anxiously followed their journey over the years.
15 Apr, 2023: Why they would break up? They were perfect.
Taylor Swift and Joe Alwyn made the decision to split after almost seven years of dating. Their separation was said to have been mostly brought on by personality conflicts that had grown more pronounced over time. Despite having gone through some difficult times in the past, according to sources close to the couple, they frequently overcame them. Initially, their friends thought that given their history, they might take some time apart and then reunite.
Their journey as a couple began when they met during Taylor Swift's retreat from the public eye after her 2016 summer. The COVID-19 pandemic allowed them to grow their relationship in a secluded environment, but it also created a bubble that limited Alwyn's understanding of Swift beyond that context. He struggled with the level of fame and public attention that came with being in a relationship with Taylor Swift.
While they had discussed the possibility of marriage not too long ago, Taylor Swift ultimately came to the realization that their personalities were no longer compatible for the long term. The breakup was described as recent and undramatic, and they remained on friendly terms. Swift shifted her focus to her ongoing tour, and there were no ill feelings between the two.
08 Apr, 2023: Taylor Swift and Joe Alwyn break up?
Yes, Swift and Alwyn broke up after six years of dating
Swift and Alwyn quietly broke their relationship a few weeks ago, according to Entertainment Tonight, which reported the news on April 8. According to a source, the split was amicable and "not dramatic.".
21 Aug, 2022: In her new album Midnights, Taylor Swift addresses engagement rumors.
"I'm damned if I do give a damn what people say/ the 1950s s— they want from me/ I just wanna stay in that lavender haze," sings Swift. "All they keep asking me is if I'm gonna be your bride/ the only kinda girl they see is a one night or a wife."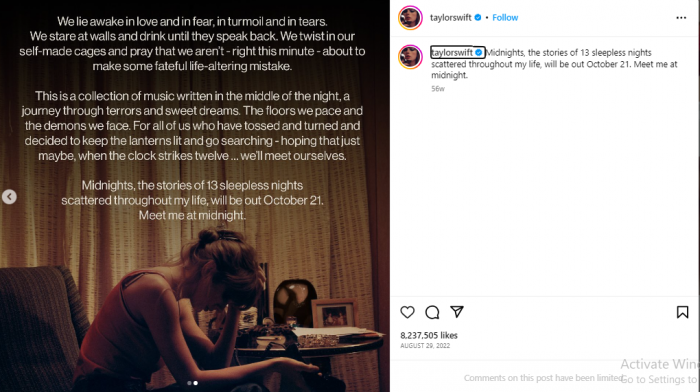 The songwriter did, however, collaborate with Alwyn on the album. The pair wrote the song "Sweet Nothing" together.
20 Apr, 2022: Joe Alwyn demurs the rumors that he and Taylor Swift are engaged
"If I had a pound for every time I think I've been told I've been engaged, then I'd have a lot of pound coins," he joked, before adding, "I mean, the truth is, if the answer was yes, I wouldn't say, and if the answer was no, I wouldn't say."
14 Mar, 2021: Taylor Swift and Joe Alwyn win a Grammy Award for Folklore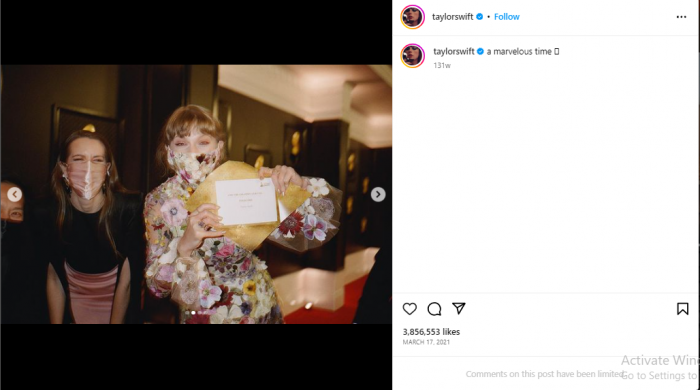 01 Nov, 2020: Taylor Swift discusses her personal relationship with Joe Alwyn in public.
"I, oftentimes, in my anxieties, can control how I am as a person and how normal I act and rationalize things, but I cannot control if there are 20 photographers outside in the bushes and what they do and if they follow our car and if they interrupt our lives," Swift shared. "I can't control if there's going to be a fake weird headline about us in the news tomorrow."
"But I think that in knowing him and being in the relationship I am in now, I have definitely made decisions that have made my life feel more like a real life and less like just a storyline to be commented on in tabloids," she shared.
05 Jan, 2020: Alwyn and Swift are seated next to one another at the Golden Globes.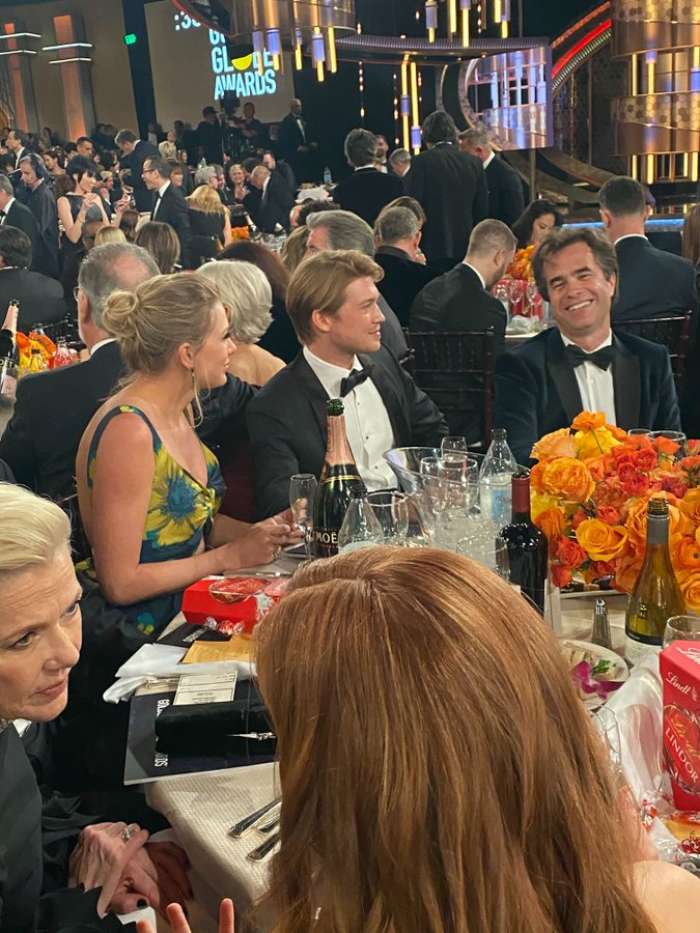 23 Aug, 2019: Release a new song "LOVER"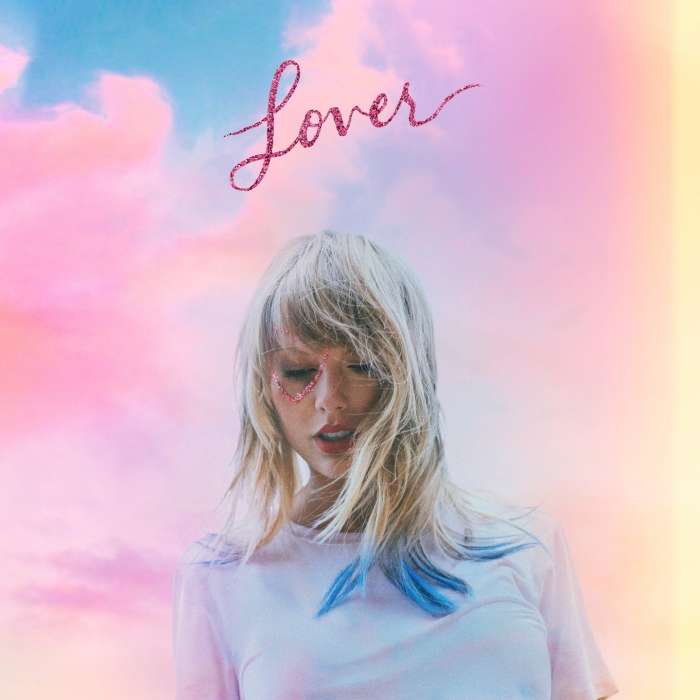 18 May, 2019: They started dating as a couple spotted by the media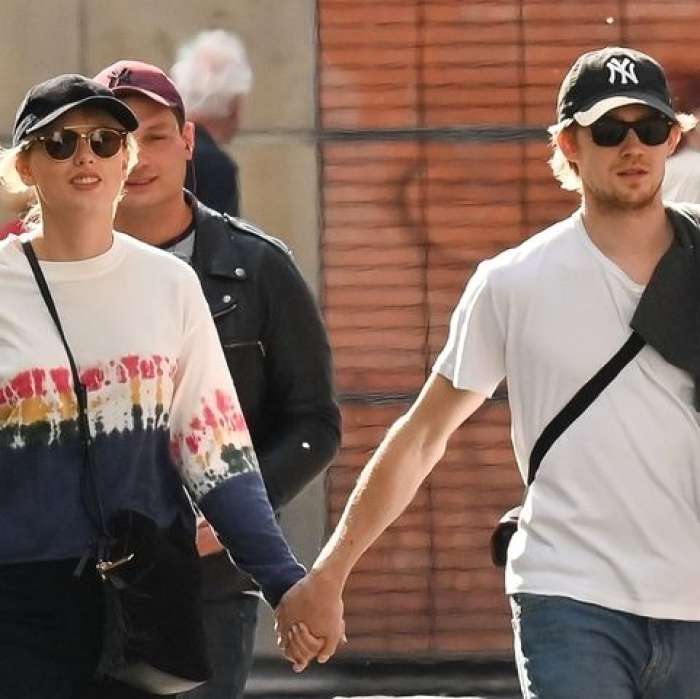 10 Feb, 2019: Taylor Swift chose to attend the BAFTA Awards with Joe Alwyn instead of the Grammy Awards.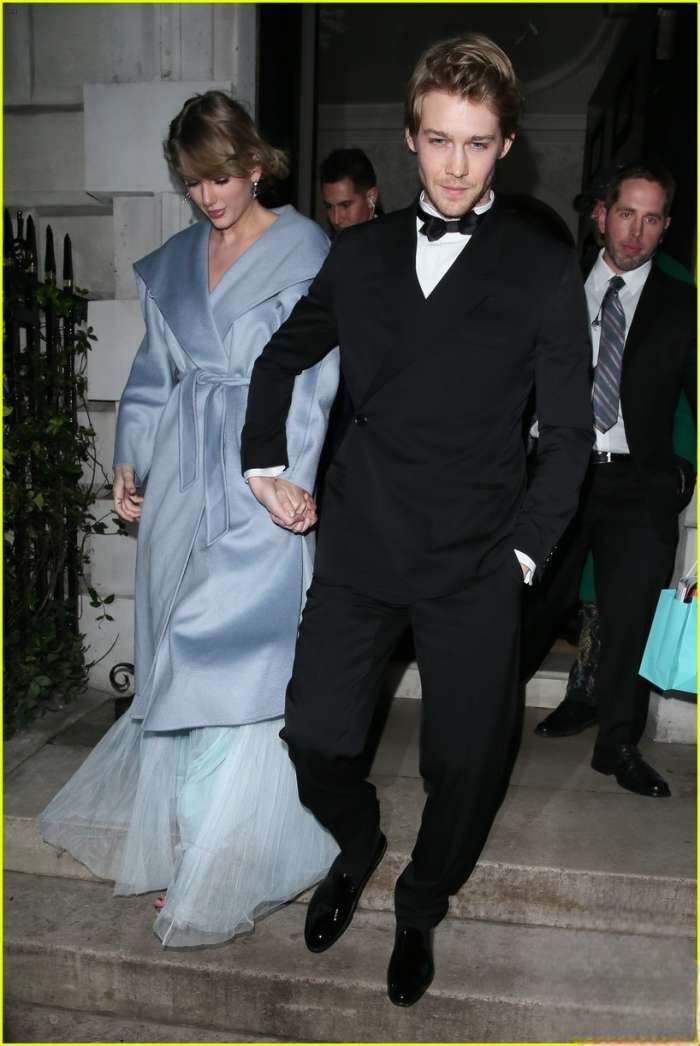 01 Nov, 2018: Joe Alwyn Broke his Silence. Let's see why.
In a candid interview with British Vogue, Joe Alwyn briefly touched upon his relationship with Taylor Swift, expressing his reluctance to delve into the subject. He acknowledged people's curiosity but emphasized their commitment to maintaining privacy. Alwyn stated, "I'm aware people want to know about that side of things. I think we have been successfully very private, and that has now sunk in for people... but I really prefer to talk about work."
So what happened exactly in another interview with Total Film, Alwyn explained the rationale behind their guarded behavior. "For me," he said, "I just don't feel like it's something I want to offer up to be picked apart by people who don't know about it, and it's just not theirs to have." This viewpoint emphasizes their desire to shield their intimate relationship from prying eyes.
28 Sep, 2018: Joe Alwyn and Taylor Swift were seen first time holding hands during the film's premiere.
Swift gave Alwyn some of her support during her summer tour dates, and she gave back by attending the New York Film Festival premiere of Alwyn's movie, The Favourite. Swift went to the screening even though Alwyn wasn't there to walk the red carpet with her.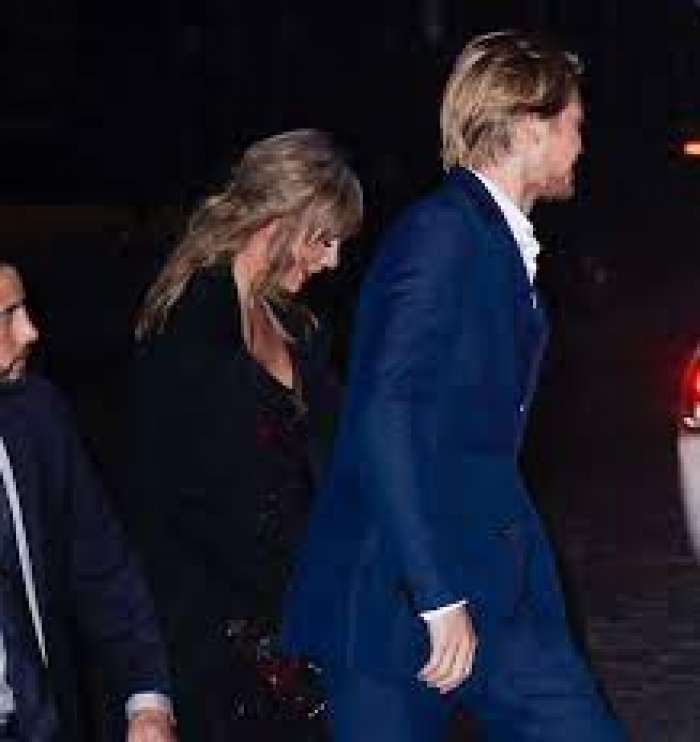 10 Jun, 2018: Taylor Swift and Joe Alwyn their first vacation to Turks and Caicos together
After a long time taking a break from her REPUTATION tour, she decided to go on vacation and relax.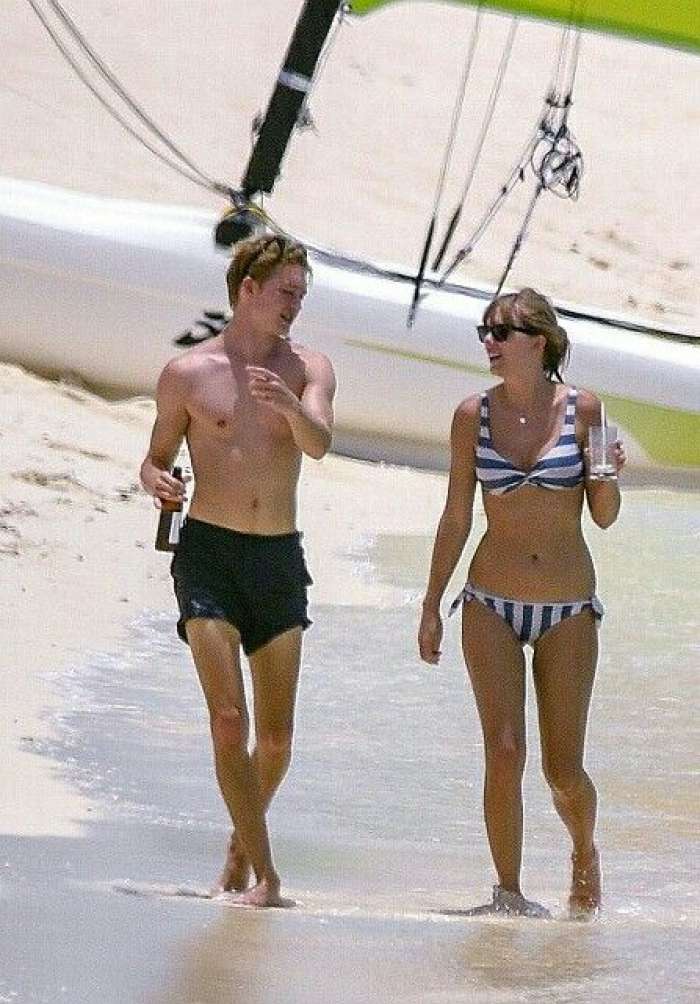 We can see very clearly that they were both very happy and enjoying each other's company.
08 May, 2018: They post on Instagram with the same Cactus!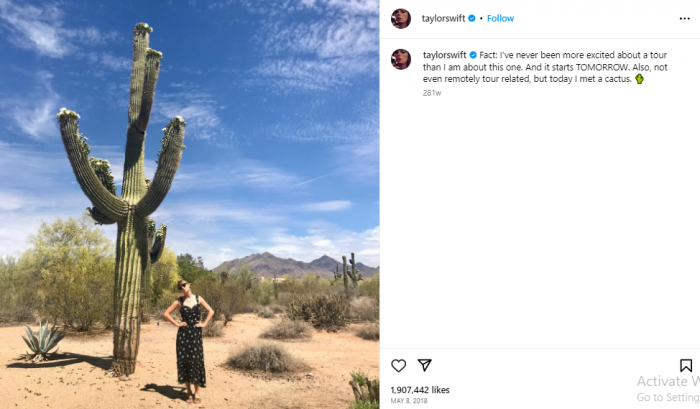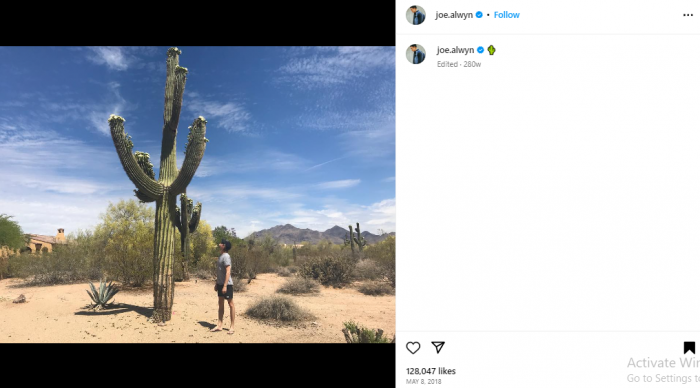 Alwyn later claimed that they were unaware that the images were in sync.
"I didn't even think of that until I was in New York and someone else mentioned it," he reportedly said, as reported by ET. It had no use at all, she said.
20 Oct, 2017: Gorgeous, for who was this song for?
Swift informed her fans that Joe Alwyn served as the inspiration for her newest track, "Gorgeous," during a "secret" listening session for her album "Reputation." Her one-year "angel boyfriend" was the subject of the song, she made that obvious. Swift wanted to get rid of any unanswered questions about the song's writing by letting her fans spread the message. Even though their best efforts to keep it private, this revelation revealed the depth of their relationship.
16 May, 2017: Love's First Glimpse
On May 16, 2017, Taylor Swift and Joe Alwyn's relationship was officially revealed to the world. At the time, Swift was 27, and Alwyn was 26. They had managed to keep their romance a well-guarded secret, known only to their closest friends and families.
Reports by The Sun confirmed that the couple had been dating quietly for several months before the news broke. Swift's decision to keep her personal life private stemmed from the intense media scrutiny she faced during her 1989 tour. She and Alwyn deliberately chose to shield their love story from the public eye.
12 Nov, 2016: A Quiet Premiere for Joe Alwyn's Movie
On November 12, 2016, Swift, accompanied by her squad of friends, attended the premiere of Joe Alwyn's film, "Billy Lynn's Long Halftime Walk." While it's a common occurrence for friends to support each other's endeavors in the entertainment industry, what's intriguing is the low-profile nature of their interaction.
If Swift and Alwyn were indeed in the early stages of their romance at this point, they managed to keep it entirely under the radar. Notably, press coverage of the premiere didn't even mention Joe Alwyn's name, leaving the public oblivious to the presence of the man who would become such a significant figure in Taylor Swift's life.
12 Aug, 2016: A Musical Connection at the Kings of Leon Concert
Taylor Swift turned to the music of Kings of Leon for comfort after her highly publicized breakup with Tom Hiddleston. She made the decision to immerse herself in the band's music by going to one of their performances on October 12, 2016, supported by friends who offered solace during this trying period.
That night Swift and Joe Alwyn might have shared this beautiful musical experience, even if they were unaware of one another's presence at the time, lends an intriguing twist to this chapter of their developing romance.
02 May, 2016: A Fateful Encounter at the Met Gala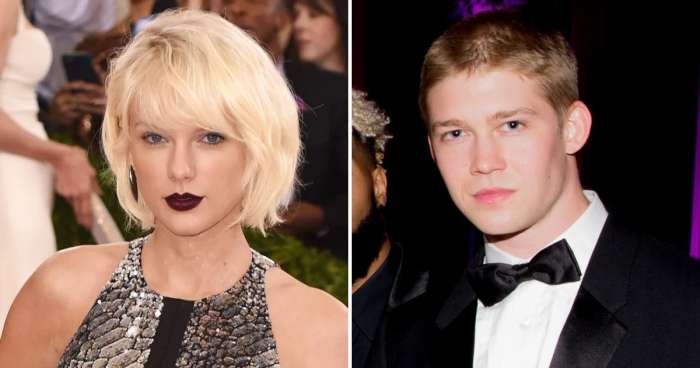 The exact moment Taylor Swift and Joe Alwyn first crossed paths remains a tantalizing mystery. However, the Met Gala on May 2, 2016, is widely speculated to be the backdrop for their initial meeting. While no one can be entirely certain, dedicated fans and detectives have pieced together clues that point to this star-studded event as the genesis of their love story.
The proof is found in the lyrics of Taylor Swift's ethereally gorgeous song "Dress," which appears on her 2017 album "Reputation." Swift sings, "Flashback to when you met me, your buzz cut and my hair bleached," in this captivating song. It offers a close-up look at the split second when their worlds met. At the Met Gala, Swift, who is known for her distinctive bleached blonde hair, had it on full show. Joe Alwyn's buzzcut precisely fitted the description on the other side of fate.