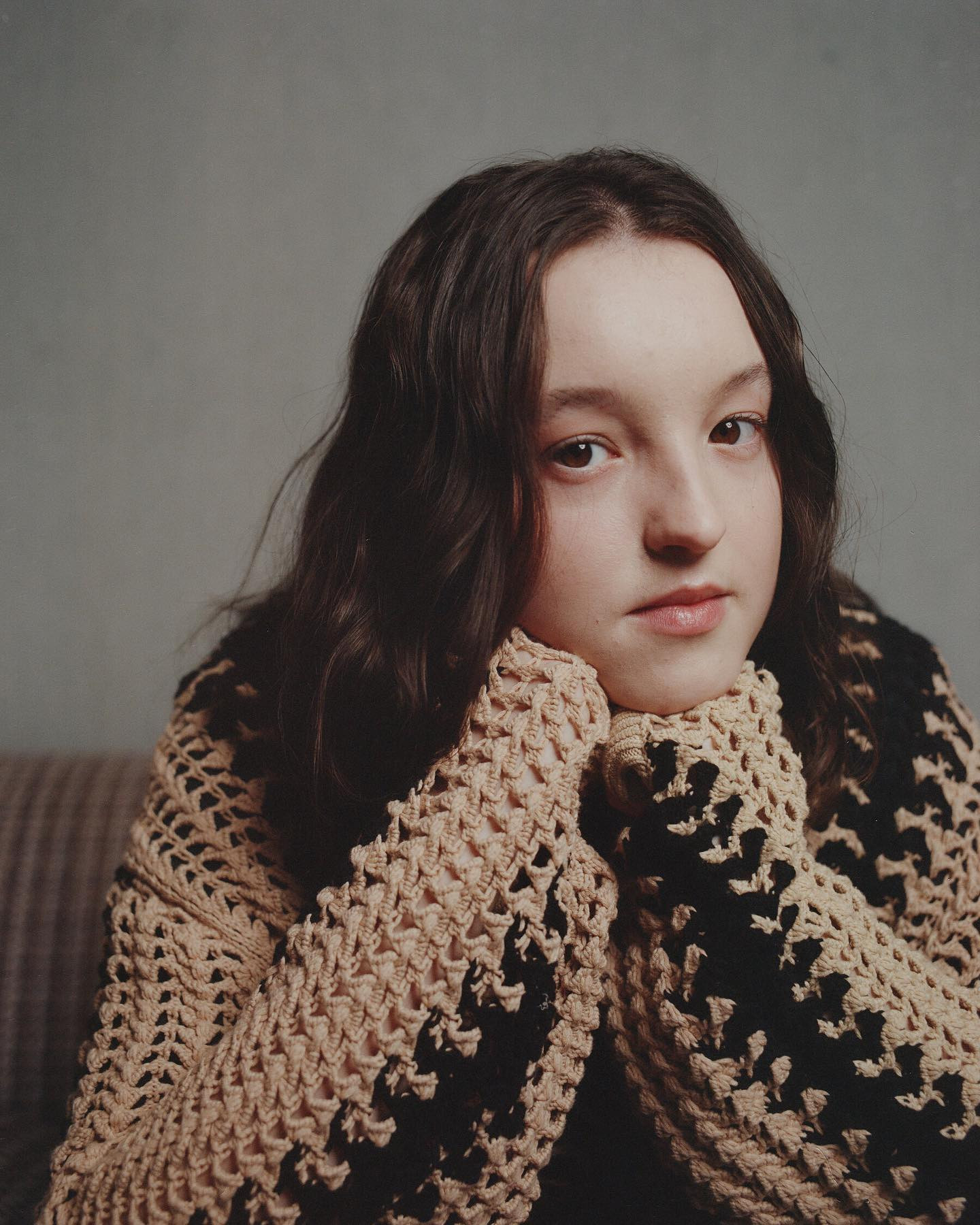 Bella Ramsey
Actress
Birth Date
25 September 2003
Birth Place
Nottingham,United Kingdom
Bella Ramsey, the versatile English actor known for captivating audiences with roles in Game of Thrones and The Last of Us, combines talent and charisma in her dynamic performances, leaving an indelible mark on the entertainment world.
Bella Ramsey Personal Details
Born on September 25, 2003, in Nottingham, England, Isabella May Ramsey, affectionately known as Bella Ramsey, embarked on her journey in the world of acting from a remarkably young age. At the age of 4, she discovered her passion for the performing arts, which led her to this beautiful journey. But wait Bella's journey was not as simple as you think. Bella caught up in so many controversial statements but that makes her different from everyone else. She is brave and bold fearing nothing to speak.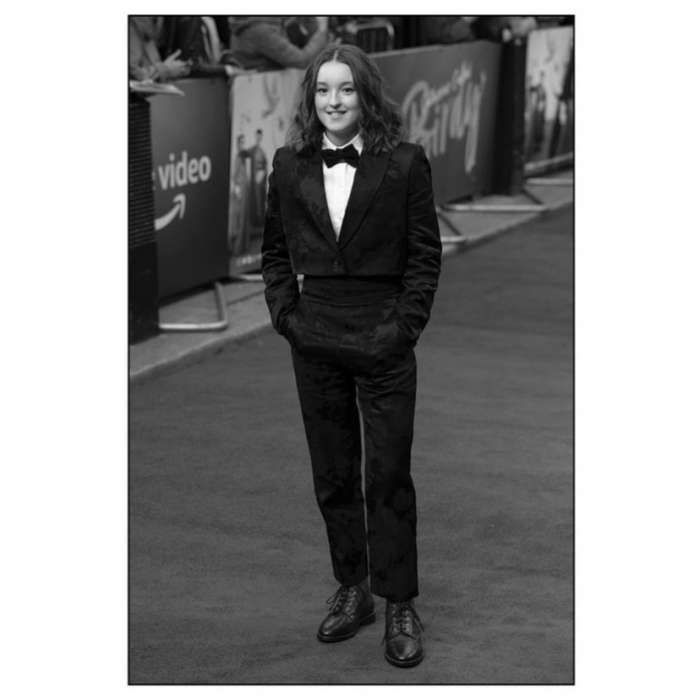 Bella says very clearly to the media that "they/them pronouns are her preference and that she identifies as non-binary". This decision shows a strong commitment to gender inclusion and promotes understanding of non-binary people's experiences both within and beyond the entertainment business. In terms of her sexuality, Bella describes herself as "not 100 % straight" and "a little bit wavy." This candid statement contributes to a broader conversation about sexual orientation, especially within the context of LGBTQ+ representation in the media.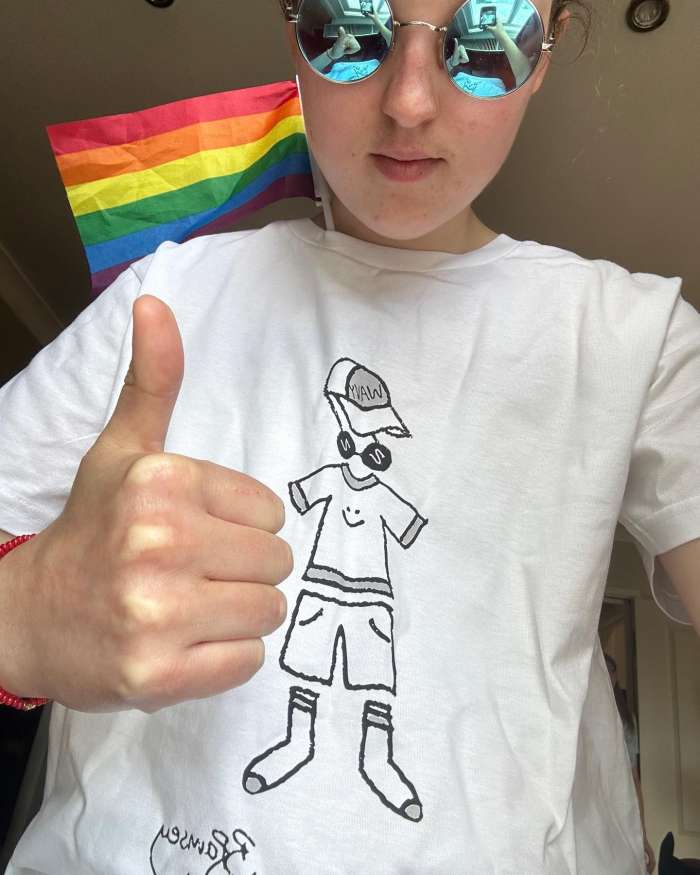 Bella's Christian faith holds significant importance in her life. She has openly shared that her faith has been a source of strength, particularly in her battle with anorexia nervosa. Her willingness to discuss the intersection of faith and mental health contributes to the dialogue surrounding these topics.
Beyond her acting career, Bella Ramsey demonstrates a remarkable range of talents. She plays the guitar and sings, showcasing her versatility as an artist and contributing to her identity beyond acting.
In 2020, Bella launched a YouTube channel and accompanying Instagram account called "United Hope," where she shared her faith journey and experiences. These platforms allowed her to connect with her audience on a more personal level, further solidifying her presence as a relatable and influential figure.
| | |
| --- | --- |
| Full Name | Bella Ramsey |
| Gender | Female |
| Nick Name | Isabella May Ramsey |
| Date of Birth | 25 September 2003 |
| Place of Birth | Nottingham,United Kingdom |
| Hometown | Nottingham |
| Marital Status | Single |
| Affair/Relationship | Not Available |
| Spouse | Not Available |
| Children | Not Available |
| Zodiac SIgn | Libra |
| Religion | Christian |
| Birth City | Nottingham,United Kingdom |
| Birth State | Nottingham |
| Birth Country | United Kingdom |
| Nationality | British |
Bella Ramsey Family Details
Bella Ramsey was born into a supportive and loving family in Nottingham, England. While if we talk about very specific details about her family members then they are not widely available, it is very clear that they played an essential role in nurturing her talents and ambitions from a young age. Bella's family encouraged her early interest in acting, as she began participating in theater arts at the age of four. They supported her as she attended the Loughborough branch of Stagecoach Theatre Arts and later the Television Workshop, where she honed her skills and began auditioning for professional roles.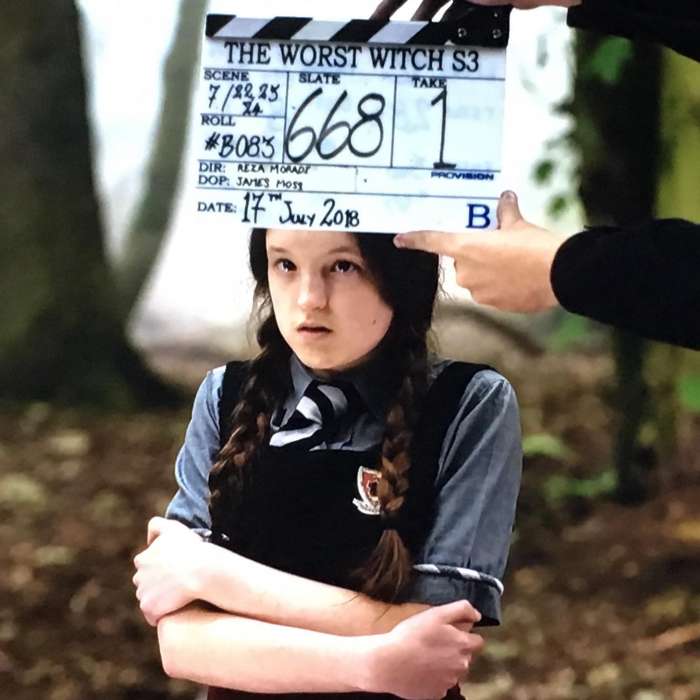 | | |
| --- | --- |
| Father Name | Alex Ramsey |
| Mother Name | Lisa Ramsey |
| Brother Name | Not Available |
| Sister Name | Not Available |
| Husband | Not Available |
| Children | Not Available |
Bella Ramsey Educational Qualifications
Bella Ramsey's educational journey played a pivotal role in shaping her early life and eventual career.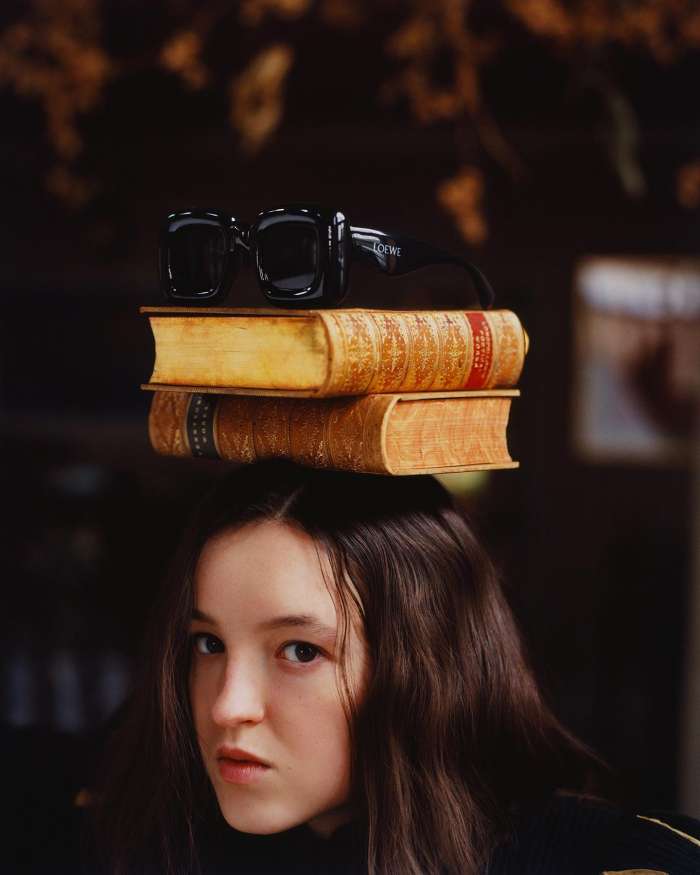 Bella embarked on her educational path with online schooling at InterHigh School. This flexible approach to education enabled her to pursue her passion for acting while receiving formal education. At the very young age of 4, Bella's passion for performing was sparked. She started performing at the Stagecoach Theatre Arts branch in Loughborough. The groundwork for her future career was formed by this early exposure to the arts, which developed her passion for performance.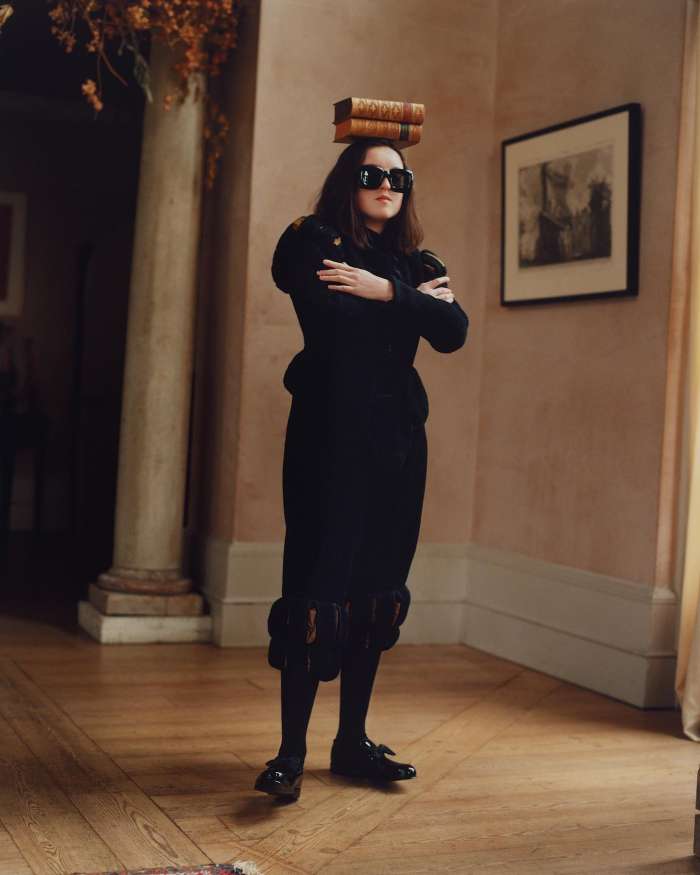 | | |
| --- | --- |
| School | InterHigh School |
| College | Stagecoach Theatre Arts branch in Loughborough |
| Educational Qualification | Graduate |
Bella Ramsey Profession Details
Bella Ramsey has had a career that can only be described as phenomenal. She made a name for herself when she played Lyanna Mormont in the HBO fantasy series "Game of Thrones." Bella's dominating portrayal of Lyanna's down to earth leadership style approach won both fans and critics over starting with her first appearance in "The Broken Man" in the sixth season of the show. In fact, The Hollywood Reporter referred to her as "season 6's breakout star." Throughout the seventh and eighth seasons, Bella continued to shine in this role, enhancing her reputation as a spectacular talent.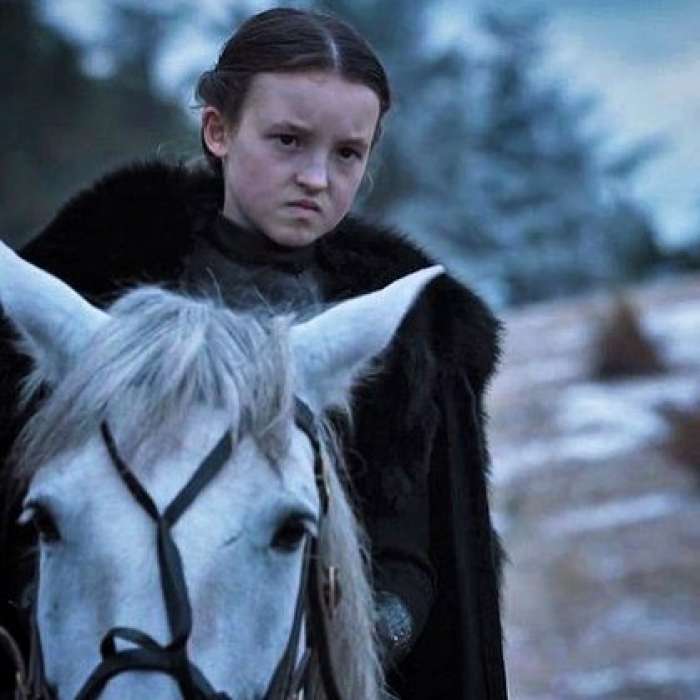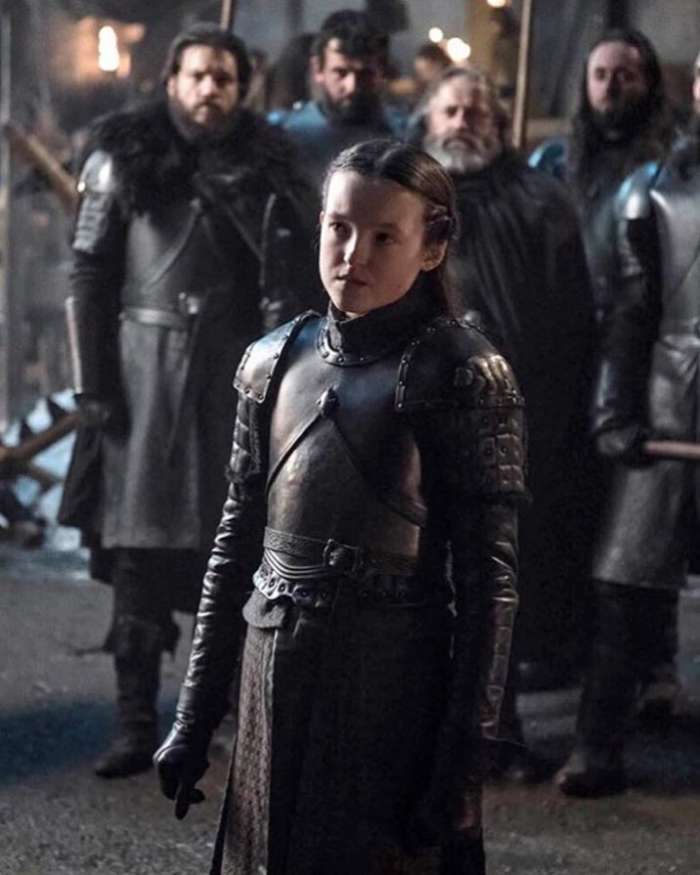 When Bella took on the part of Mildred Hubble in the 2017 television adaptation of "The Worst Witch" books, her versatility was on full display. At the 2019 British Academy Children's Awards, she won the Young Performer prize for her remarkable performance. She expressed her intention to leave the series in 2020 in a moving Instagram post, citing the need to put her mental health first. After that, Lydia Page took up the part for the last season.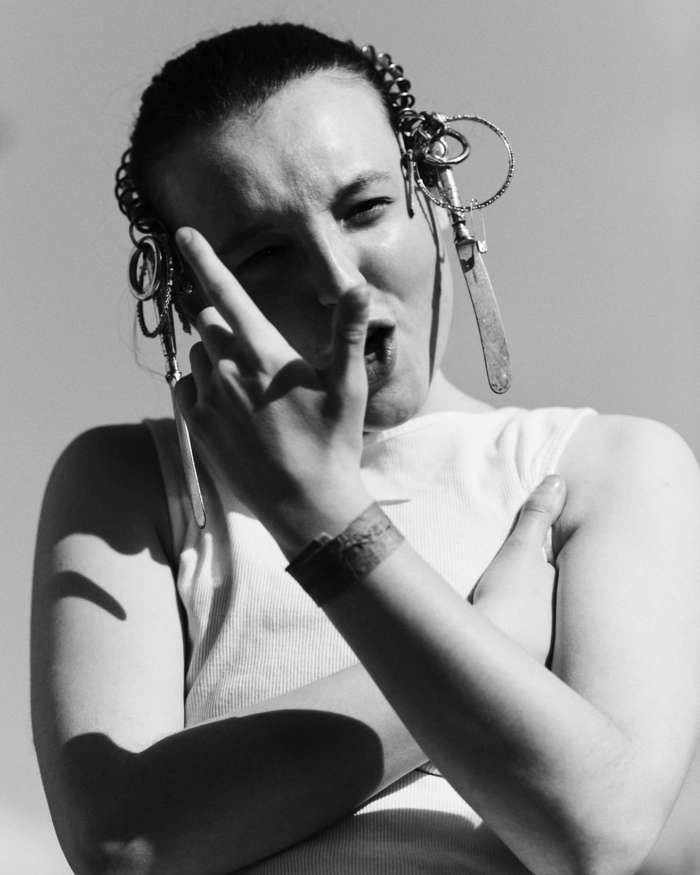 Bella Ramsey made a notable vocal impression by providing the voice of the show's title character in the Netflix series "Hilda." With the publication of "The Life of Hilda" in November 2020, she made her singing debut. She continued to portray Hilda in the movie special "Hilda and the Mountain King," which debuted in December 2021.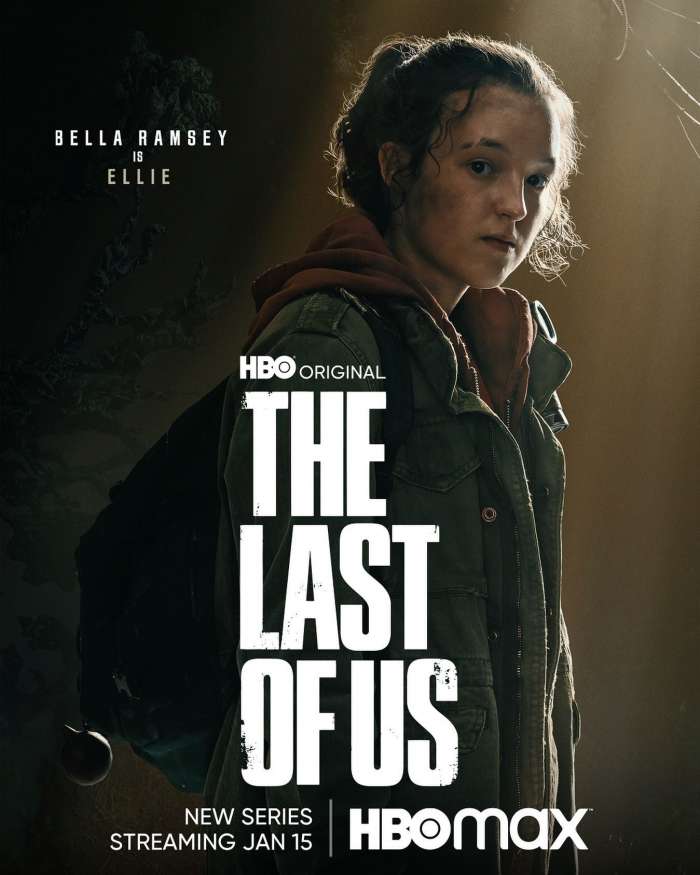 In February 2021, Bella took on the lead role of Ellie in the HBO adaptation of the video game "The Last of Us," alongside her "Game of Thrones" co-star Pedro Pascal. This marked yet another milestone in her career, further attesting to her versatility as an actor.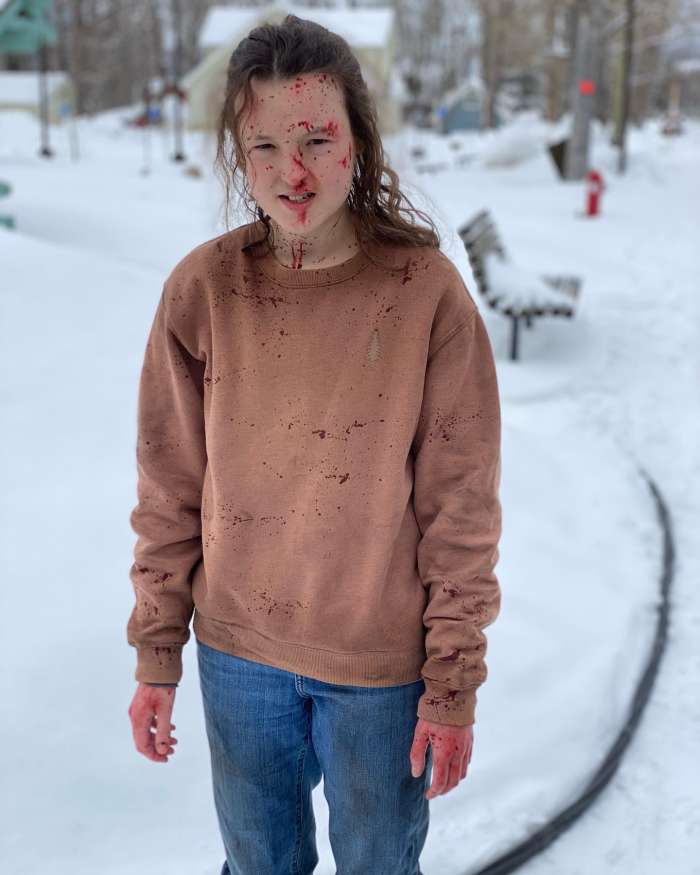 | | |
| --- | --- |
| Profession | Actress |
| Present Year | 2023 |
| Net Worth | $7 Million |
| Source of Income | Acting |
| Movies | Elefthería, Two for Joy , Holmes & Watson |
| TV Shows | Game of Thrones, Hilda, The Last of Us |
| Advertisement | Not Available |
| Awards | BAFTA Best Young Performer 2019 , BAFTA Children's Animation 2019, Cin Euphoria Awards Merit – Honorary Award 2021, |
Bella Ramsey Physical Stats
She is a very beautiful girl with a cute face and small eyes, big cheeks, and broad forehead. Give a Barbie look. Despite being so cute and sweet she manages to do versatile roles. Indeed she nails every role she has ever played in any movie series or TV show. Her charismatic look and acting skills keep the audience engaged with her. She is still a small girl. but definitely, she will be more beautiful in her adulthood. She is a girl we can call a beauty with a brain.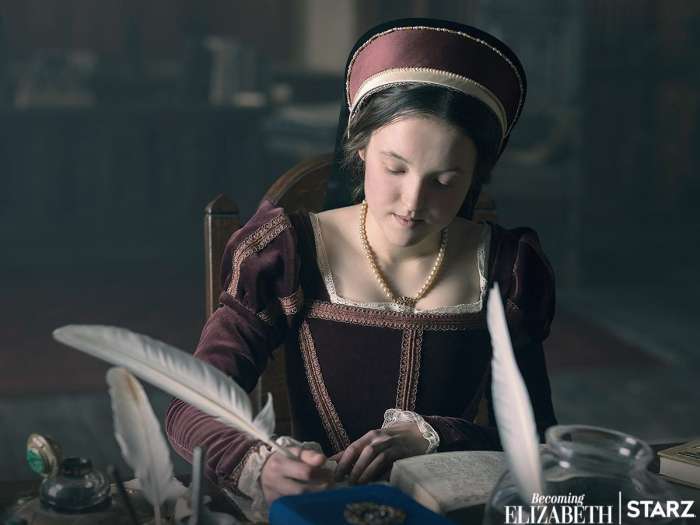 Height
158 Centimeters
5 Feet 2 Inches
62.20 Inches
1.58 Meters
Weight
105 lbs.
47.63 kg.
Body Measurements
34-24-33
Shoe Size
5UK
Eye Color
Dark brown
Hair Color
Dark brown
Birth Mark
Not Available
Tattoo
Not Available
Frequently asked questions about Bella Ramsey:
1. Who is Bella Ramsey?
Ans. Bella Ramsey is an Actress.
2. How old is Bella Ramsey now?
Ans. As of Sep 2023, Bella Ramsey's age is 20 years.
3. Height & weight of Bella Ramsey?
Ans. Bella Ramsey's height is approximately 158 cm. and her weight is approx 105 pounds.
4. What is Bella Ramsey famous for?
Ans. Actress.