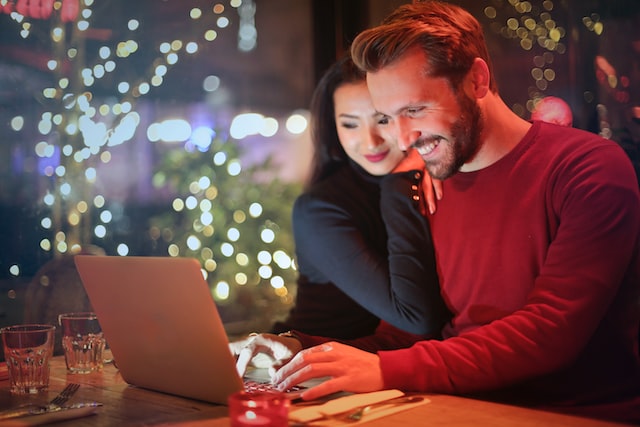 Kansas is located at the juncture of states Kansas and Missouri. On the banks of the Missouri river. Being a heavily urbanized population center and a wealthy city, the skylines are solid. The architecture is full of grandeur and the community is eager to meet new people. A perfect place for a romantic dining experience! Monuments like union station, the National World War 1 museum, gigantic stadiums, and amazing barbecue makes the city of fountains even more romantic. Kansas is heaven for barbecue, and strip steaks. But one must know where to look for it! This article will try to help those seekers in their venture to find the true taste of Kansas. By curating a list of the top 5 romantic restaurants in Kansas City.
1. Novel restaurant
The Novel is Kansas City's most discussed restaurant. The dining room is huge, with large mosaics and tiles. And finished with granite and wood for a comfortable appeal. Chef Ryan Brazeal and pastry chef Jessica Armstrong are renowned for their experimental cuisine made from locally grown ingredients. The dining area is beautiful and overlooks native flora planted on the outdoor patio.
2. Houlihan's
Houlihan's is a classic American restaurant. The restaurant is all about happy hours and scratch cooking. The date night special menus are incredible and the atmosphere is worthy of the food they serve. Houlihan's is generous with offers and year-long special eats. Thus, a popular destination for food lovers of all stature.
3. Le fou frog
Le Fou Frog is located at the heart of Kansas city's river market, serving authentic French food to the populace. The restaurant has a New York vibe to its French cuisine and that makes them unique. Speaking of the environment, it is romantic and elegant. Decorated to imitate a classic French interior. Owners, Mono and Barbara Rafael are known for their innovative approach to dining and welcoming attitude. Mono Rafael's classical yet imaginative approach to French food is unique. The outdoor patio and the stunning interior are designed to evoke thoughts about classical France.
4. Trezo Mare restaurant & lounge
Trezo Mare restaurant and lounge is a testimonial of the diversity of Kansas City. Kansas is after all not only about smoked meat and BBQs. And this fine Italian-inspired restaurant only bolsters that argument. Trezo, despite a concentration on Italian cuisine and fine dining, serves traditional Kansas BBQ and fried meat items with absolute finesse and pride. Naturally, a versatile and prestigious dining establishment. The interiors are cozy and the food is prepared using locally harvested ingredients. A perfect location for a date night with this great private cabin restaurant!
5. The capital grill
The capital grill is a chain of restaurants catering to major US cities. In Kansas City, it is located near the country club plaza, at the very heart of the city. Capital Grill is internationally famous for its dry-aged steak and wonderful interiors. Capital Grill features more than 300 varieties of wine and food made up of locally harvested ingredients. Through years of wonderful service, the restaurant has become a reliable name in the industry and attracts a lot of hungry and passionate steak-heads.