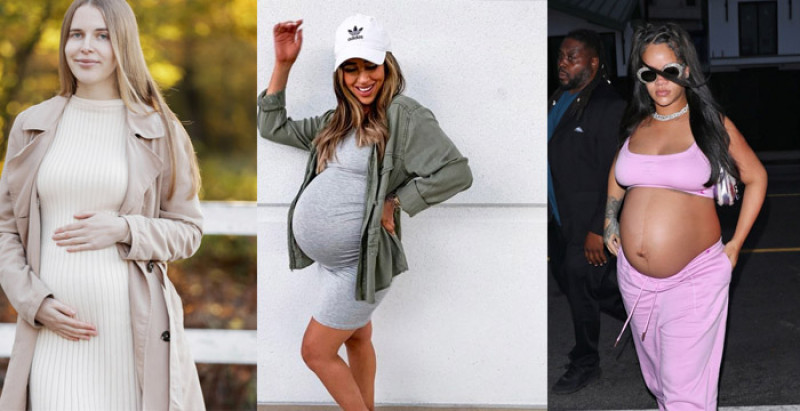 Pregnancy is accompanied by many body changes, from enlarged hips and bust to a growing bump, which makes your clothes tight. These changes are unavoidable, and while your pre-pregnancy clothes may still fit in the first trimester, they become too small as your pregnancy progresses.
Comfort becomes a priority when picking clothes, but that does not mean you should avoid a wardrobe malfunction. There is a range of options for maternity clothes to explore without sacrificing style.
Here is a roundup of stylish outfits that will give you comfort and allow you to flaunt your bump.
1. Dresses and Sneakers
Dresses and sneakers have always been top of the go-to outfit for most pregnant women, and it is with good reason. You can never go wrong with this style. With the growing bump, sneakers and a comfortable dress make for the perfect outfit to meet your girls for brunch or shopping.
The beauty of this combination is that it is non-restrictive, and you can choose from bodycon dresses and shift dresses to summer dresses, whether short or long.
2. Oversized Shirtdress
An oversized shirt dress is one of the most playful and chic looks you can pull during pregnancy. They are comfortable and lightweight, so you will not feel like you are wearing anything tight. The best part is that they are also versatile.
You can wear a shirt dress to a doctor's appointment, to meet friends, or even when you choose to stay indoors relaxing and playing online poker on Slots Play Casinos.
If you are going for a feminine look, a white shirtdress paired with a straw bag and flat sandals will work really well.
3. Loungewear
In case you are wondering, you can totally take your loungewear outdoors. If your bump cannot fit into your blouses, don't shy away from wearing T-shirts or sweatshirts with matching jogger pants to the grocery store.
To spice up the look when going outside, you can add a denim jacket to the look. This will be more than enough to make you look presentable and stylish to the public.
4. Cropped Leather Jacket
Imagine what wearing an oversized bomber jacket will do to you when pregnant. It will create unwanted volume, so it is not advisable to wear it with your maternity dress.
You need a chic cropped leather jacket that will show off your personal style even as you grow your baby bump. The best cut is the one that cuts at the top or the middle of your belly for more flexibility. You can pair the jacket with a dress, jumpsuit, pants, and literally all the pieces you have in your wardrobe.
5. Florals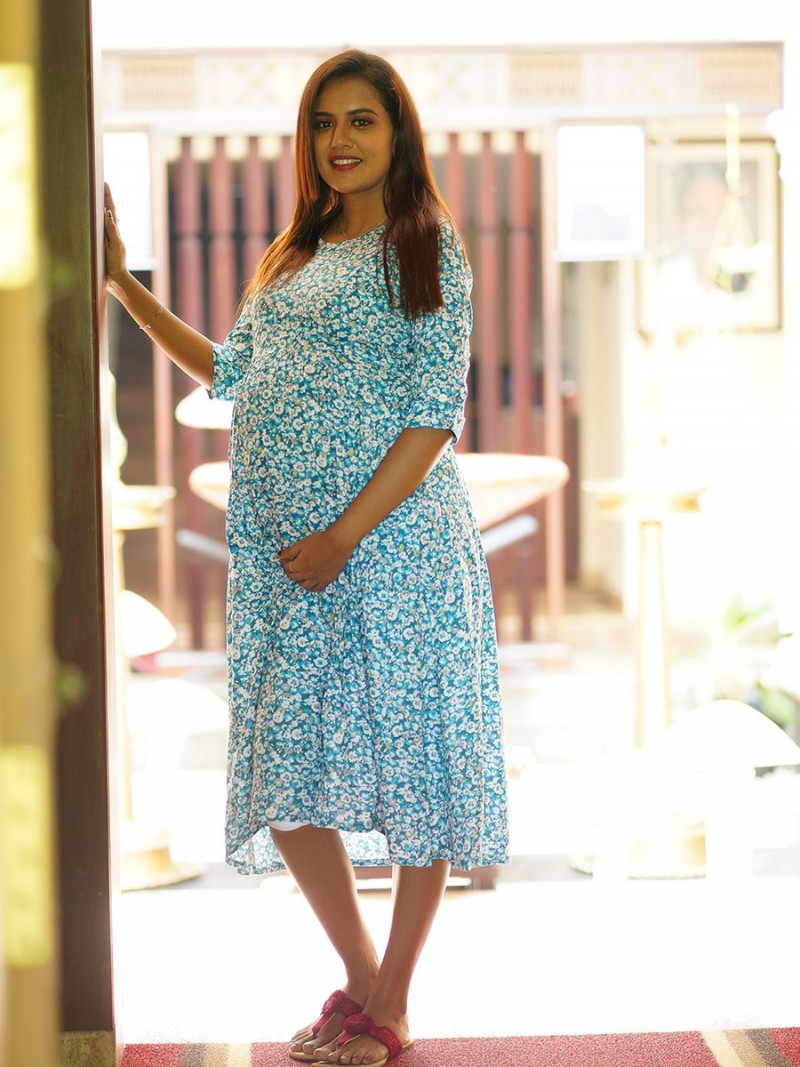 Don't allow yourself to go through your pregnancy journey without wearing florals. They are great for spring and even better for the baby bump.
We recommend you incline more on prints with green foliage with earthy and natural hues. Additionally, you can accessorize the look with an attention-grabbing belt, but then consider maintaining the natural tones with the bags and comfortable pregnancy shoes.
6. Long Shirts and Leggings
Everyone loves leggings. It's even better when you find a great pair you can wear beyond the confines of your house comfortably. If you don't have a black pair of leggings, it's about time you got one. You will not have enough of it!
We recommend a black pair since they go so well with long shirts and generally need minimal effort to look presentable. In addition to long shirts, you can wear leggings with boots and layer with long cardigans and denim jackets.
7. Bold Boots
If it is one of those days when you feel you want to make a statement, but you have a limited number of clothes that can fit, you can look great even with a simple belted shirt dress if you pair the outfit with bold boots.
You can add a pop of color with colored boots, such as red knee-highs. However, remember to choose a pair that will give you the support and comfort you need all day.
8. Smocked Silhouettes
You can easily convince us that the smocking design was made for baby bumps. Their stretchy design is comfortable for the bump and is flattering with all body types. We have not even the comfort they come with!
Smocked dresses with shoulder details and stretchy necklines with accentuated waistlines are so flattering, and you will never go wrong with them.
9. Jumpsuits
Jumpsuits and overalls are also great options for a baby bump. First, you won't have to think about the perfect top to pair it with, making it an easy option to choose when you don't have time to decide what to wear.
They are also very comfortable and chic, and you can wear them anywhere, depending on how you style them.
10. Matching Sets
When in doubt, always get a matching set. Like jumpsuits, matching sets will save you the trouble of coordinating tops and bottoms. All you have to do is get comfortable fabrics like cotton or linen.
To give the fit a nudge, add accessories that complement your personal style. If you are bold enough to show off your bump, you can throw in a preppy tank top underneath and unbutton the top.
Wrapping Up
While shopping for maternity outfits can be challenging, you can still maintain your personal style. If you love style, you can transform your maternity look with pieces you already have in your wardrobe.
You don't have to sacrifice comfort for style. Use the list above to inspire your style during different trimesters and feel good about your bump!