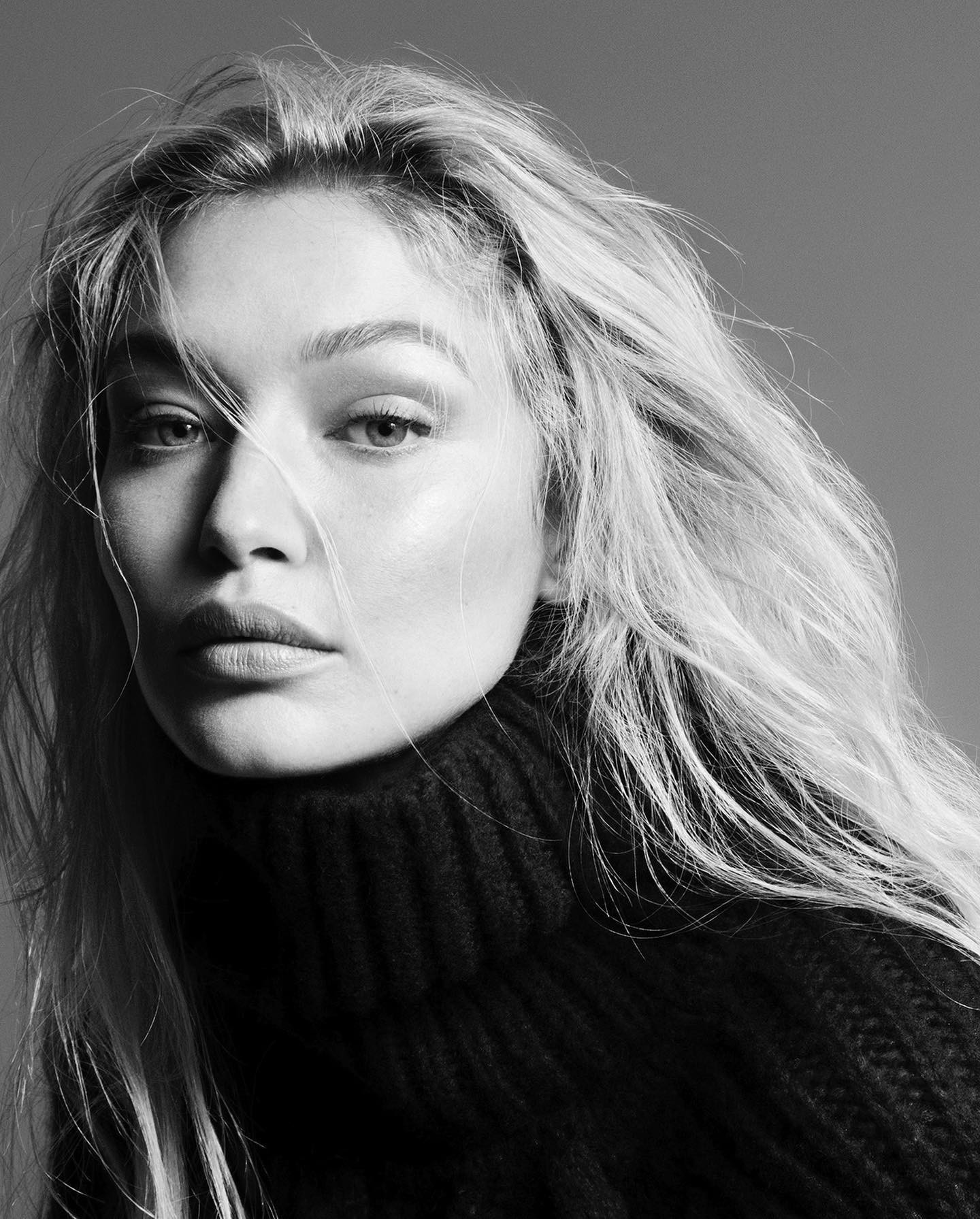 Gigi Hadid
Model
Birth Place
Los Angeles, California, United States
Gigi Hadid is an American supermodel and television personality, born on April 23, 1995, in Los Angeles, California. Known for her striking beauty, Gigi made a lasting impression on the fashion and entertainment industries.
Gigi Hadid Personal Details
Jelena Noura Hadid popularly known as Gigi Hadid was born on April 23, 1995, in Los Angeles, California. She is a prominent American model and television personality. Gigi's full name is pronounced as JEE-jee hə-DEED.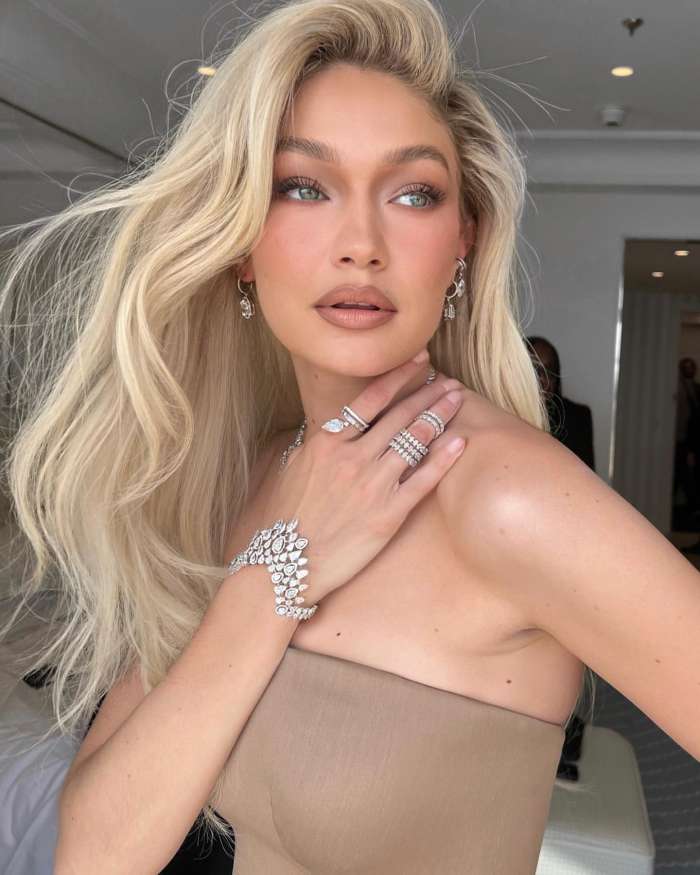 Recently she had a tattoo on her right upper hip.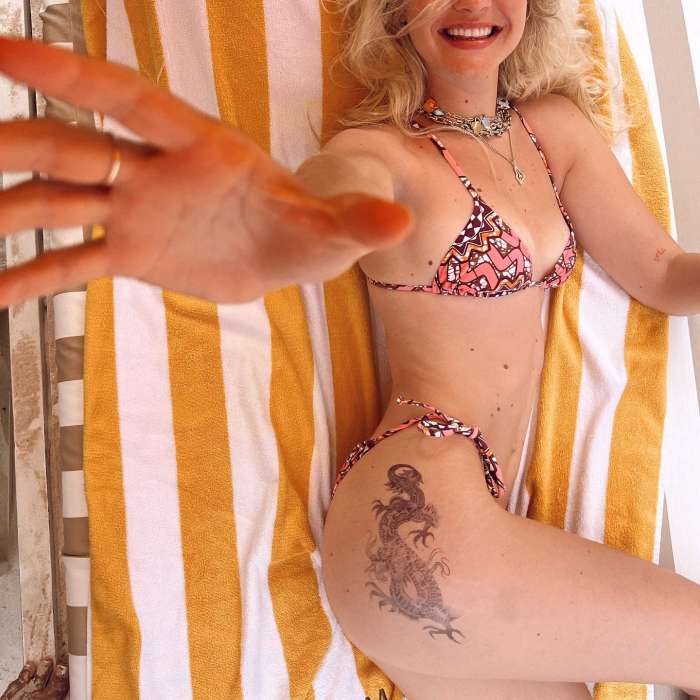 Not a lot of people know this but IN 2014 Gigi revealed that she is suffering from Hashimotio's Thyroiditis.
In an interview, she said, "My metabolism actually changed like crazy this year."
"I have Hashimoto's disease."
"It's a thyroid disease, and it's now been two years since taking the medication for it, so for the Victoria's Secret show I didn't want to lose any more weight, I just want to have muscles in the right place, and if my butt can get a little perkier, then that's good."
Gigi Hadid and Leonardo DiCaprio
Us Weekly was informed by an insider that the separation was mostly motivated by Hadid's wish to devote her time to raising Khai, her 3-year-old daughter, who she considers to be her "first priority." In 2020, Hadid, 28, welcomed the child with her ex-boyfriend Zayn Malik. Malik and her have been co-parenting since 2021.
DiCaprio, 48, has a reputation as a casanova due to his several relatively brief romances, but he apparently "really saw himself dating" the model for the long term. Despite their obvious bond, the insider claims that the breakup was amicable.
| | |
| --- | --- |
| Full Name | Gigi Hadid |
| Gender | Female |
| Nick Name | Gigi, Squeegee |
| Date of Birth | 23 March 1995 |
| Place of Birth | Los Angeles, California, United States |
| Hometown | Los Angeles, California, United States |
| Marital Status | Divorced |
| Affair/Relationship | Zayn Malik |
| Spouse | Zayn Malik |
| Children | Khai (Daughter) |
| Zodiac SIgn | Taurus |
| Religion | Muslim |
| Birth City | Los Angeles, California, United States |
| Birth State | California |
| Birth Country | United States |
| Nationality | United States |
Gigi Hadid Family Details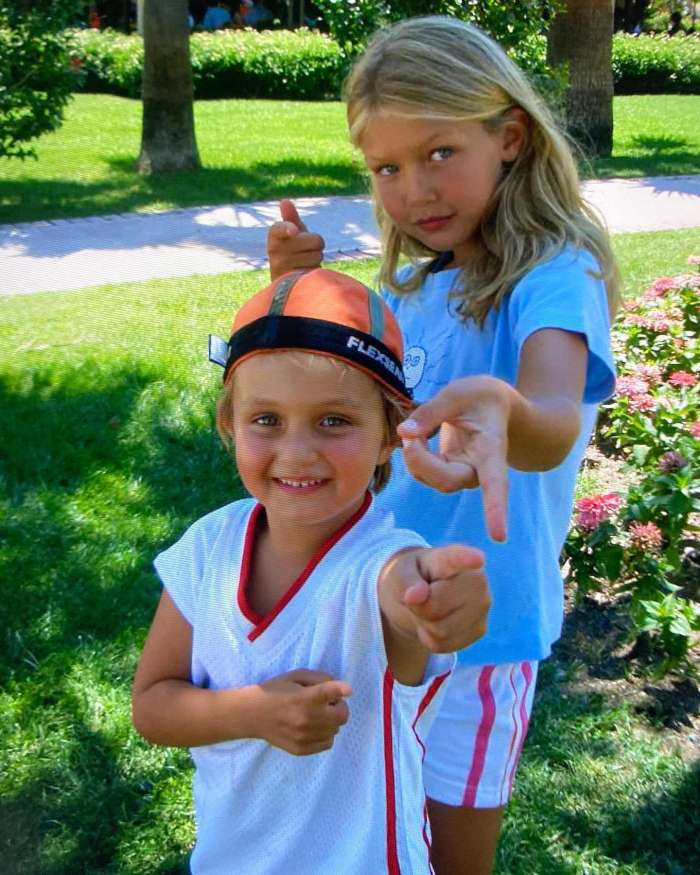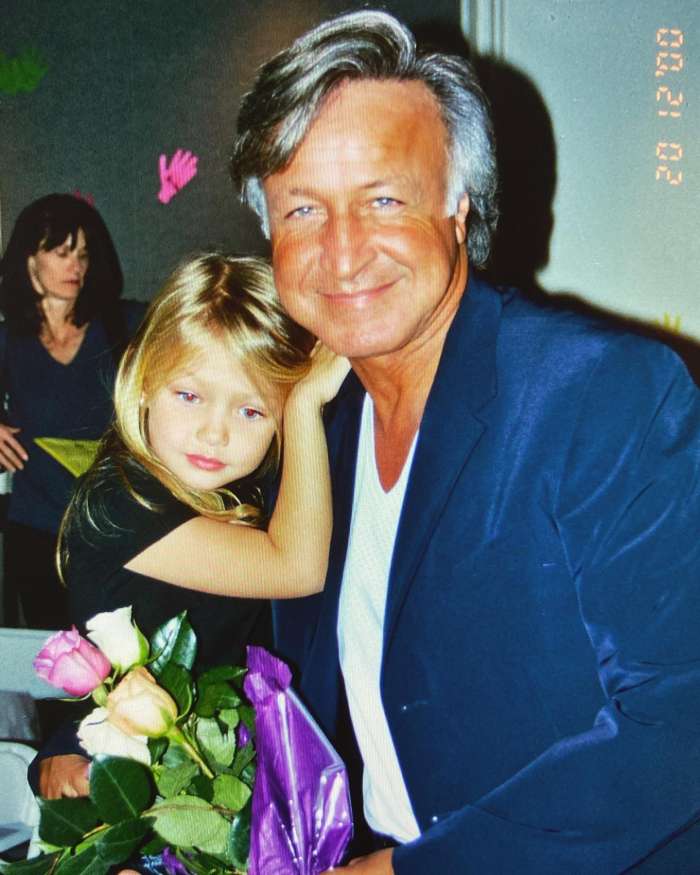 The broad heritage of Gigi's family is noteworthy. While Yolanda Hadid, her mother, is Dutch-American and a former model, her father, Mohamed Hadid, is of Palestinian heritage and American. Anwar Hadid, Gigi's younger brother, has also pursued a career in modeling, as has Bella, Gigi's younger sister, who is also well-known in the industry. She also shares her paternal half with Alana and Marielle, two elder sisters. Before moving to Beverly Hills, the Hadid family was previously based on a Santa Barbara ranch. Gigi and her family have strong ties to the fashion and entertainment industries, which surely has had an impact on her successful career.
Gigi Hadid's Love Life
Nearly five years into their relationship, the pair decided to end things "for good" in the latter half of 2021. After a terrible argument between Malik, Hadid, and Yolanda, the mother of Yolanda's child, the ex-couples are now on "amicable terms" and have chosen to continue raising their child jointly.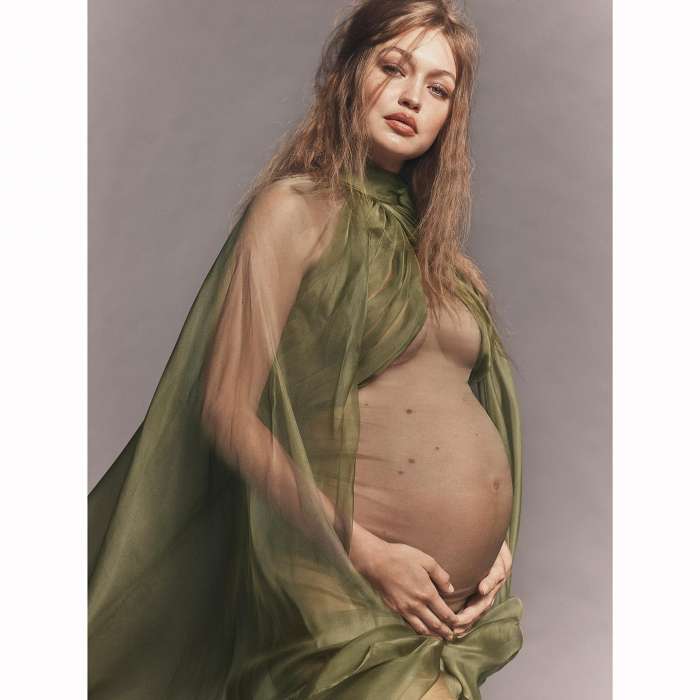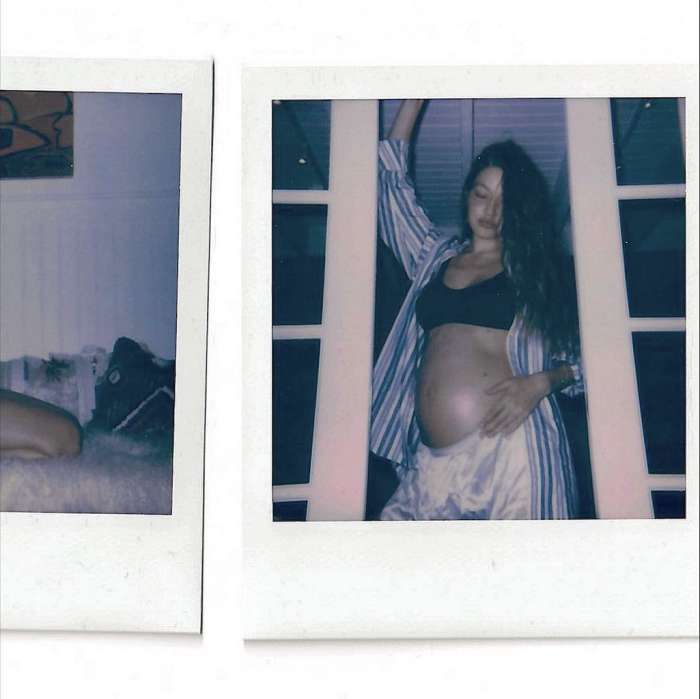 Some beautiful pics from her Instagram when she was pregnant.
Zayn Malik and Gigi had a baby together. The name of their daughter is unique, and fans get confused about how to pronounce it or what the meaning of it. The name is Khai, pronounced 'kha-i'.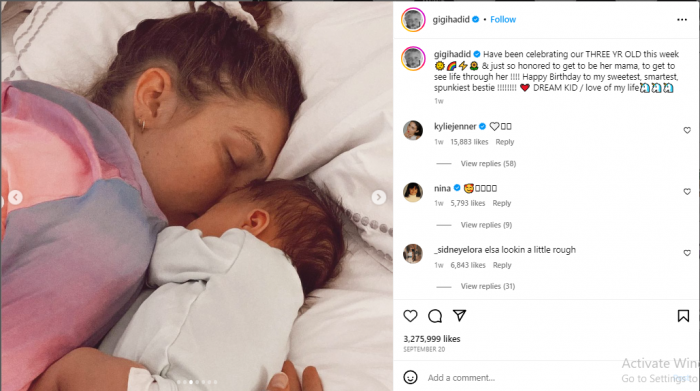 | | |
| --- | --- |
| Father Name | Mohamed Hadid |
| Mother Name | Yolanda Hadid |
| Brother Name | Anwar Hadid |
| Sister Name | Bella Hadid |
| Husband | Zayn Malik |
| Children | Khai (Daughter) |
Gigi Hadid Educational Qualifications
Gigi Hadid graduated in 2013 from Malibu High School, where she excelled in volleyball and horse sports in addition to her career as a model. She moved to New York City after graduating from high school with the intention of attending The New School to study criminal psychology. Her modeling career, however, took priority, so she temporarily put her academic goals on hold in order to devote all of her attention to her growing modeling profession.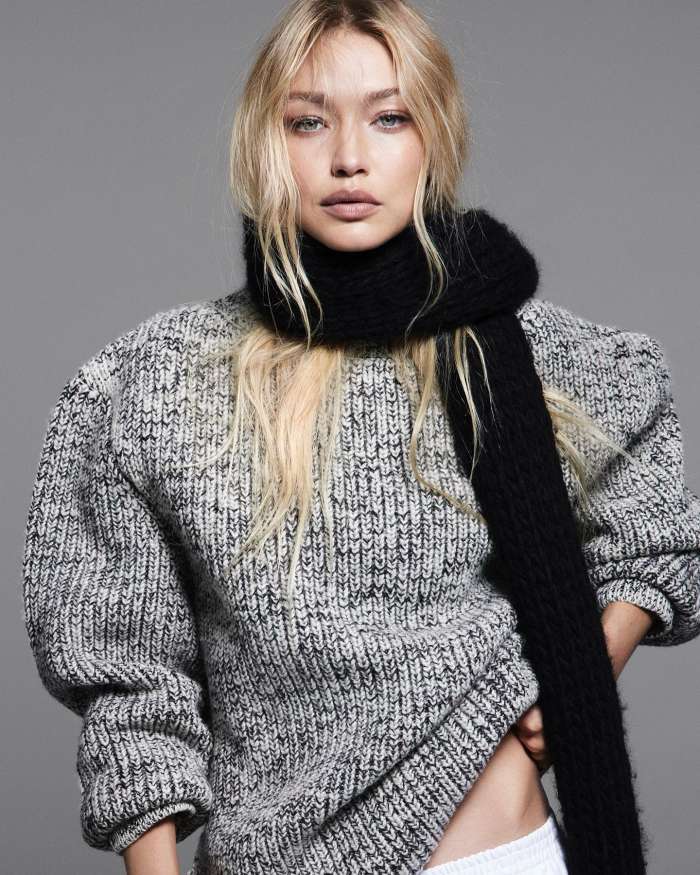 | | |
| --- | --- |
| School | Malibu High School in Malibu, California |
| College | Malibu High School, Los Angeles, The New School, New York |
| Educational Qualification | Gradu |
Gigi Hadid Profession Details
Gigi Hadid's modeling career started off to a very early start when Paul Marciano, the co-founder of Guess, noticed her when she was just two years old. She started out modeling for Baby Guess before pausing to focus on her studies. She didn't successfully return to the modeling industry until 2011. She revived her collaboration with Paul Marciano during this return, and in 2012 she was named the face of a Guess ad campaign.
The crucial turning point in Gigi's career occurred in 2013, when she signed with IMG Models, ushering in a brand-new era in her career. When she debuted at New York Fashion Week in 2014 and walked for Desigual, she achieved a breakthrough in the world of high fashion. She then appeared on the front cover of Carine Roitfeld's CR Fashion Book. She and Patrick Schwarzenegger both appeared in Tom Ford's Eyewear autumn/winter campaign that same year.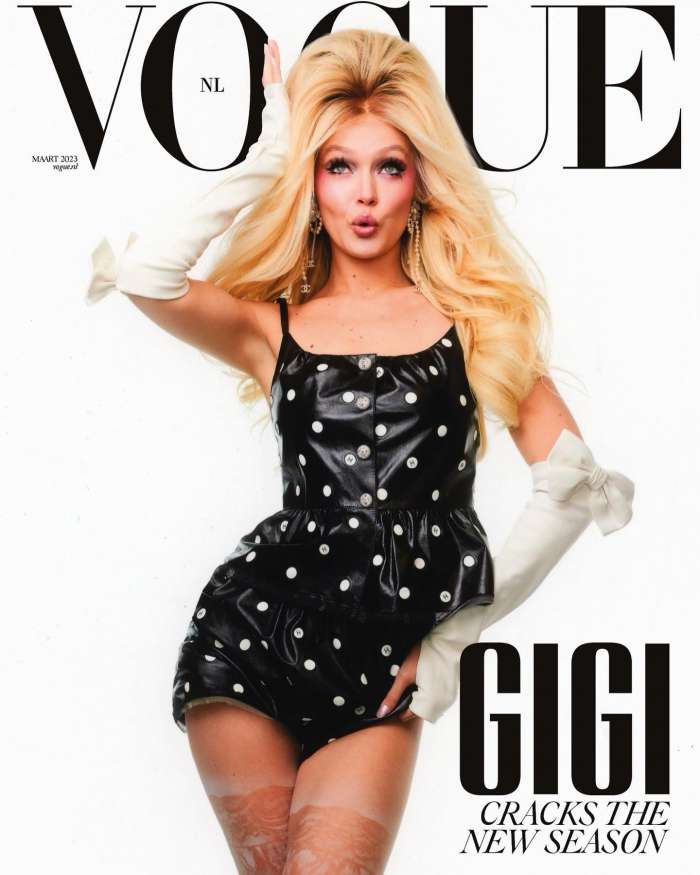 Gigi's modeling portfolio is adorned with numerous high fashion campaigns and editorials, and she's notably a spokesmodel for Maybelline. Her impressive resume includes appearances for renowned designers like Marc Jacobs, Chanel, Michael Kors, Jean Paul Gaultier, and Max Mara. She even featured in Taylor Swift's music video for "Bad Blood." Gigi Hadid has graced the covers of prestigious magazines such as Vogue (in various countries), Schön!, Numéro, Allure, W Magazine, Teen Vogue, Porter, and many others.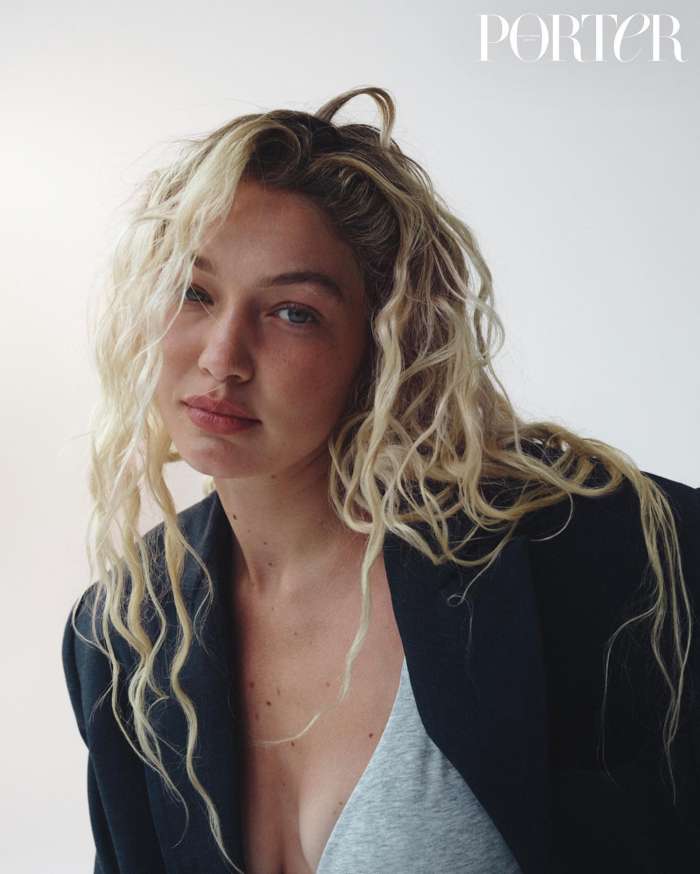 As her career continued to soar, she secured collaborations with iconic brands like Versace, Penshoppe, Balmain, Topshop, Max Mara, and Stuart Weitzman. Gigi also became a global brand ambassador for Tommy Hilfiger, co-designing a capsule collection called Gigi by Tommy Hilfiger.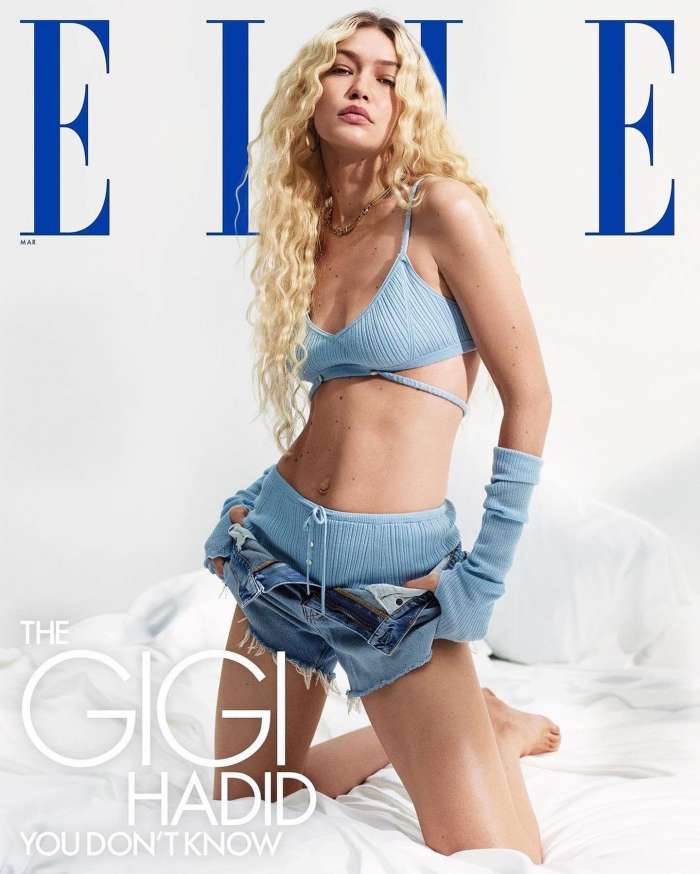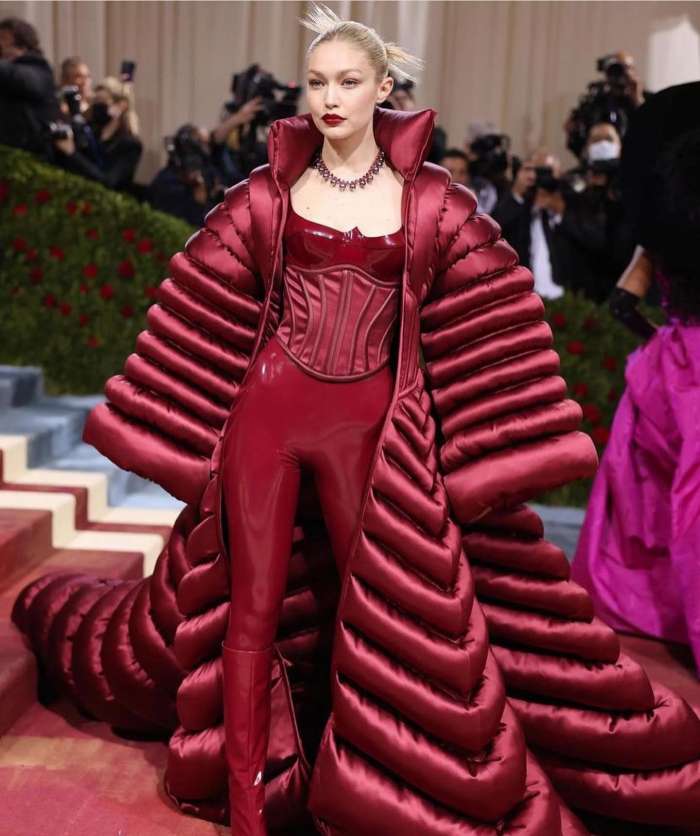 In the realm of activism, Gigi Hadid has been involved in various philanthropic endeavors, such as raising funds for Global Lyme Alliance through MasterChef and supporting causes like Children in Need's T-shirt project. She has also worked closely with UNICEF and played in charity tennis matches for organizations like Feeding America. Gigi has shown her support for the Black Lives Matter movement and made donations to relevant organizations.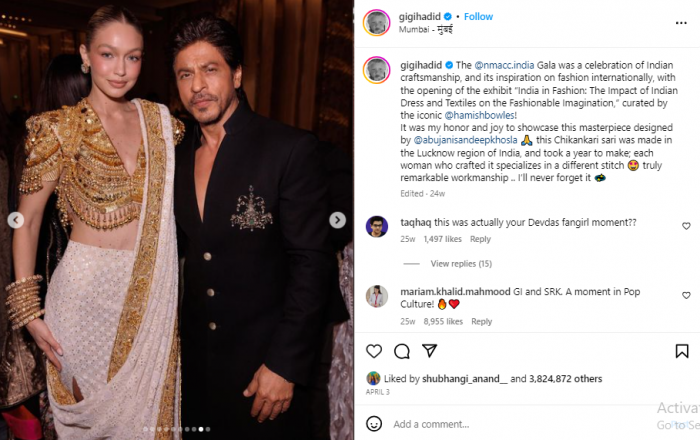 When she visited India for the NMACC event she was wearing Lucknowavi Chicken Saari with Paro attire from the movie "DEVDAS". And her Instagram post and caption with Superstar Shah Rukh Khan were proof of how much she respects their culture and traditions.
| | |
| --- | --- |
| Profession | Model |
| Present Year | 2023 |
| Net Worth | $10 Million |
| Source of Income | Model |
| Movies | Virgin Eyes, Those Wrecked by Success |
| TV Shows | MasterChef |
| Advertisement | Not Available |
| Awards | Teen Choice Awards, Choice Model 2021, Third Annual Fashion Los Angeles Awards Best Design Debut 2017 |
Gigi Hadid Physical Stats
Gigi Hadid possesses a figure that's nothing short of extraordinary, boasting measurements of 34-25-34 inches. Her sleek physique makes her a natural stunner in bikini shoots.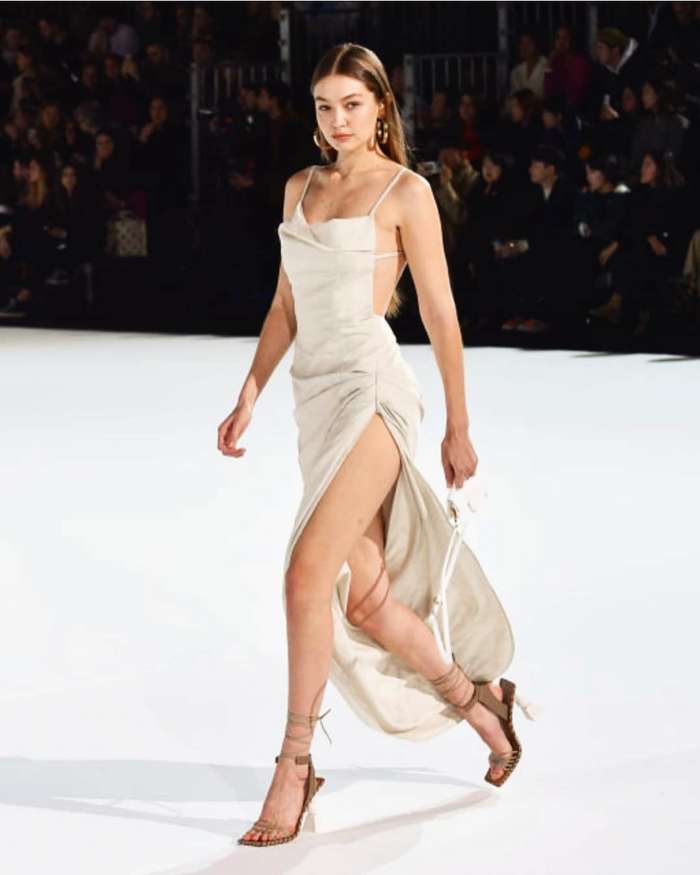 Beyond her impressive figure, Gigi's oval face is a captivating masterpiece, graced with chiseled features and entrancing blue-green eyes. Her radiant blonde locks, which she's known to dye in darker shades, beautifully frame her face.
Height
178 Centimeters
5 Feet 10 Inches
70.08 Inches
1.78 Meters
Weight
119 lbs.
53.98 kg.
Body Measurements
35-25-35
Shoe Size
8UK
Eye Color
Hazel
Hair Color
Blonde
Birth Mark
Birthmarks and moles scattered across her torso
Tattoo
Massive dragon tattoo covering her upper-thigh
Frequently Asked Questions about Gigi Hadid:
1. Who is Gigi Hadid?
Ans. Gigi Hadid is Model.
2. How old is Gigi Hadid now?
Ans. As of Oct 2023, Gigi Hadid's age is 28 years.
3. Height & weight of Gigi Hadid?
Ans. Gigi Hadid's height is approximately 178 cm. and her weight is approx 119 pounds.
4. What is Gigi Hadid is famous for?
Ans. Model.
5. Who is Gigi Hadid's boyfriend?
Ans. Gigi Hadid's boyfriend's name is Zayn Malik.