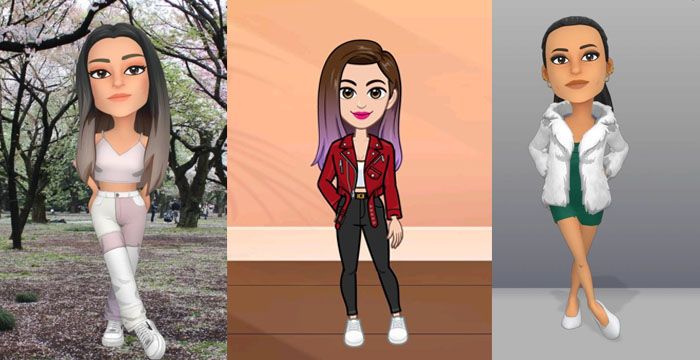 For an outfit idea to show off your Bitmoji skills? Check out our latest collection of these 10 outfits that will have you looking like a pro!
1. Miniskirt With Collared Shirt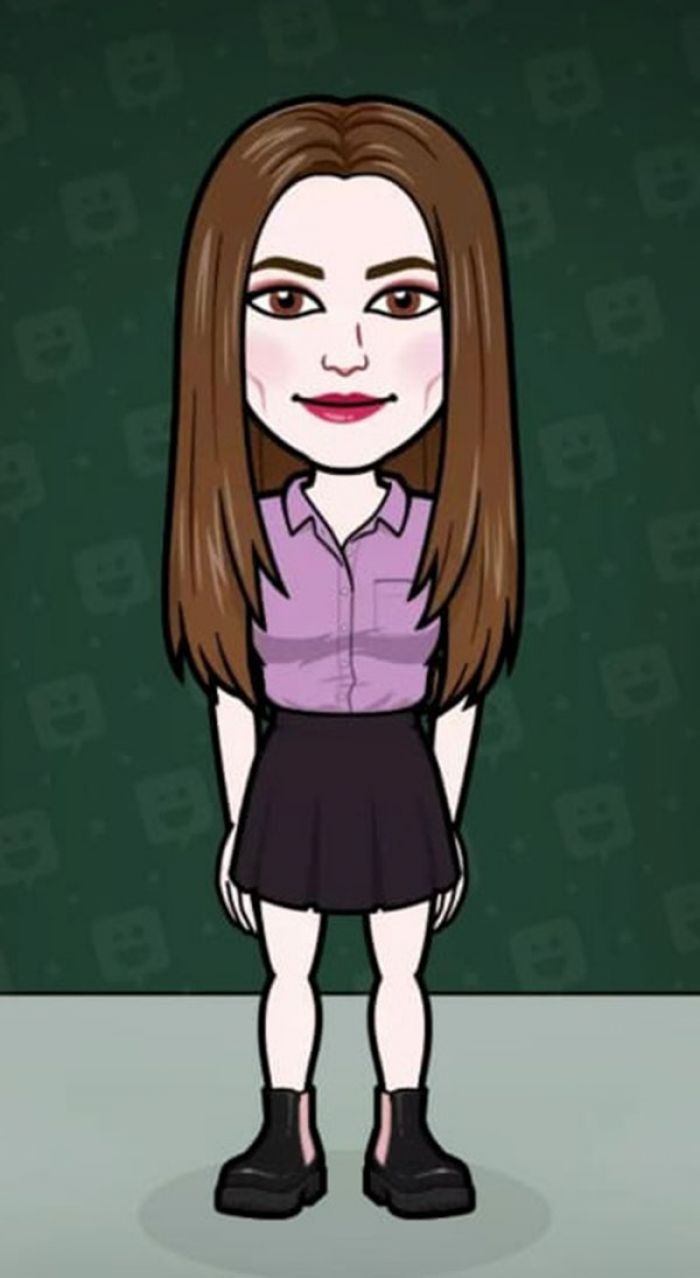 Looking for an outfit that showcases both your curves and fashion sense? Take a look at this mini skirt paired with a collared shirt bitmoji outfit! It's great for going out to dine, hanging out with friends, or doing your daily routine. Opt for comfortable clothing that accentuates your curves while providing ease. A mini skirt is an excellent option for this purpose. Add a layer of warmth and style with a collared shirt. To complete the look, consider simple accessories like flats or sandals. These elements will elevate the overall outfit, giving it a polished appearance compared to wearing sneakers alone. Try different accessories to find your style!
2. The Work-Out Zone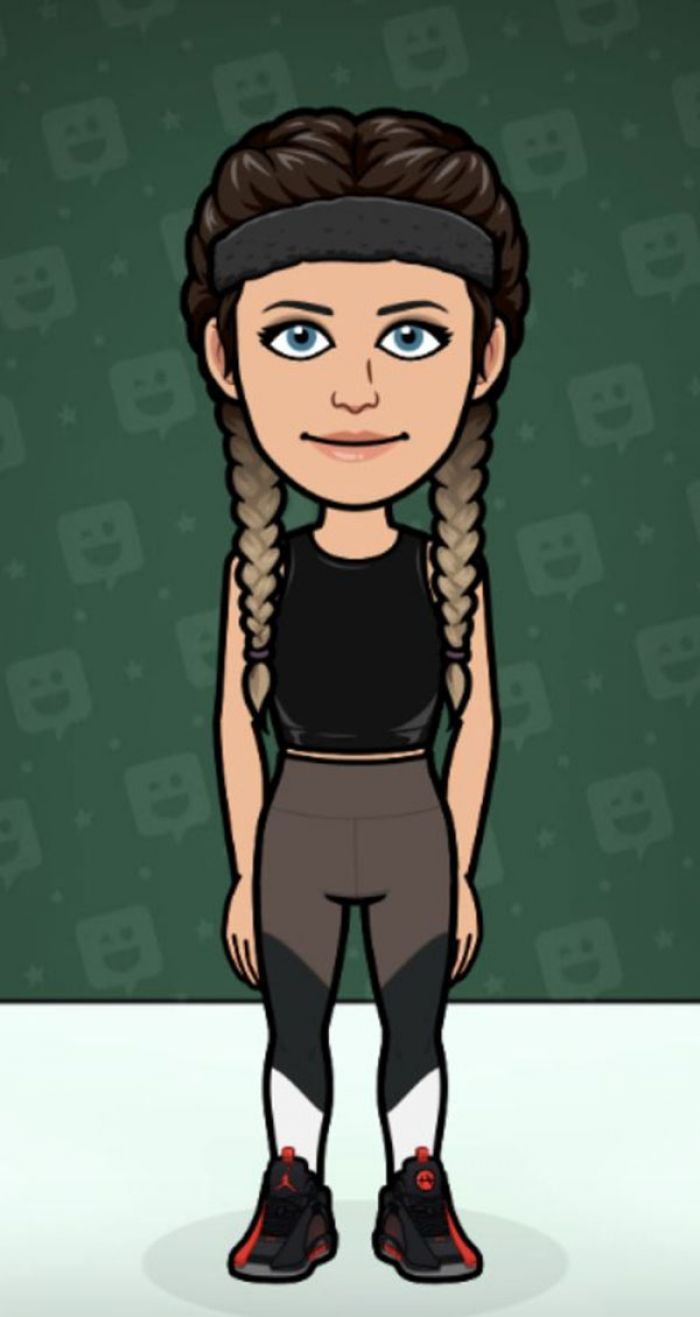 If you're hitting the gym or striving to stay fit, you need the perfect workout outfit to boost your performance. Here are some Work-Out Zone bitmoji outfit ideas to kickstart your fitness journey:
Opt for sweatpants and a comfortable shirt: Embrace the comfort of loose-fitting sweatpants while you work up a sweat. Wear them with a loose-fitting tee and you'll have more stamina for your workout.
Consider a sports bra and workout shirt: Since workout clothes can get sweaty and dirty, it's essential to have clean attire for after your session. Bring along a sports bra and workout shirt to change into post-workout and keep yourself fresh and dry.
Put on some reflective gear and your running shoes: Running is a fantastic physical activity for promoting general wellness. If you're just getting into running or haven't gone for a run in a while, it's important to make an investment in good equipment. Bring along supportive running shoes and reflective clothing like sunglasses, especially if your run may extend into the evening. These accessories will keep you safe and motivated while you conquer your fitness goals!
3. The Comfy-Jeans Look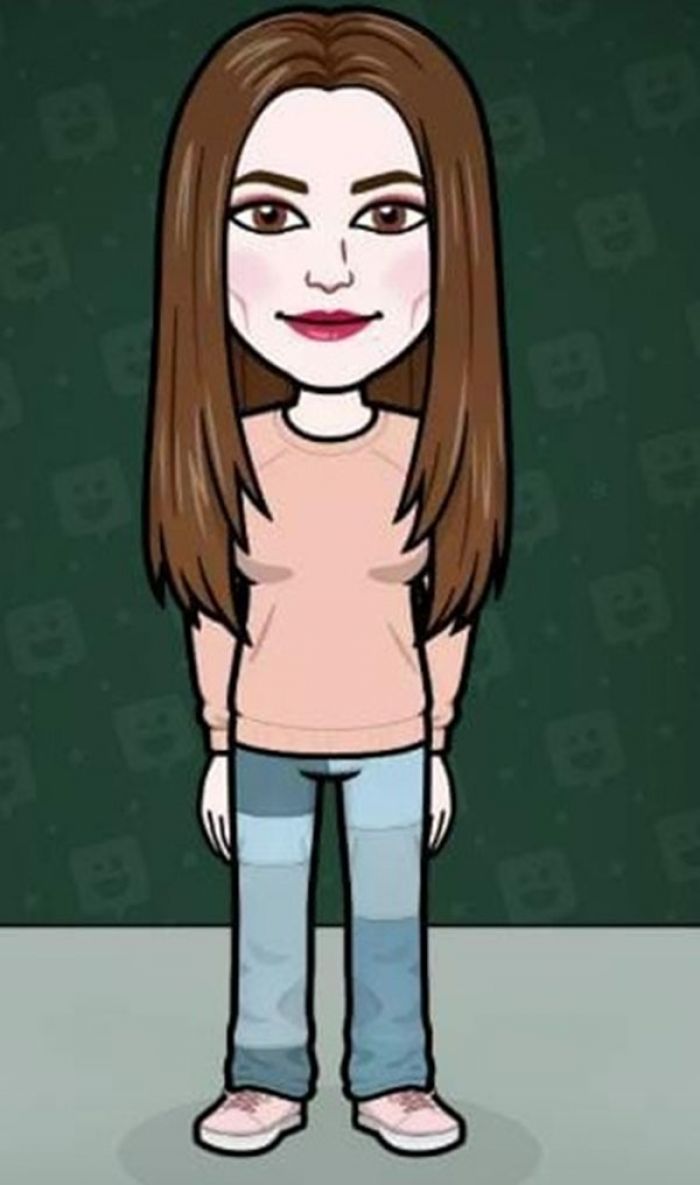 Looking to add some spice to your bitmoji outfit but unsure where to begin? Look no further! Check out these comfortable-jeans look ideas that are sure to elevate your style. There's a style for everyone—casual or chic. Start by donning a basic shirt and jeans combination, then accessorize to add extra flair. For a casual yet trendy look, pair a fitted shirt with ripped jeans. If you're aiming for an edgier appearance, opt for a flared shirt with tailored skinny jeans. And for those feeling more relaxed, a t-shirt and shorts combination is a great choice. Regardless of your personal style, rest assured, there's an outfit option that perfectly suits your taste and preferences!
4. Yellow Tank Top with Matching Bottoms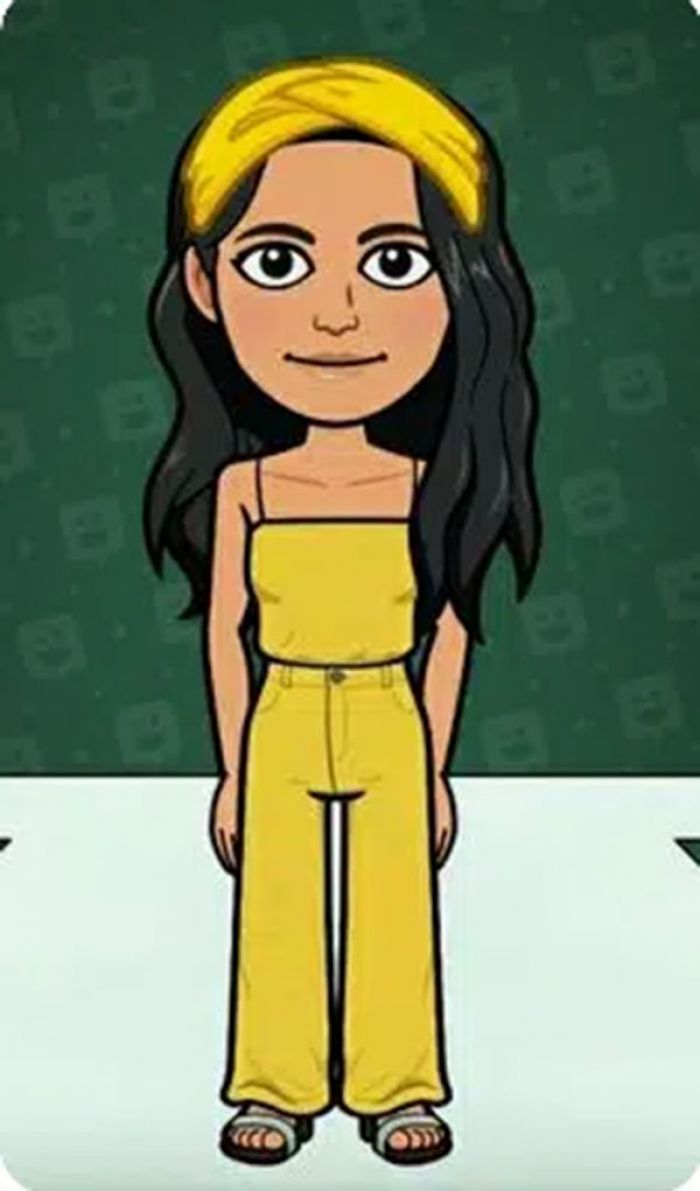 For a bitmoji outfit idea featuring a yellow tank top and matching bottoms, the aforementioned ensemble is perfect for any summer occasion! It's suitable for the beach, picnics, and even pool parties. To create this look, put on the yellow tank top and pair it with cute shorts or jeans. For added style, accessorize with a matching headband or sunglasses. This outfit is ideal for spending summer days outdoors, providing both comfort and a cool vibe whether you're at the beach or the park!
5. Home Wear Outfit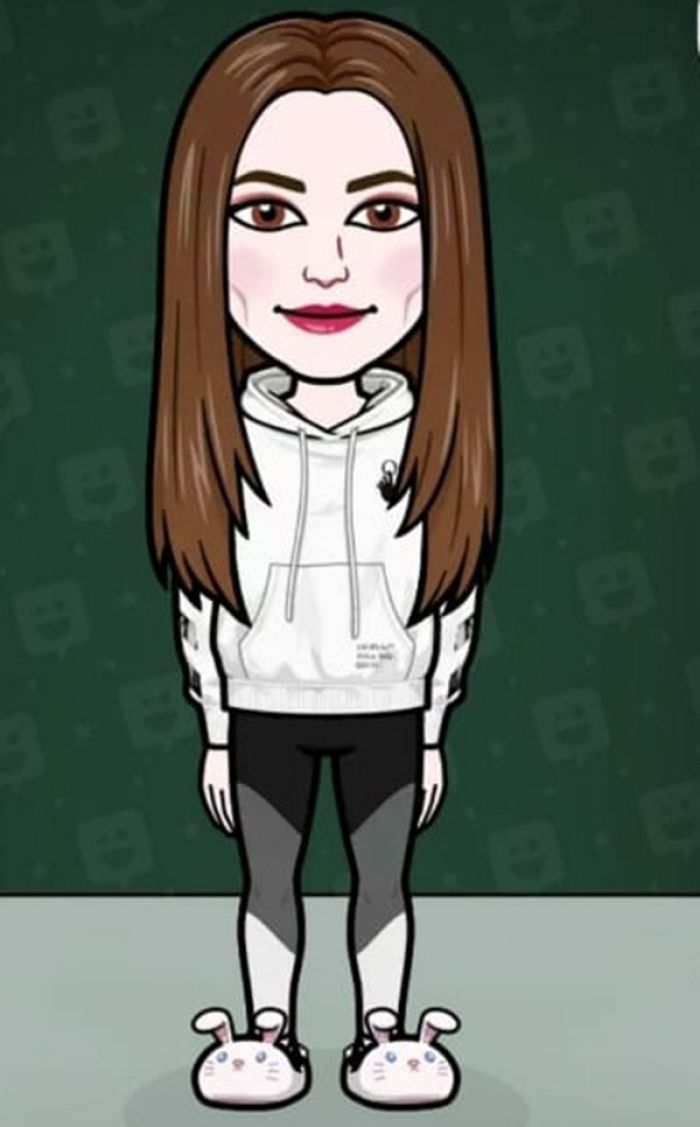 Get inspired with Home Wear bitmoji outfit ideas! These outfits are perfect for party prep or comfort. Embrace the traditional fall colors of browns and yellows for a warm and cozy look. Opt for earth tones like brown, tan, and gray if you prefer a more casual appearance. To add a touch of glamour, explore shades of purple and blue. When it comes to accessories, choose items that complement your outfit and match the selected colors. A scarf or a hat can be the perfect finishing touch. Mix and match sets to create your own unique design!
6. Floral Shirt Over A Sleeveless Top With Shorts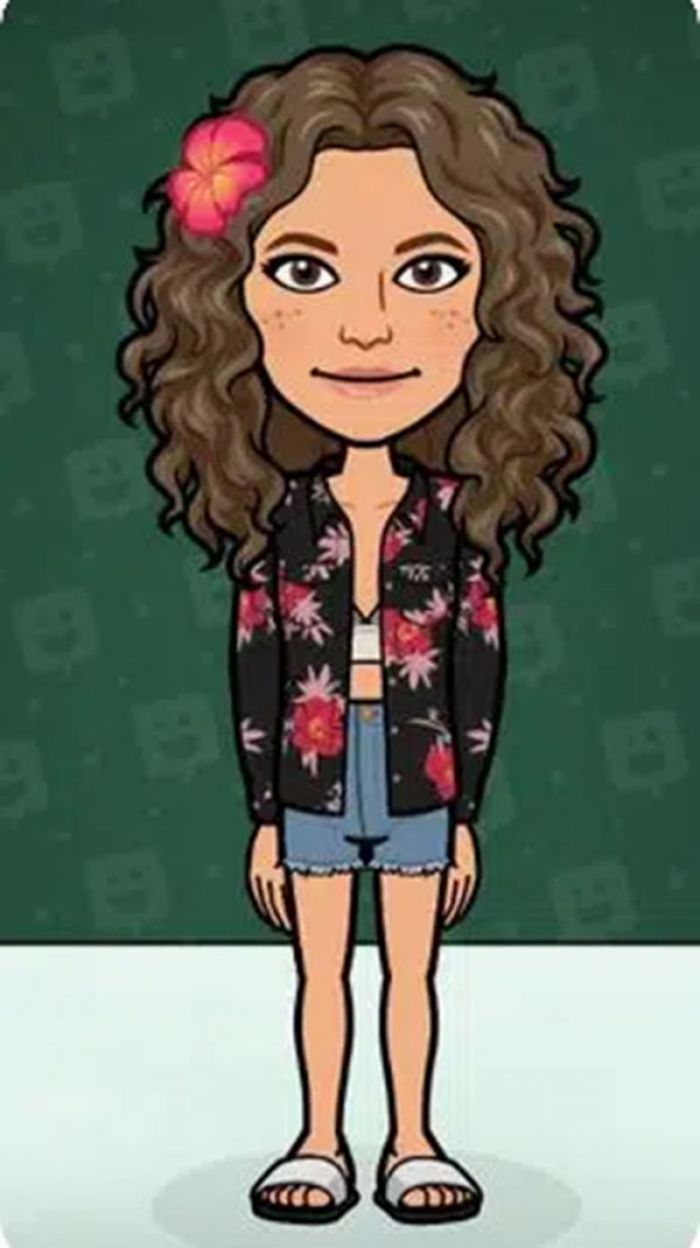 Calling all the wavy-haired girls out there! This outfit is designed to celebrate your beautiful hair and add a funky touch to your overall look. It features a combination of a floral black shirt layered over a sleeveless crop top, paired with denim shorts and slippers, creating a classic beach-inspired ensemble.
To complement this outfit, opt for a simple yet stylish hairstyle. Enhance your beachy waves with the addition of a flower clip as a charming accessory. This hairstyle effortlessly complements the overall vibe of the outfit, giving you a chic and relaxed appearance.
7. Black Leather Jacket Over A Tank Top With High Waisted Jeans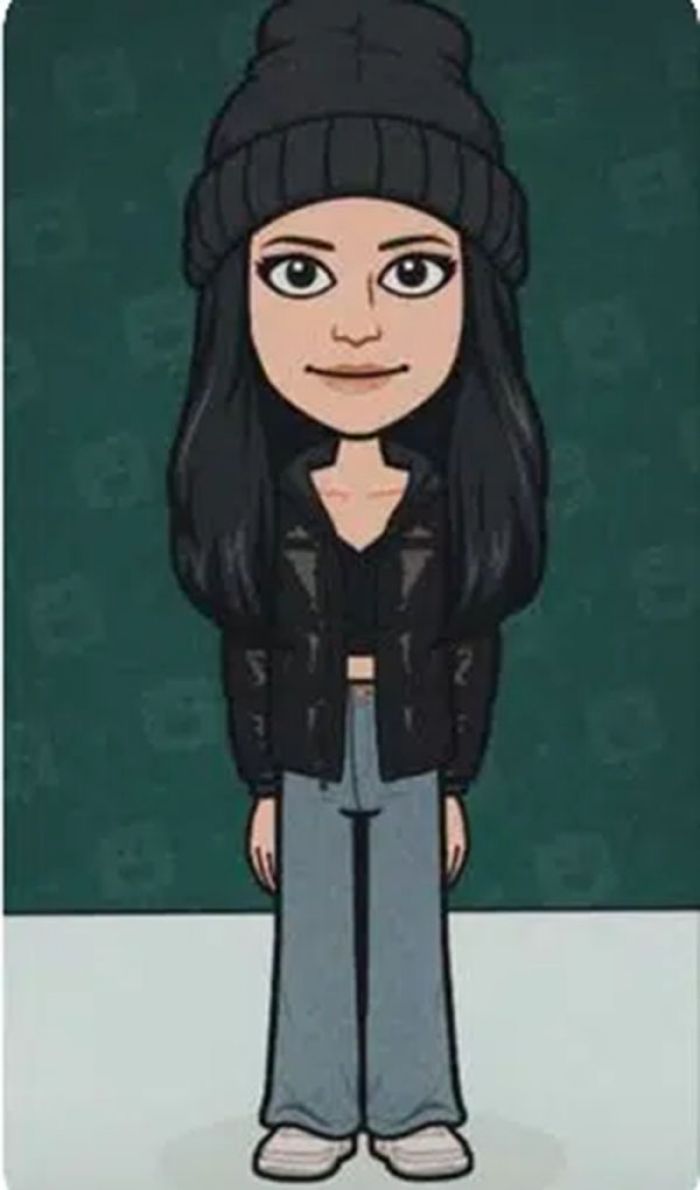 This outfit will turn your avatar into a showstopper, setting it apart from other bitmojis. It exudes emo girl vibes, featuring a black leather jacket layered over a matching tank top, accompanied by high-waisted jeans and white shoes.
To add a touch of edginess, accessorize with a black beanie and straight hair. These elements elevate the entire look, creating a distinctive and stylish appearance.
8. White Printed Top Paired With Two-Toned Pants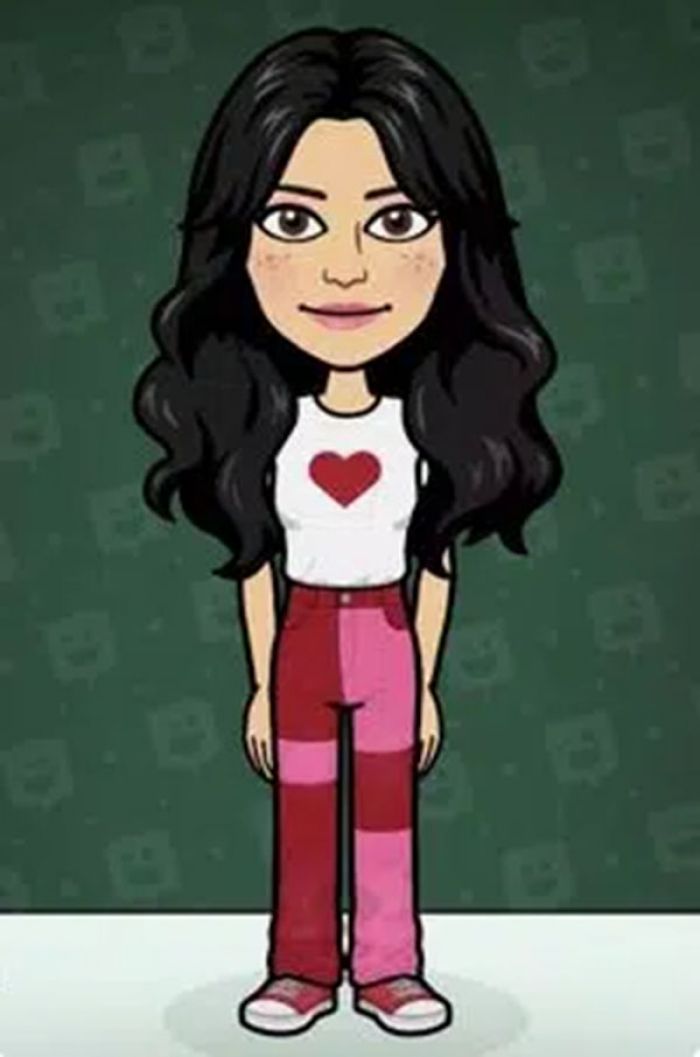 This valentine's outfit adds an enchanting touch to the entire look, making it absolutely adorable. Your avatar will be at its best with a heart-printed tank top paired with two-toned pants, creating the ultimate fit. The pink-red color combination, along with matching shoes, gives an elegant and effortless appearance.
For the perfect hairstyle, go for wavy hair with curtain bangs. It's a go-to choice that perfectly complements the outfit, without any complications. Your avatar will surely be ready to charm and delight!
9. Leather Jacket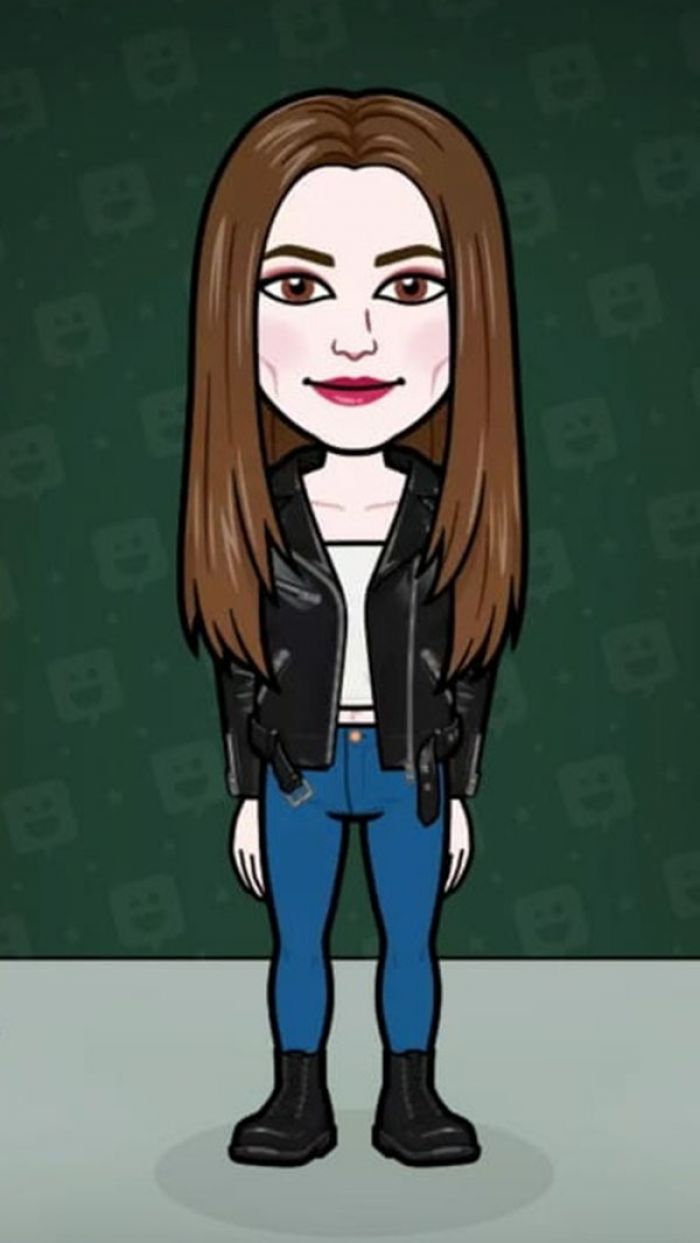 Try a bitmoji outfit idea that sets you apart from the crowd? Look no further! Explore our collection of the finest Leather Jacket bitmoji outfits. Whether you aim for a tough-girl vibe or want to showcase your impeccable fashion sense, these outfits are guaranteed to make a statement. From bomber jackets to leather miniskirts, we've curated a selection that covers all your style needs. Whether you're prepping for a night out or simply seeking warmth on a chilly day, check out our top picks and get ready to showcase your unique bitmoji style!
10. The All-Black Look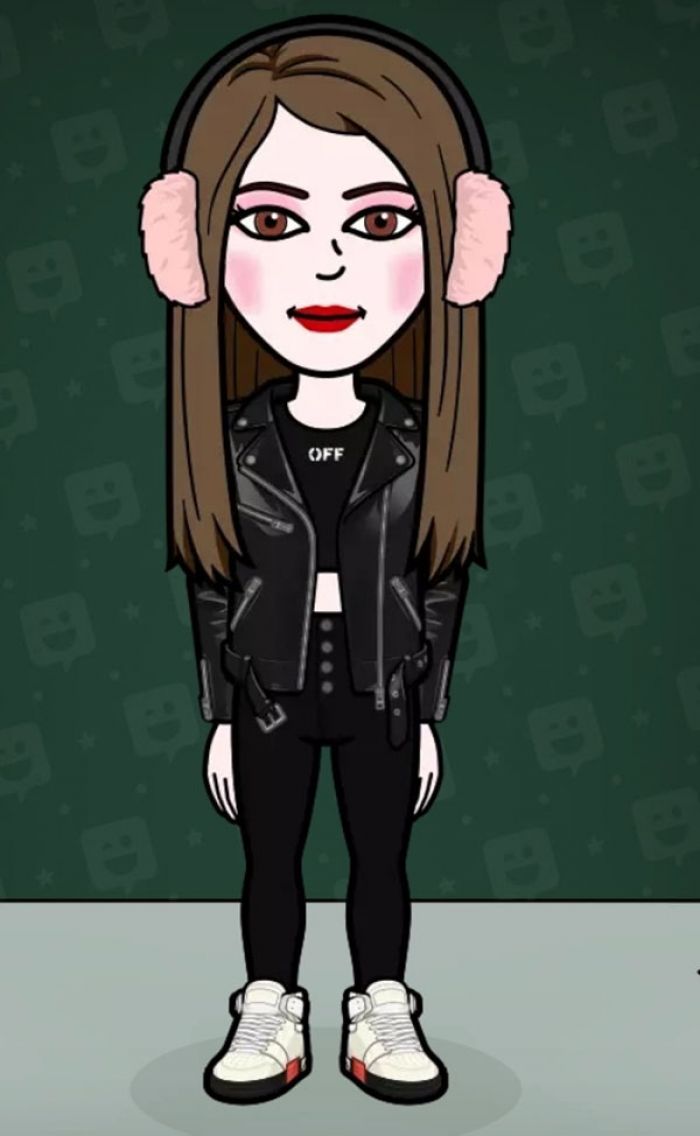 Here's a suggestion: try donning a black jacket, black tee, and black bottoms! This ensemble not only keeps you warm but also exudes a dapper look. It's a versatile choice suitable for any occasion, easily dressed up or down. For a more conservative appearance, opt for the black jacket and trousers combo instead of the shirt and bottoms. If you're feeling more fashion-forward, experiment with the jacket by pairing it with high-waisted jeans and platform shoes. No matter which style you choose, this bitmoji outfit is bound to catch everyone's attention!