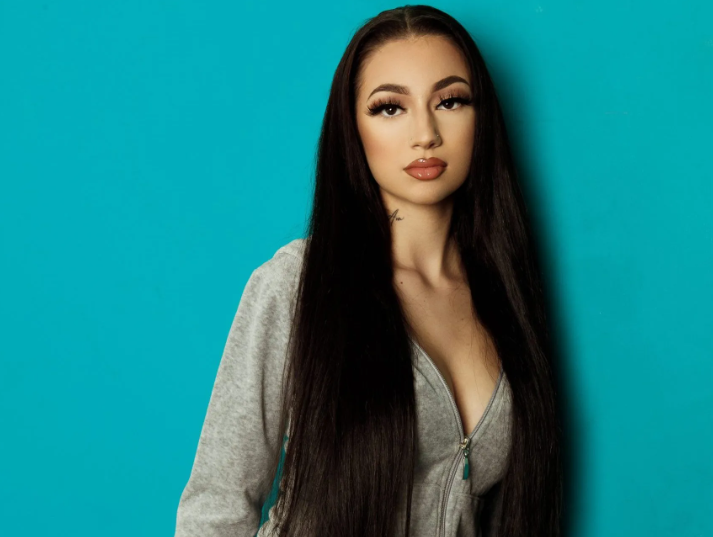 Bhad Bhabie
Rapper, Songwriter, and Online Celebrity
Birth Place
Boynton Beach, Florida, United States
Danielle Bregoli, known by her stage name Bhad Bhabie, is an American rapper, songwriter, and social media personality. She was born on March 26, 2003, in Boynton Beach, Florida, USA.
Bhad Bhabie Personal Details
Born in Boynton Beach, Florida, on March 26, 2003, Bhad Bhabie is a multifaceted American artist whose real name is Danielle Peskowitz Bregoli. She has drawn notice for both her controversial journey to popularity and her unquestionable talent. She made an enduring impression on the music and entertainment industries at the young age of 20.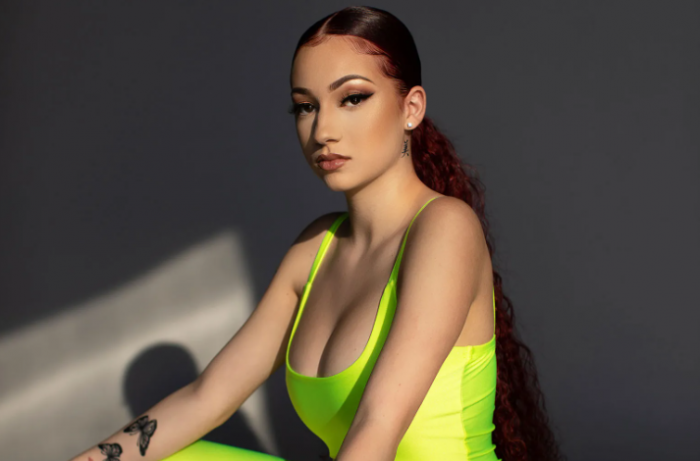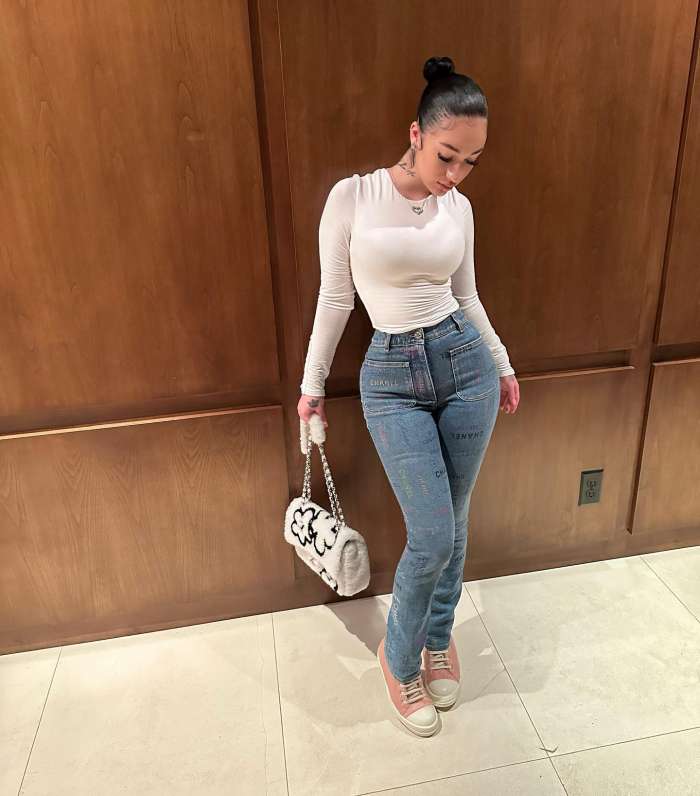 Bhad Bhabie Onlyfans
So from a mediocre rapper to making over $1 million on her first video. This is how it all started. She was invited by Dr. Phil show where Bregoli made a somewhat unusual entrance into the public eye. She first used the catchphrase "Cash me ousside, how 'bout dah?" during a September 2016 appearance on the Dr. Phil show. This sentence, spoken with an unusual accent and attitude, went viral online and propelled her to fame. Despite her fame's unconventional origins, Bhad Bhabie has established herself as an immense competitor in the entertainment industry.
So Bhad Bhabie and her mother were invited to a Dr. Phil show On September 14, 2016, for the hot topic at that time "I Want to Give Up My Car-Stealing, Knife-Wielding, Twerking 13-Year-Old Daughter Who Tried to Frame Me for a Crime." They were invited to the show to see what Bhad had to say about all these allegations, but things went wrong and the audience started taunting her about her behavior. Later she replied to the audience "Catch me outside, how about that?" but because of her accent people think that she said "Cash me ousside, how bout dah", which became a meme, and Bregoli became known as the "'Cash Me Outside Girl"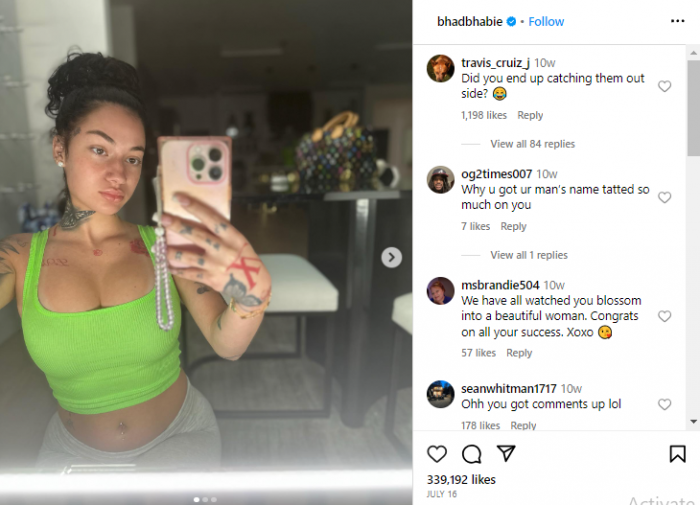 After that, a series of controversial events started happening. Her catchphrase ("Cash Me Outside"), which DJ Suede The Remix God recorded, debuted on the Billboard Hot 100, Streaming Songs, and Hot R&B/Hip-Hop Songs charts in its issue from March 4, 2017. A number of dance videos were posted on YouTube as a result of the music. Which got sued by Bhad and her mother for using their Catchphrase without their consent.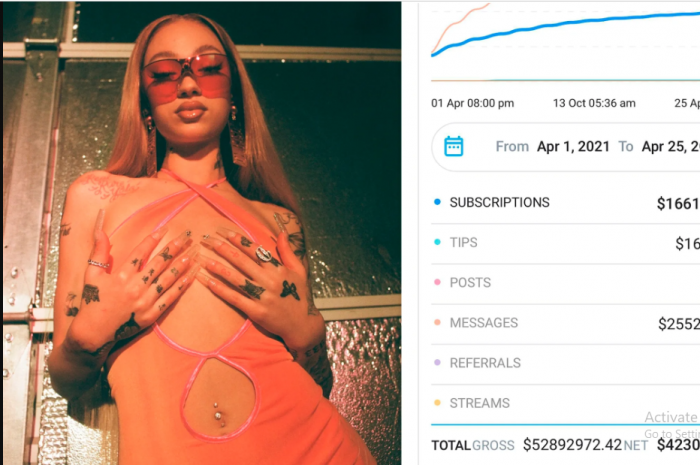 On her 18th birthday, she made a new onlyfan account and you wouldn't believe within 6 hours she already had over $1 million subscribers. And then made $42 Million in one year on Onlyfans.
| | |
| --- | --- |
| Full Name | Bhad Bhabie |
| Gender | Female |
| Nick Name | Danielle Peskowitz Bregoli |
| Date of Birth | 26 March 2003 |
| Place of Birth | Boynton Beach, Florida, United States |
| Hometown | Boynton Beach, Florida, United States |
| Marital Status | Single |
| Affair/Relationship | Yung Bans |
| Spouse | Not Available |
| Children | Not Available |
| Zodiac SIgn | Aries |
| Religion | Half Ashkenazi Jewish and Half Italian |
| Birth City | Boynton Beach, Florida, United States |
| Birth State | Florida |
| Birth Country | United States |
| Nationality | American |
Bhad Bhabie Family Details
The history of Bhad Bhabie's family adds another level of complication to her life story. Her parents, Barbara Ann Bregoli and Ira Peskowitz, were barely together for a year before she was born, hence their relationship was characterized by brevity. Bhad Bhabie was only a baby when the couple finally divorced.
Her family's ethnicity is a mix of Italian and Ashkenazi Jewish descent from her mother's side which contributes to her multicultural background. Her mother raised her primarily in a Catholic home, and she is still estranged from her father, a deputy with the Palm Beach County Sheriff's Office. Her life and career have been forever changed as a result of this estrangement and her upbringing in a home with only one parent.
| | |
| --- | --- |
| Father Name | Barbara Ann Bregoli |
| Mother Name | Ira Peskowitz |
| Brother Name | Not Available |
| Sister Name | Not Available |
| Husband | Not Available |
| Children | Not Available |
Bhad Bhabie Educational Qualifications
Bhad Bhabie never mentioned anything about her studies or educational background. It seems that she may not have taken the conventional educational route on her extraordinary path to stardom at a young age. Her quick ascent to popularity and subsequent obligations in the entertainment industry may have interfered with her academic goals.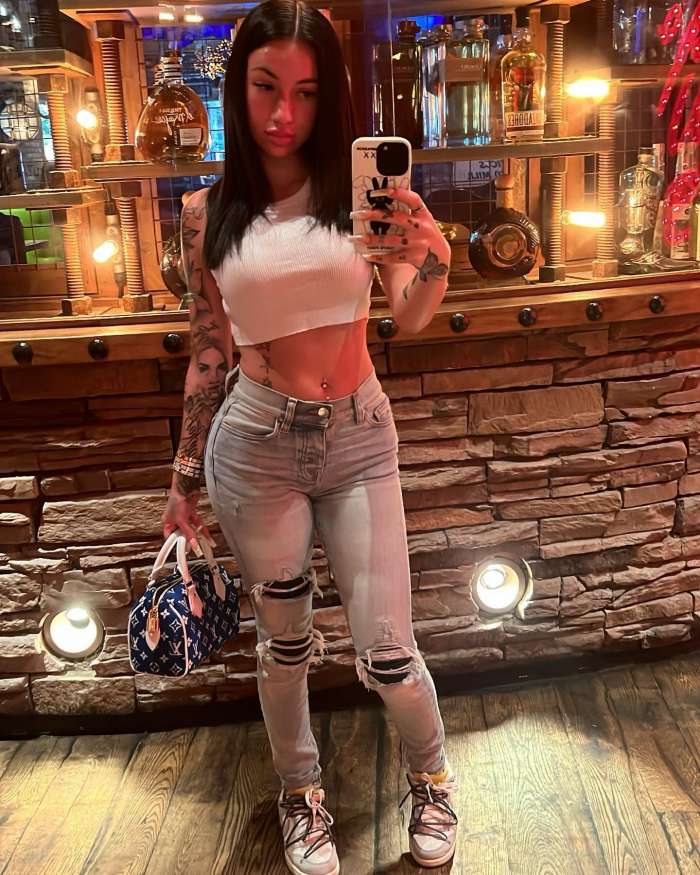 | | |
| --- | --- |
| School | Private High School |
| College | Local University |
| Educational Qualification | Graduate |
Bhad Bhabie Profession Details
Bhad Bhabie's professional journey is proof of her adaptability and talent. She made history in 2017 by becoming the youngest female rapper ever to chart on the Billboard Hot 100 with her debut single, "These Heaux." This achievement catapulted her into the music industry's limelight. Subsequently, she signed a recording contract with Atlantic Records, a pivotal moment in her career that opened doors to numerous opportunities.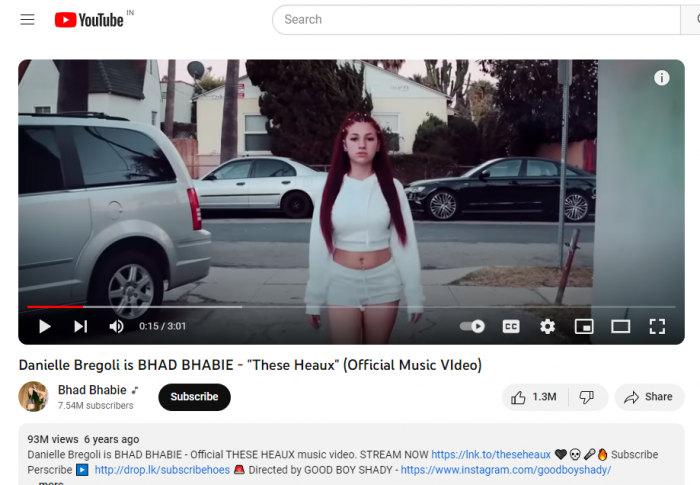 Watch her full song on - www.youtube.com/watch?v=-ioilEr3Apw&ab_channel=BhadBhabie
Beyond her music career, Bhad Bhabie ventured into reality television, launched her cosmetics brand, embarked on successful tours, and delved into entrepreneurship. Her debut mixtape, titled "15," was released in September 2018. The mixtape featured the hit single "Hi Bich," which also found a place on the Billboard Hot 100 chart.
Her ability to switch between music and business endeavors with ease demonstrates her versatility and tenacity to succeed in a cutthroat field. Because of her business energy, Bhad Bhabie has developed a brand that goes well beyond her first viral success.
| | |
| --- | --- |
| Profession | Rapper, Songwriter, and Online Celebrity |
| Present Year | 2023 |
| Net Worth | $25 Million |
| Source of Income | Rapping and Business |
| Movies | Bringing Up Bhabie |
| TV Shows | Dr. Phil |
| Advertisement | Not Available |
| Awards | Billboard Music Award Top Rap Female Artist 2018 (Nominated) |
Bhad Bhabie Physical Stats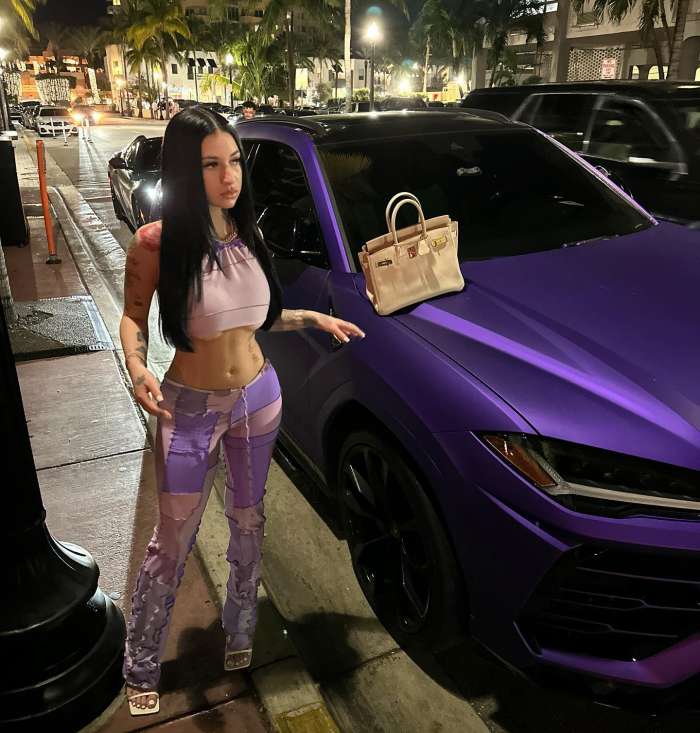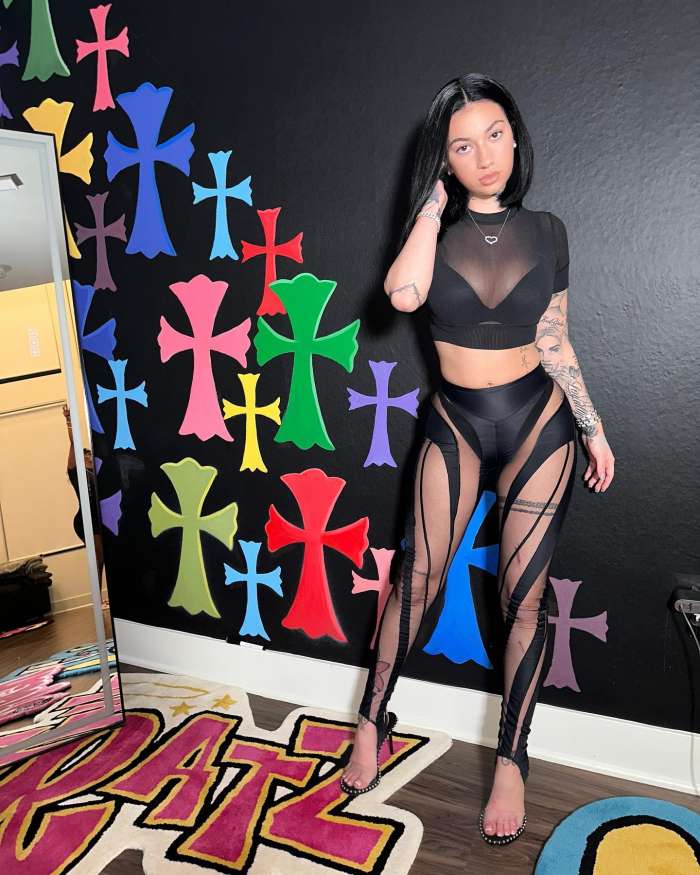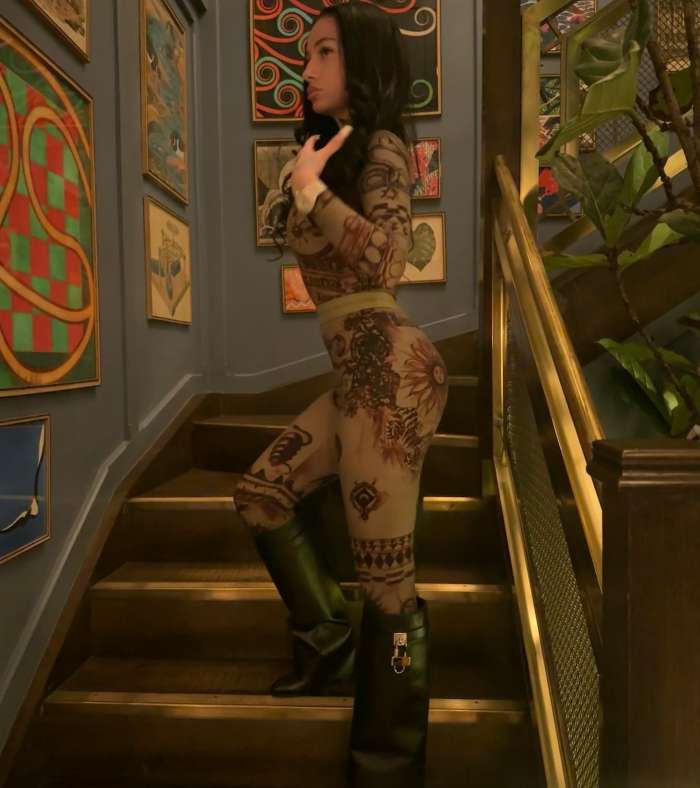 Height
157 Centimeters
5 Feet 1 Inches
61.81 Inches
1.57 Meters
Weight
110 lbs.
49.90 kg.
Body Measurements
36-34-40.
Shoe Size
6UK
Eye Color
Dark brown
Hair Color
Dark brown
Birth Mark
Not Available
Tattoo
A lot of tattoos on her legs, hands and upper body