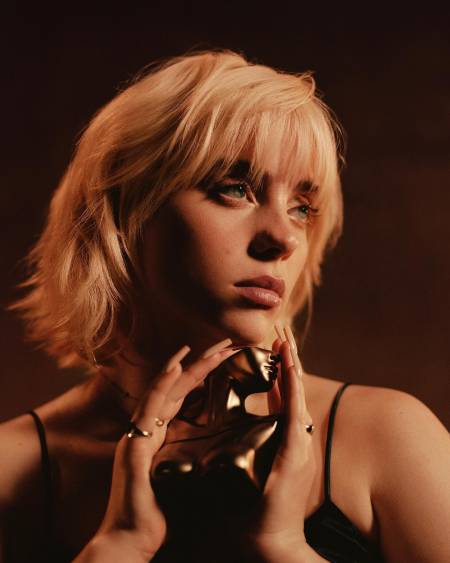 Billie Eilish
Singer, Songwriter
Birth Date
18 December 2001
Birth Place
Los Angeles, California, US
Billie Eilish Pirate Baird O'Connell, born on December 18, 2001, in Los Angeles, California, is an American singer-songwriter who has taken the music world by storm.
Billie Eilish Personal Details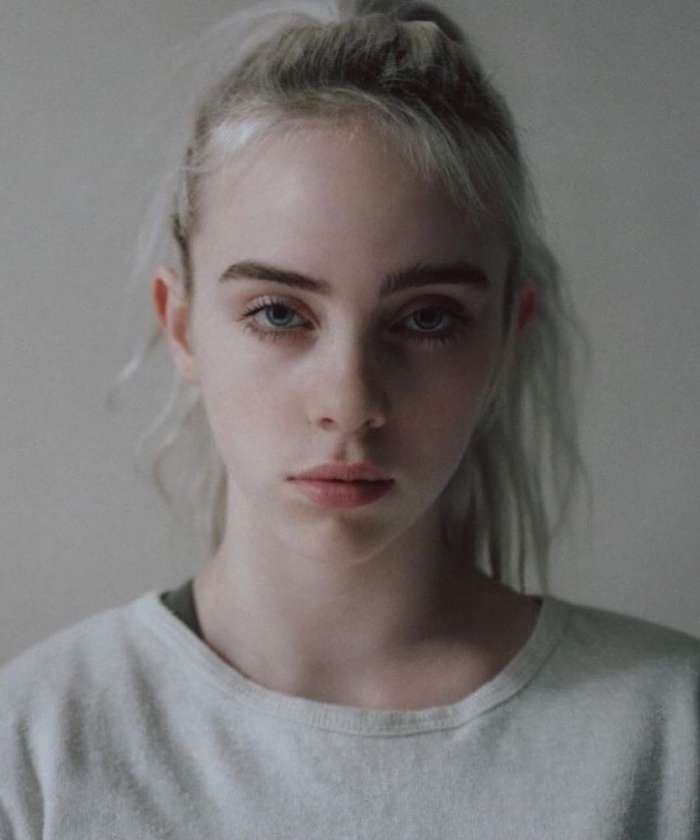 Billie Eilish's full name is Billie Eilish Pirate Baird O'Connell. Her middle name, "Pirate," is a unique and memorable addition that adds to her distinctive persona. She was born on 18 December 2001. and she is well known for her Singing and Songwriting.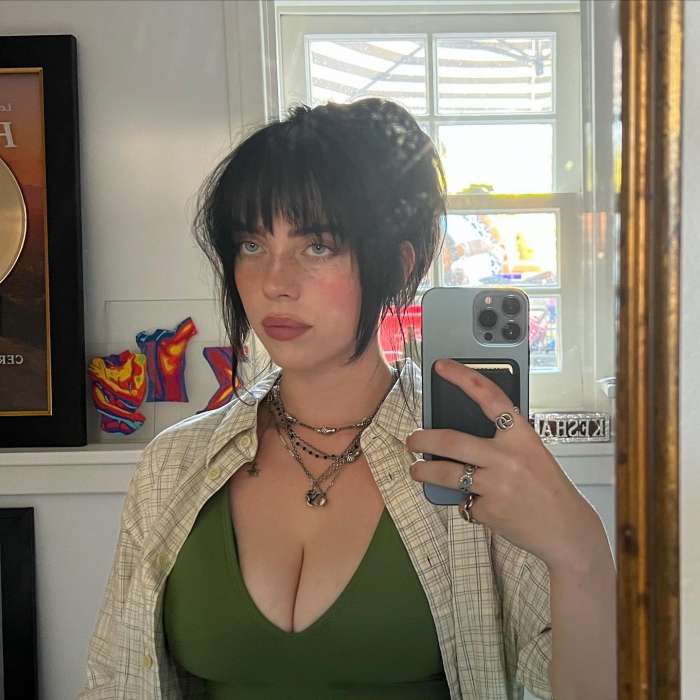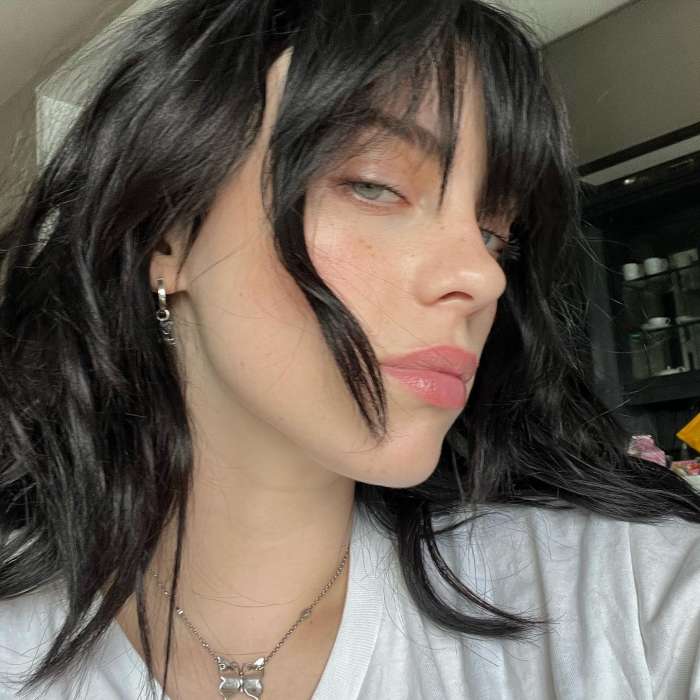 Billie possesses a range of artistic abilities. She is known for her skills in drawing and painting, which provide additional outlets for her creativity beyond music. She is also an Animal Lover.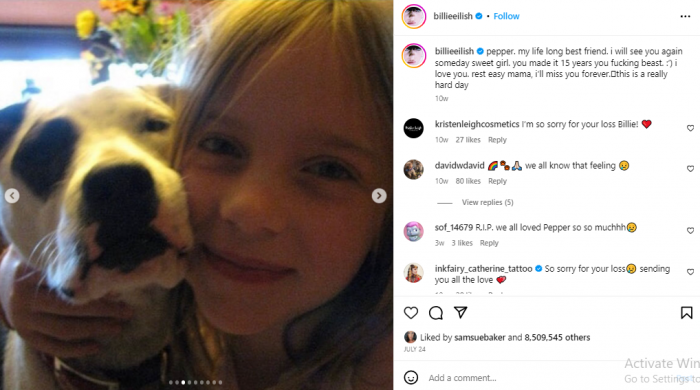 Billie Eilish has several tattoos, each with personal significance. Among her inkings, one of the most notable is the spider tattoo on her neck, which is inspired by her song "Bury a Friend." Her tattoos often reflect her life experiences and creative journey.
Billie also mentioned that she used to live with her parents in Highland Park, Los Angeles until 2019, but then she moved out. She also used to share a bed with her parents in he childhood. Life was not as easy as it seemed at the age of 11 she was diagnosed with Tourette syndrome and Synesthesia, and all this time she went through depression.
| | |
| --- | --- |
| Full Name | Billie Eilish |
| Gender | Female |
| Nick Name | Billie Eilish Pirate Baird O'Connell |
| Date of Birth | 18 December 2001 |
| Place of Birth | Los Angeles, California, US |
| Hometown | Highland Park California, US |
| Marital Status | Single |
| Affair/Relationship | Not Available |
| Spouse | Not Available |
| Children | Not Available |
| Zodiac SIgn | Sagittarius |
| Religion | Christian |
| Birth City | Los Angeles, California, US |
| Birth State | California |
| Birth Country | United States |
| Nationality | American |
Billie Eilish Family Details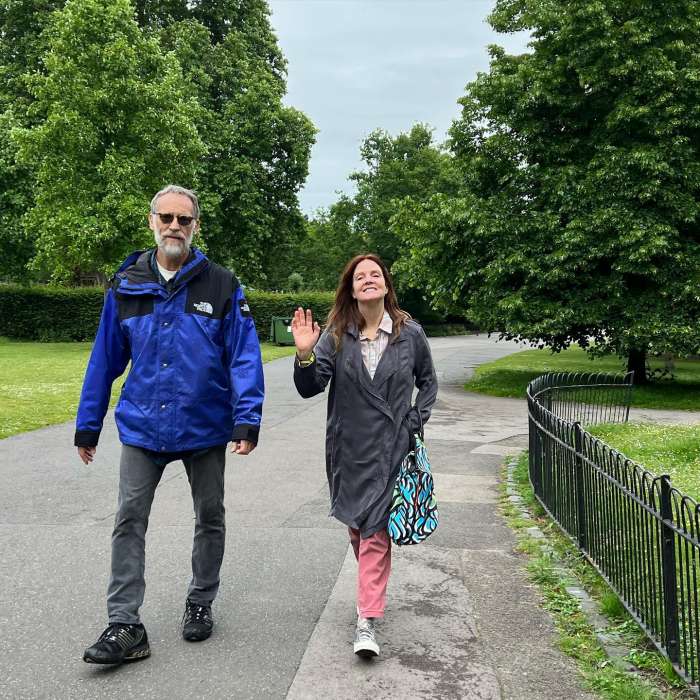 Billie's parents are Maggie Baird and Patrick O'Connell, both of whom have careers in the entertainment industry. They are accomplished actors and musicians in their own right. Maggie Baird has acted in various television shows and films, while Patrick O'Connell has worked as an actor and also served as a part-time actor's teacher.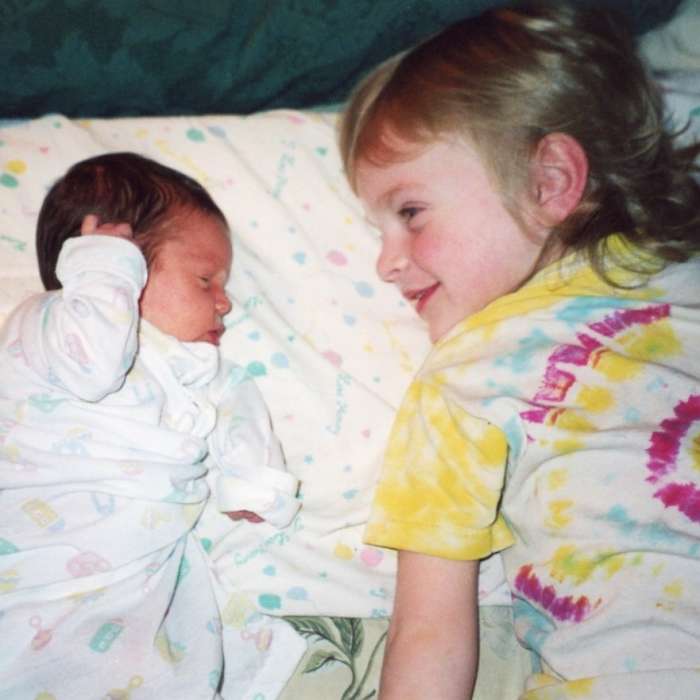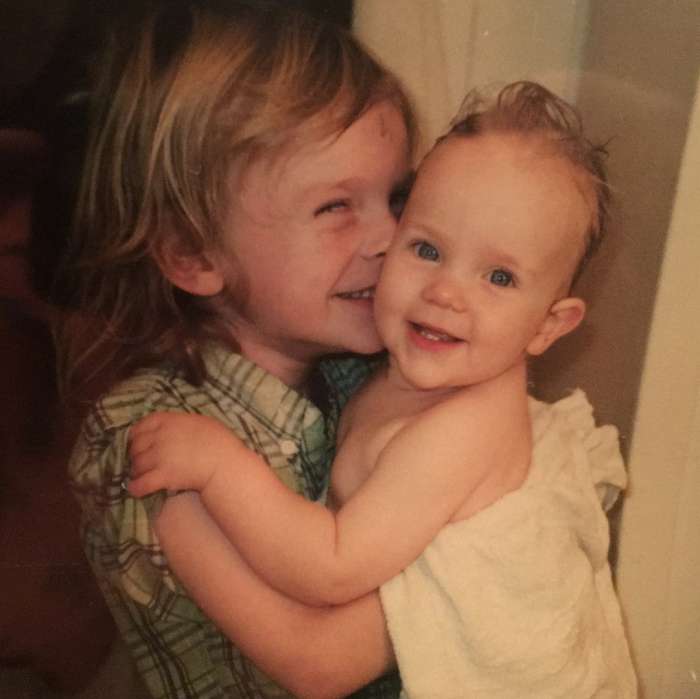 Billie Eilish has one sibling, an older brother named Finneas O'Connell, who is also a talented musician and songwriter. The sibling duo's close bond has been integral to Billie's music career. Finneas is not only her brother but also her creative collaborator.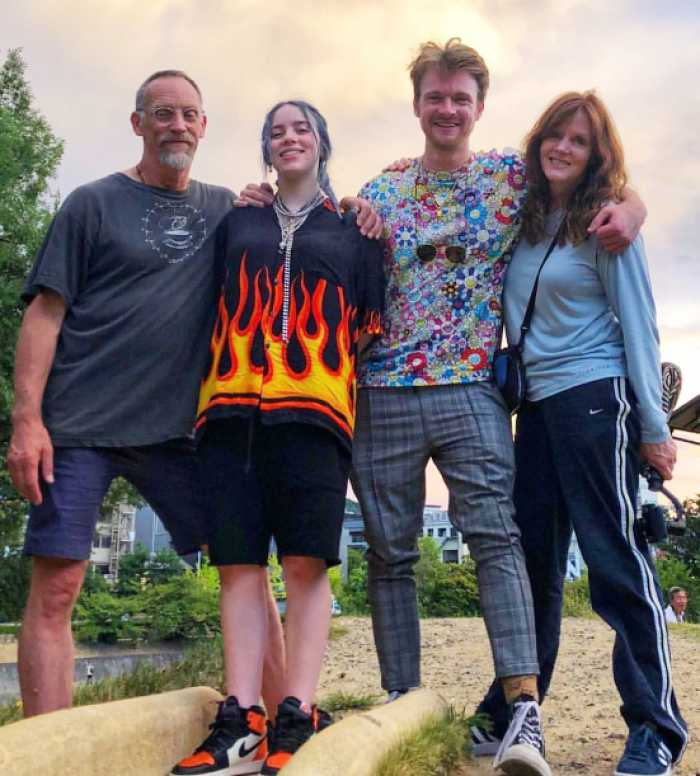 | | |
| --- | --- |
| Father Name | Patrick O'Connell |
| Mother Name | Maggie Baird |
| Brother Name | Finneas O'Connell |
| Sister Name | Not Available |
| Husband | Not Available |
| Children | Not Available |
Billie Eilish Educational Qualifications
Billie attended homeschooling during her elementary and adolescent years. Her parents, Maggie Baird and Patrick O'Connell made this choice because they wanted to give Billie and her brother, Finneas O'Connell, a flexible and supportive atmosphere in which to explore their artistic passions.
Billie was able to devote a lot of time to her developing music career as a result of homeschooling. Early on, her ability was discovered and nurtured by her parents, who both have experience in the entertainment business. Through her complete immersion in music and the development of her songwriting and singing abilities, Billie was able to completely pursue her unusual educational strategy.
Finneas O'Connell, Billie's brother, was a significant influence on her academic and musical growth. The siblings' strong relationship encouraged frequent songwriting and music production collaboration. Many of Billie's early tracks were co-written or co-produced by them. Billie's musical instruction was greatly aided by Finneas, who was also homeschooled.
| | |
| --- | --- |
| School | Home Schooling |
| College | Not Available |
| Educational Qualification | Not Available |
Billie Eilish Profession Details
Billie Eilish has had a professional career that can only be described as meteoric. She debuted on the music scene at an astonishingly young age and has since gained worldwide fame, breaking countless records and receiving numerous accolades.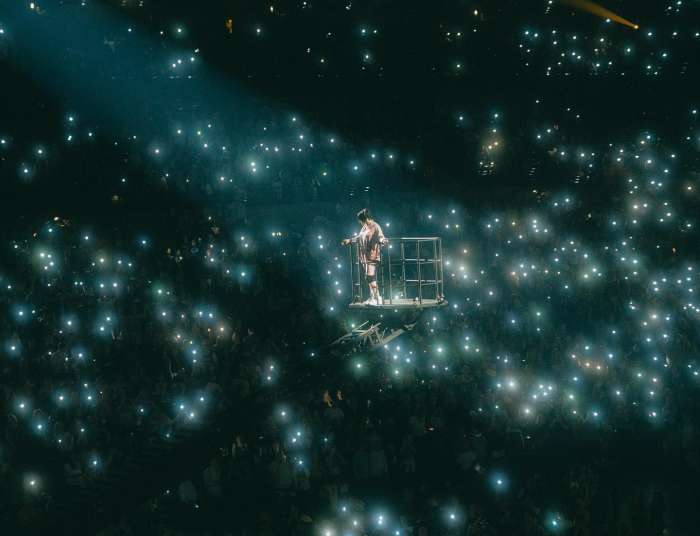 Billie's career started to take shape with the release of her debut single, "Ocean Eyes," in 2016. The song, which she co-wrote with her brother Finneas O'Connell, quickly gained traction on various platforms, including SoundCloud and YouTube. Its haunting melodies and Billie's mesmerizing voice captured the attention of listeners worldwide.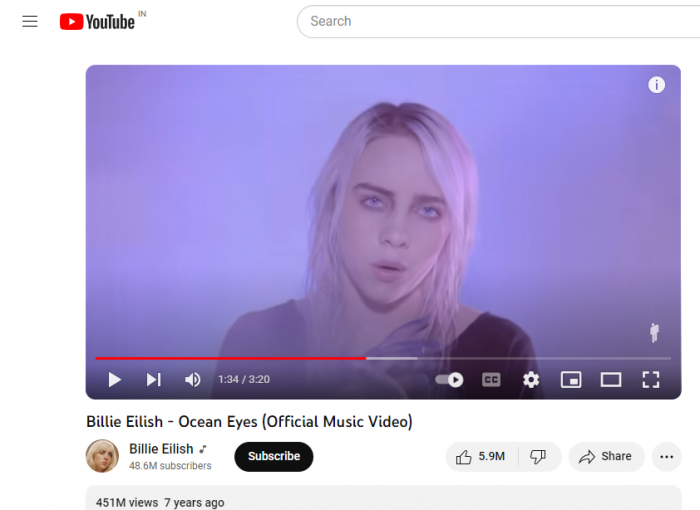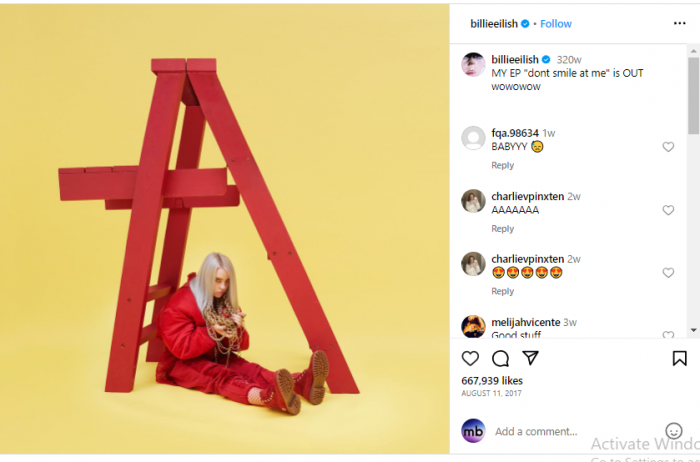 "Don't Smile at Me," Billie's debut EP, was published in 2017. She became known as a rising talent because of this EP, which included songs like "My Boy" and "Bellyache." The EP was well-received by critics and signaled the start of Billie's rise to fame.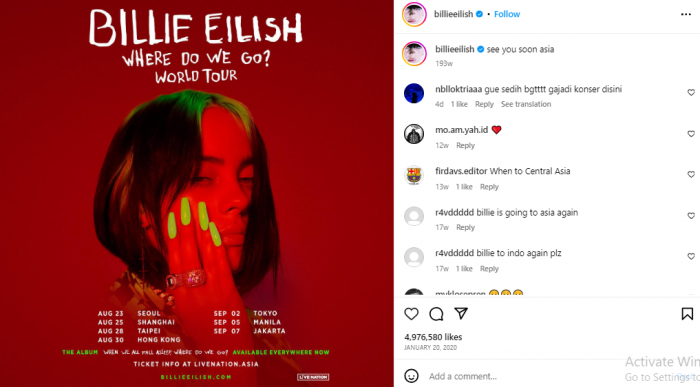 Billie Eilish's career reached new heights with the release of her debut studio album, "When We All Fall Asleep, Where Do We Go?," in March 2019. The album included the chart-topping hit "Bad Guy," which became a global phenomenon. With its unique sound, thought-provoking lyrics, and Billie's distinctive style, the album resonated with audiences of all ages. It showcased her ability to blend genres, incorporating elements of pop, electropop, and indie music.
Billie's debut album received widespread critical acclaim and earned her multiple Grammy Awards in 2020, including Record of the Year, Album of the Year, Song of the Year, and Best New Artist. At just 18 years old, she made history by becoming the youngest artist to win these prestigious awards in multiple categories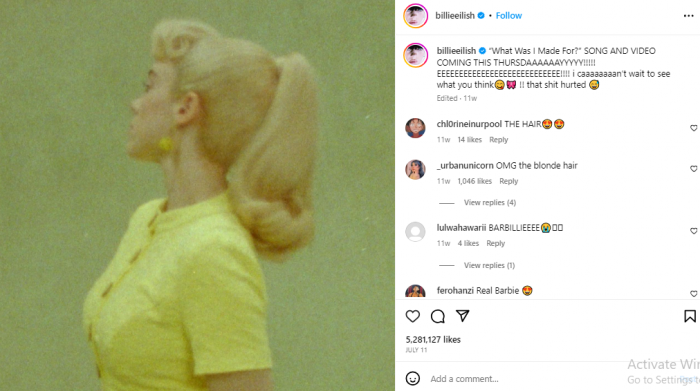 After the success of her debut album, Billie proceeded to put out hit singles and work with well-known musicians. Her skill in balancing the demands of fame with her artistic integrity has been impressive. Her later albums, such as "Happier Than Ever" (2021), demonstrated her artistic development and desire to venture into uncharted aural waters.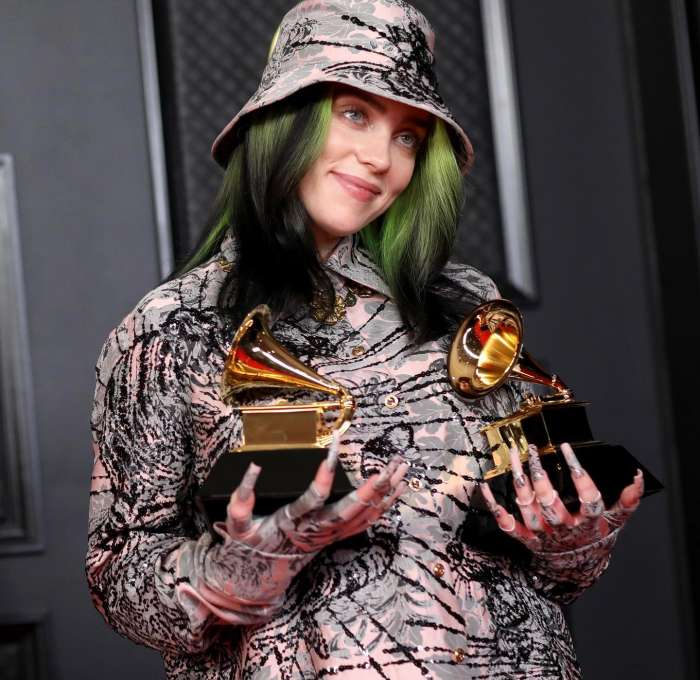 | | |
| --- | --- |
| Profession | Singer, Songwriter |
| Present Year | 2023 |
| Net Worth | $ 30 Million |
| Source of Income | Singing |
| Movies | When Billie Met Lisa, Happier Than Ever: A Love Letter to Los Angeles, Billie Eilish: The World's a Little Blurry |
| TV Shows | Swarm, Sesame Street, Saturday Night Live |
| Advertisement | Not Available |
| Awards | seven Grammy Awards, two American Music Awards, two Guinness World Records, three MTV Video Music Awards, three Brit Awards, a Golden Globe Award, and an Academy Award |
Billie Eilish Physical Stats
Billie Eilish's physical appearance is just one facet of her identity, and she has been an advocate for body positivity and self-acceptance. Her image and style are part of her creative expression and have inspired many to embrace their own uniqueness.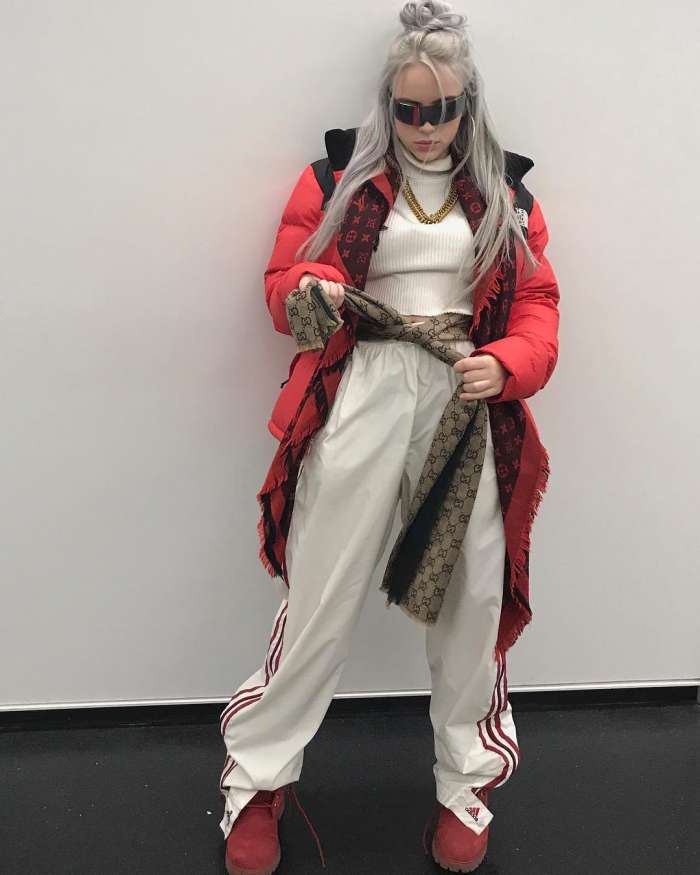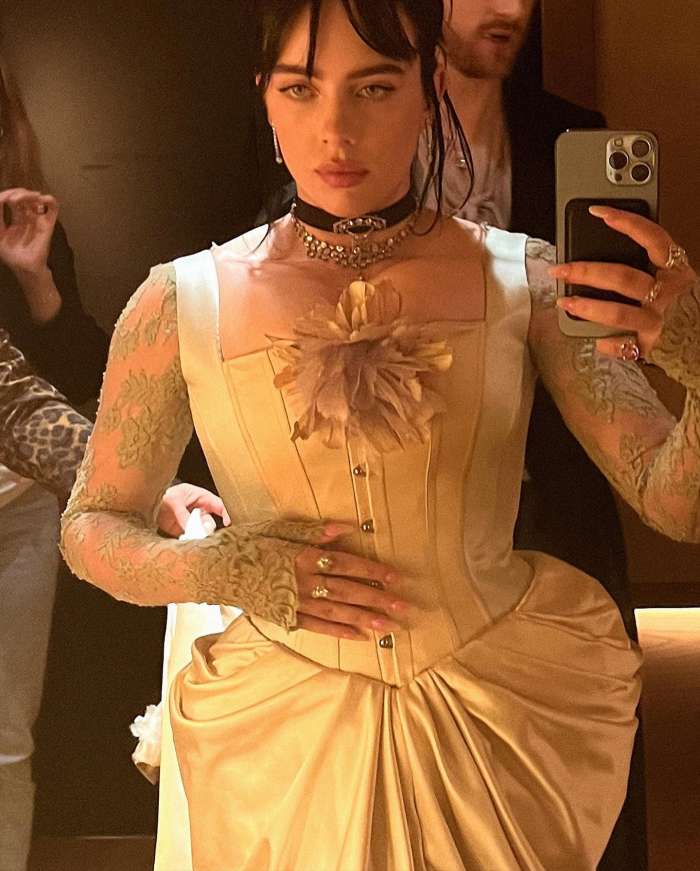 Height
167 Centimeters
5 Feet 5 Inches
65.75 Inches
1.67 Meters
Weight
114 lbs.
51.71 kg.
Body Measurements
Not Available
Shoe Size
Not Available
Eye Color
Blue Color
Hair Color
Light Brown
Birth Mark
Not Available
Tattoo
a tattoo of her surname, Eilish, across her chest, three fairies on her hand, the large dragon tattoo running down her hip, plus the unspecified one on her back.
Frequently asked questions about Billie Eilish:
1. Who is Billie Eilish?
Ans. Billie Eilish is Singer, Songwriter.
2. How old is Billie Eilish now?
Ans. As of Oct 2023, Billie Eilish's age is 21 years.
3. Height & weight of Billie Eilish?
Ans. Billie Eilish's height is approximately 167 cm. and her weight is approx 114 pounds.
4. What is Billie Eilish is famous for?
Ans. Singer, Songwriter.
5. Who is Billie Eilish's boyfriend?
Ans. Billie Eilish's boyfriend's name is Not Available.