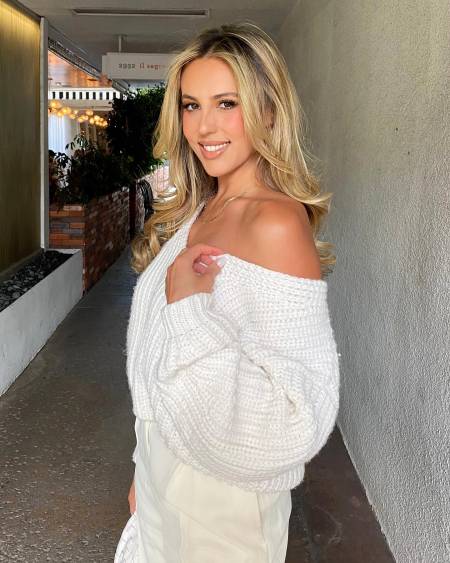 Sophia Rose Stallone
Actor
Birth Date
27 August 1996
Birth Place
Miami, Florida, USA
On August 27, 1996, Sophia Rose Stallone was born in Miami, Florida, USA.
Sophia Rose Stallone Personal Details
Sophia Rose Stallone is an American model and emerging fashion entrepreneur, known for being the daughter of the legendary Hollywood actor, Sylvester Stallone. In 2017, Sophia and her two younger sisters were bestowed with the prestigious title of Miss Golden Globe, showcasing the family's strong ties to the entertainment industry.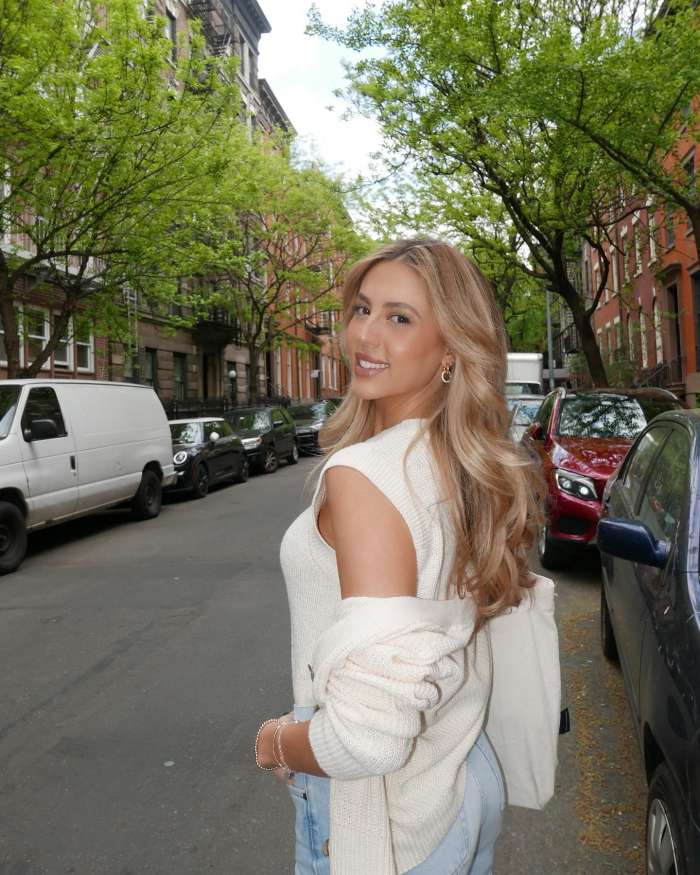 As the eldest of the Stallone siblings, Sophia has already made her mark in the world of glamour. Her alluring beauty and captivating personality have graced the cover of the renowned fashion magazine, Harper's Bazaar. It's worth noting that while she has achieved success as a model, her ultimate career aspiration lies in the realm of entrepreneurship.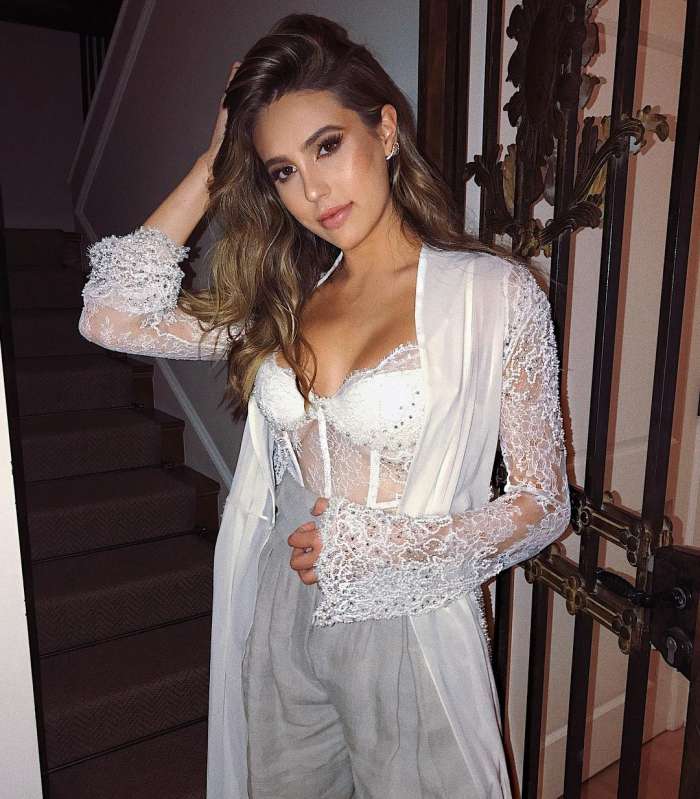 | | |
| --- | --- |
| Full Name | Sophia Rose Stallone |
| Gender | Female |
| Nick Name | Sophia Rose |
| Date of Birth | 27 August 1996 |
| Place of Birth | Miami, Florida, USA |
| Hometown | Miami, Florida, USA |
| Marital Status | Not Available |
| Affair/Relationship | Not Available |
| Spouse | Not Available |
| Children | Not Available |
| Zodiac SIgn | Virgo |
| Religion | Christian |
| Birth City | Miami, Florida, USA |
| Birth State | Florida |
| Birth Country | Not Available |
| Nationality | USA |
Sophia Rose Stallone Family Details
Sophia Rose Stallone is the oldest child of the iconic actor and filmmaker Sylvester Stallone and his wife Jennifer Flavin. She is part of a close-knit family that has made significant contributions to both the entertainment industry and the fashion world.
Sophia's father, Sylvester Stallone, is a legendary actor, screenwriter, and filmmaker known for his iconic roles in films such as "Rocky" and "Rambo." He has had a highly successful career in Hollywood and is recognized as one of the most influential figures in the industry.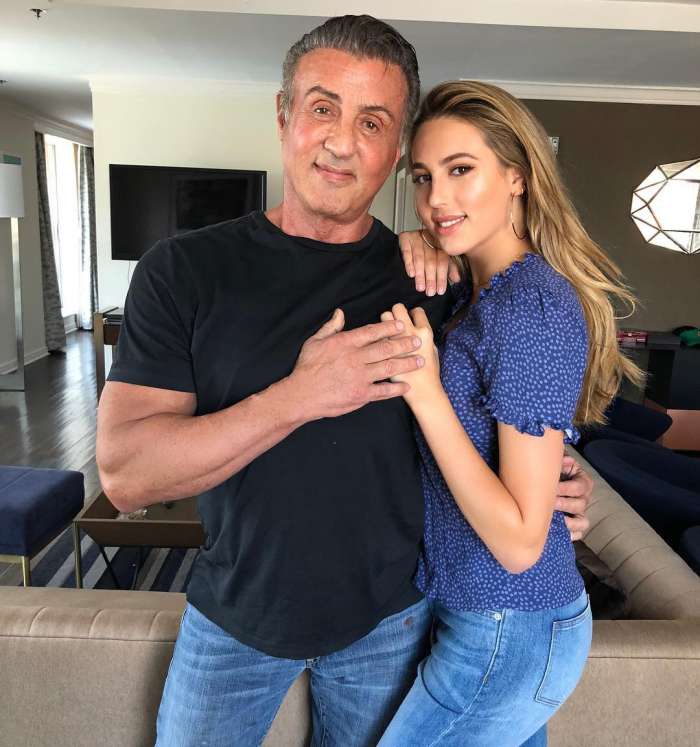 Sophia's mother, Jennifer Flavin, is an entrepreneur and former supermodel. She has her own line of skincare products and has achieved success in the world of business.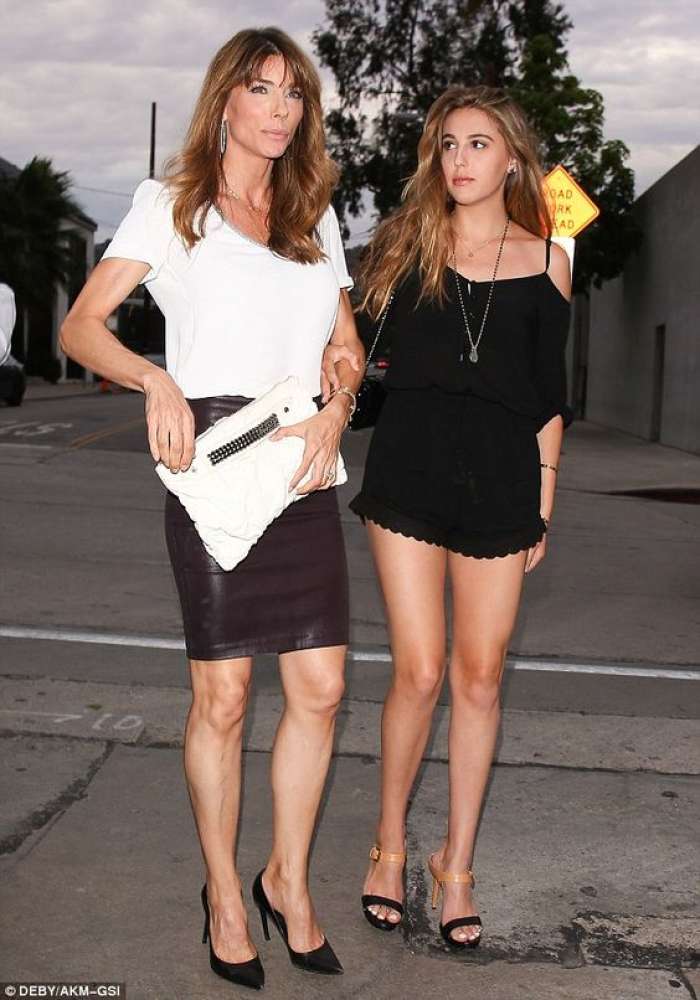 Sistine Rose Stallone: Sophia's younger sister, Sistine, is also a model and has made a name for herself in the fashion industry. She, along with her sisters, has been involved in various modeling projects. Scarlet is the youngest of the three sisters and, like her older siblings, has pursued a career in modeling. The Stallone sisters have collectively gained attention for their work in the fashion world.
Sophia and her siblings have grown up in a family deeply connected to the entertainment and fashion worlds. They have each pursued their own individual interests and careers within these industries, with modeling and fashion being a shared passion among the sisters. The Stallone family remains close, and they continue to make headlines in various fields, including acting, modeling, and business.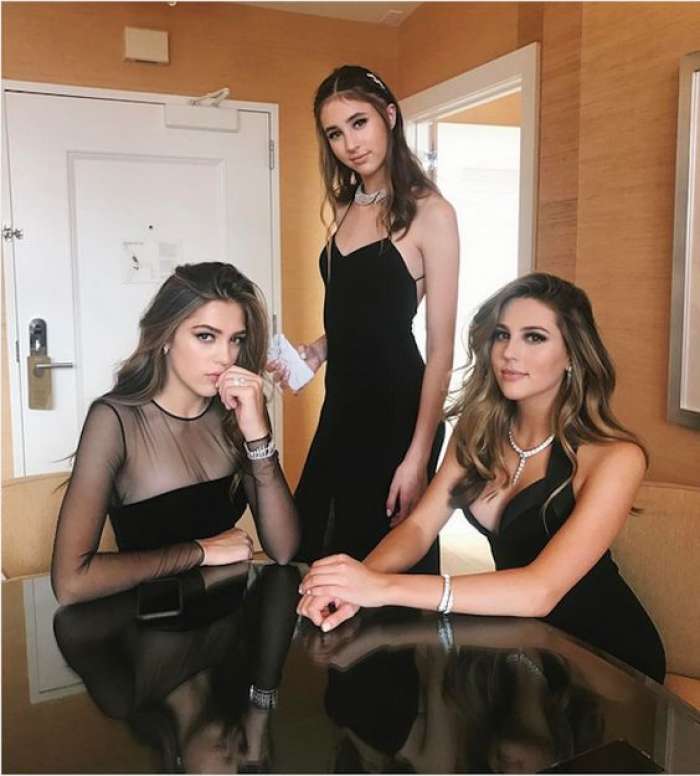 | | |
| --- | --- |
| Father Name | Sylvaster Stallone |
| Mother Name | Jennifer Flavin |
| Brother Name | |
| Sister Name | Sistine Rose Stallone, Scarlet Rose Stallone |
| Husband | Not Available |
| Children | Not Available |
Sophia Rose Stallone Educational Qualifications
After completing her high school education, Sophia Stallone continued her academic journey by enrolling at the University of Southern California (USC). She pursued a degree in communications during her time at the university. A degree in communications typically covers a broad range of subjects related to the way information is transmitted, received, and understood by individuals and groups.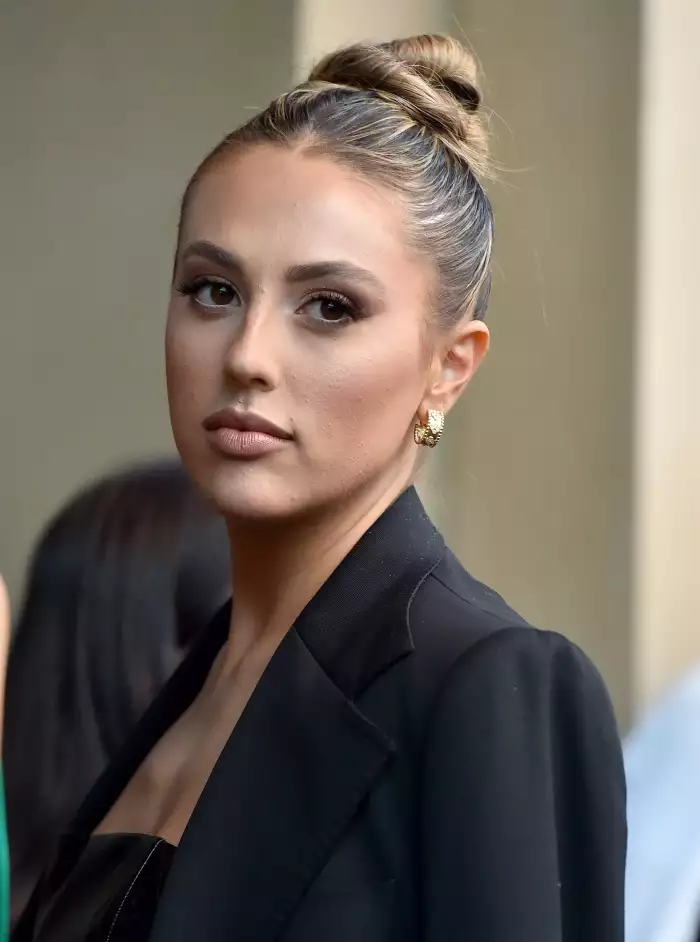 Studying communications at USC likely exposed Sophia to a variety of topics, including mass media, journalism, public relations, advertising, and interpersonal communication. It would have provided her with a solid foundation in understanding how communication functions in different contexts, which can be valuable in various career paths, especially in the fields of media, fashion, and entertainment.
It's not uncommon for individuals with a strong interest in the fashion and entertainment industries, like Sophia, to study communications as it provides valuable skills and knowledge for roles such as public relations, media, and marketing. Her education at USC likely contributed to her ability to navigate the media and fashion world successfully and helped her make informed decisions about her career in modeling and entrepreneurship.
| | |
| --- | --- |
| School | Not Available |
| College | University of Southern California |
| Educational Qualification | Graduate |
Sophia Rose Stallone Profession Details
Sophia Stallone is a prominent figure in the world of fashion and entertainment, and she has made her own mark rather than following in her father's footsteps in acting. Instead, she chose to pursue a career that aligns more with her mother's interests and expertise.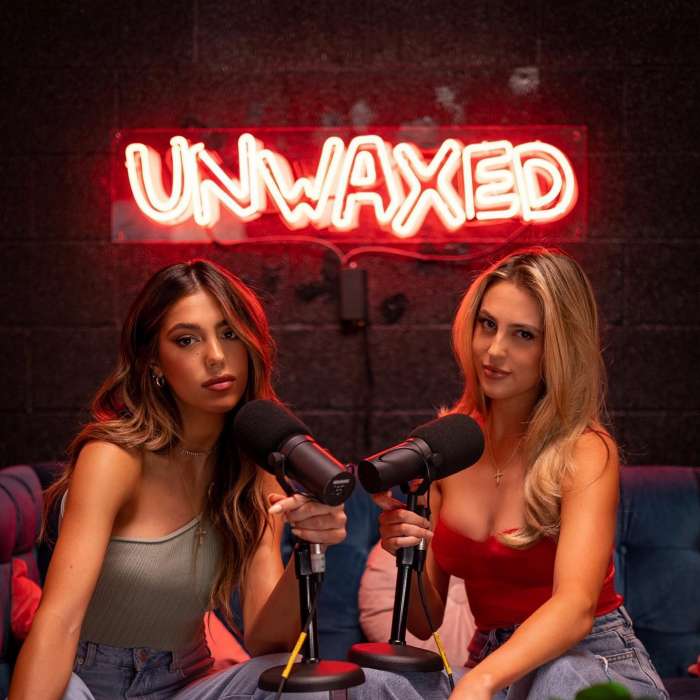 Sophia's journey into the public eye began with her television debut in 2010 on the talk show 'Late Show with David Letterman.' While she initially stayed away from acting, she, along with her sisters, made appearances at various media events, maintaining a presence in the spotlight. After completing her college education, Sophia delved into the world of fashion, working with different designers and photographers. This hands-on experience allowed her to gain valuable insights into the fashion industry.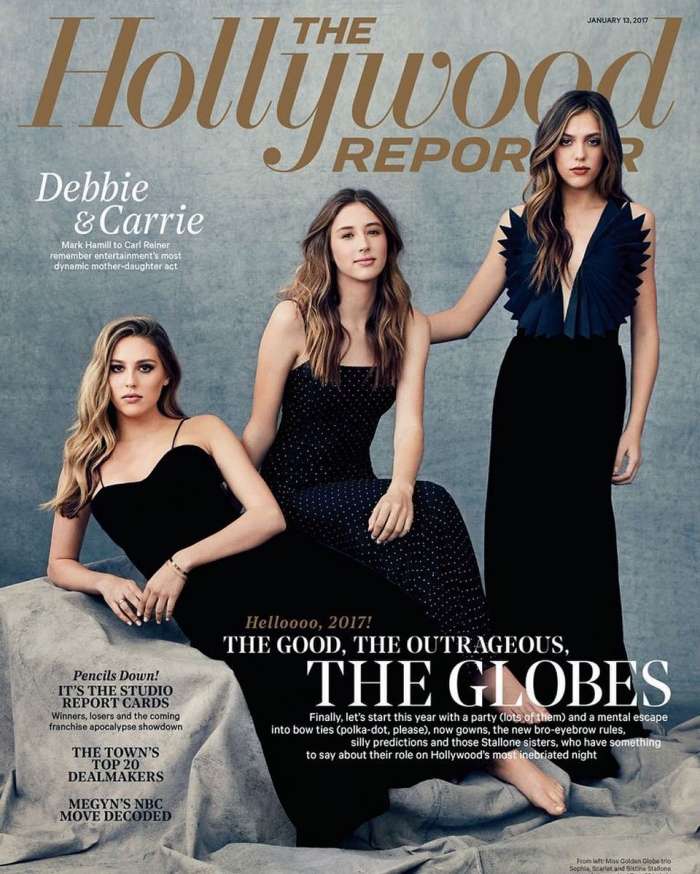 Her mother, Jennifer Flavin Stallone, who is an entrepreneur and former supermodel herself, played a crucial role in Sophia's career. Jennifer's connections and support helped Sophia establish herself in the industry. In 2017, Sophia had a breakthrough year when she was featured on the cover of the prestigious fashion journal, Harper's Bazaar. She also appeared as a guest judge on the fashion reality show 'Project Runway: Client on the Go.' She didn't stop there after that, she was named the ambassador of the 2017 Golden Globe Awards, and she and her sisters received the coveted title of 'Miss Golden Globe.' This recognition and exposure on the red carpet alongside her famous father, Sylvester Stallone, were significant moments in her career.
Sophia Stallone's ambitions extend beyond modeling and judging. She has a passion for beauty and cosmetics, and she plans to launch her own line of beauty products. Her debut product will be a lip kit, which is inspired by the successful line of products created by Kylie Jenner. Sophia's venture into cosmetics reflects her entrepreneurial spirit and her desire to make a name for herself in the beauty industry.
| | |
| --- | --- |
| Profession | Actor |
| Present Year | 2023 |
| Net Worth | $1 Million - $5 Million |
| Source of Income | Actress |
| Movies | Not Available |
| TV Shows | The Enemy of My Enemy is My FriendSophia Rose Stallone is indeed known for her striking beauty and commitment to maintaining a healthy and fit lifestyle. While I don't have access to specific and recent details regarding her health and fitness regimen, it's common for individuals in the public eye to follow various practices to maintain their physical well-being and appearance. Here are some general insights into how individuals like Sophia Stallone might achieve and maintain their attractive and healthy look: 1. **Regular Exercise**: Many people who are fitness enthusiasts engage in regular exercise routines. This can include a mix of cardiovascular workouts, strength training, and flexibility exercises to help maintain a slim waistline and a toned physique. 2. **Balanced Diet**: Eating a well-balanced diet with a focus on nutritious foods can contribute to glowing skin and overall health. Staying hydrated and incorporating fruits, vegetables, lean proteins, and healthy fats into one's diet is essential. 3. **Skincare**: A consistent skincare routine can help maintain clear and radiant skin. This typically includes cleansing, moisturizing, and using sunscreen to protect the skin from the harmful effects of the sun. 4. **Hair Care**: Shiny, healthy hair often comes from proper hair care practices, such as using quality hair products, avoiding excessive heat and chemical treatments, and maintaining a balanced diet. 5. **Lifestyle Choices**: Avoiding habits that can negatively impact one's appearance, such as smoking or excessive alcohol consumption, can contribute to a youthful and attractive look. 6. **Mental Health**: Taking care of one's mental health is also crucial. Stress management, mindfulness, and relaxation techniques can have a positive impact on one's overall well-being and appearance. 7. **Genetics**: It's important to note that genetics also play a significant role in a person's physical attributes and natural beauty. Some features are inherited and cannot be changed through fitness or skincare routines. Sophia Stallone's dedication to health and fitness, as well as her natural beauty, have likely contributed to her attractive appearance. It's important to remember that everyone's definition of beauty is subjective, and what works for one person may not work for another. Additionally, maintaining a healthy lifestyle is not just about physical appearance but also about overall well-being and long-term health. It's always advisable to consult with healthcare professionals or experts in fitness and skincare for personalized advice and guidance. |
| Advertisement | Not Available |
| Awards | Not Available |
Sophia Rose Stallone Physical Stats
Sophia Rose Stallone is admired for her stunning beauty, including her perfect body shape, radiant skin, shiny hair, slim waistline, and overall gorgeous appearance. Her commitment to health and fitness plays a significant role in maintaining her stunning physique and appearance.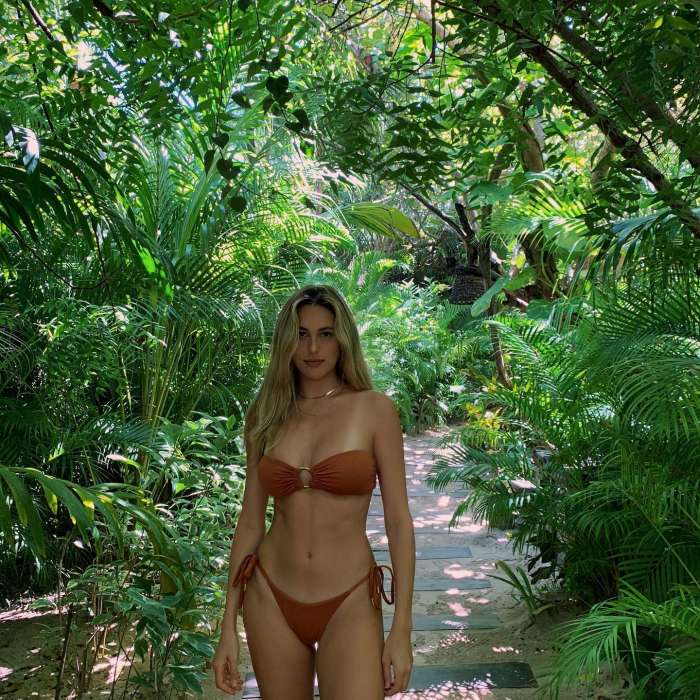 Sophia has garnered attention on social media not only for her striking looks but also for her dedication to fitness and well-being. She is known for sharing health and fitness tips and insights on her social media platforms, which have earned her a reputation as a "fitness freak." Her dedication to a healthy lifestyle inspires many of her followers and fans.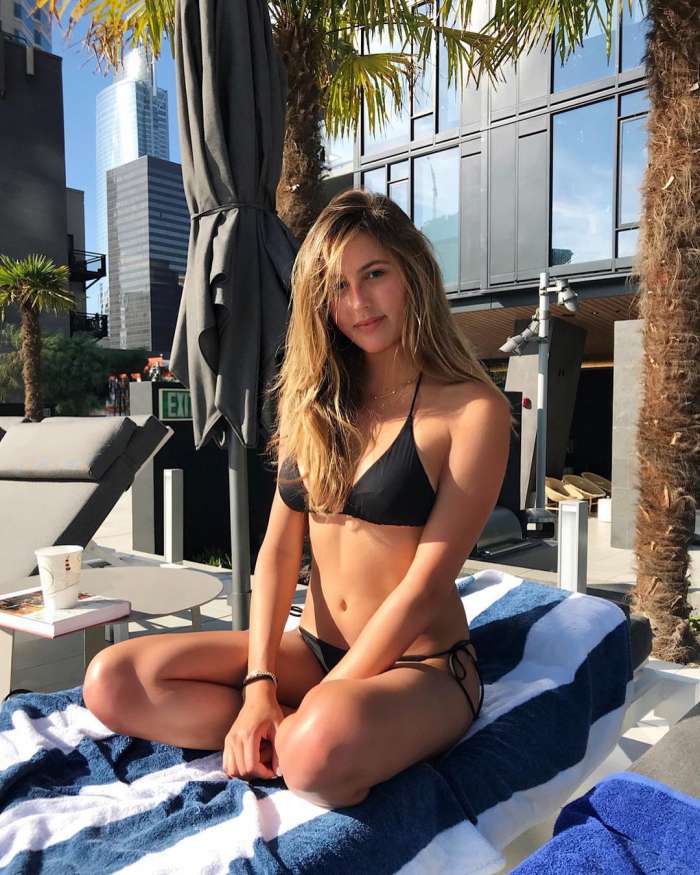 Height
170 Centimeters
5 Feet 6 Inches
66.93 Inches
1.70 Meters
Weight
55 lbs.
24.95 kg.
Body Measurements
35-24-34
Shoe Size
7UK
Eye Color
Dark Brown
Hair Color
Dark Brown
Birth Mark
Not Available
Tattoo
Not Available