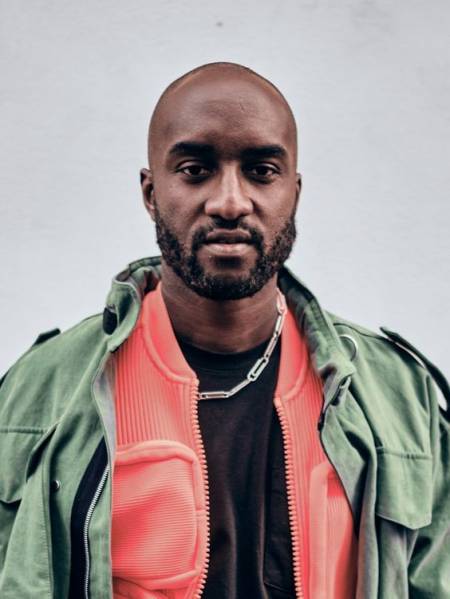 Virgil Abloh
Fashion Designer, Entrepreneur, and disc jockey
Birth Date
30 September 1980
Birth Place
Rockford, Illinois, U.S.
Virgil Abloh (1980–2021) was an influential American fashion designer, entrepreneur, and artistic director known for his groundbreaking work in bridging streetwear and luxury fashion.
Virgil Abloh Personal Details
Virgil Abloh was born on September 30, 1980, in Rockford, Illinois, to Ghanaian immigrant parents. His mother was a seamstress, and his father managed a paint company. Abloh's upbringing in Rockford, Illinois, was influenced by his parents' hard work and dedication. Abloh learned how to sew from his mother, which would later influence his career in fashion.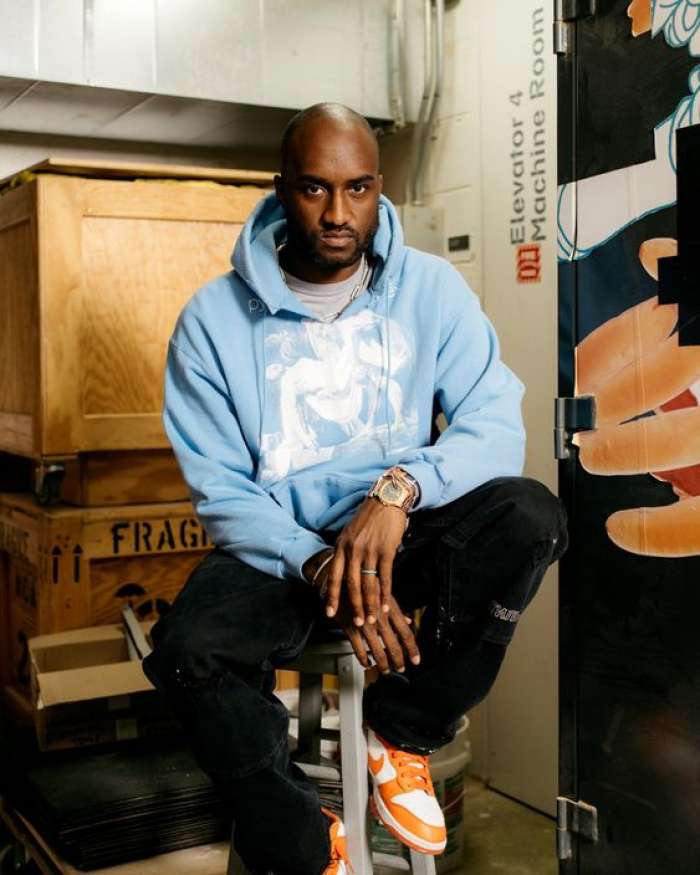 Virgil Abloh was a private individual who rarely shared details of his personal life in the public domain. He preferred to keep the focus on his creative work and career achievements, maintaining a sense of mystery about his personal life.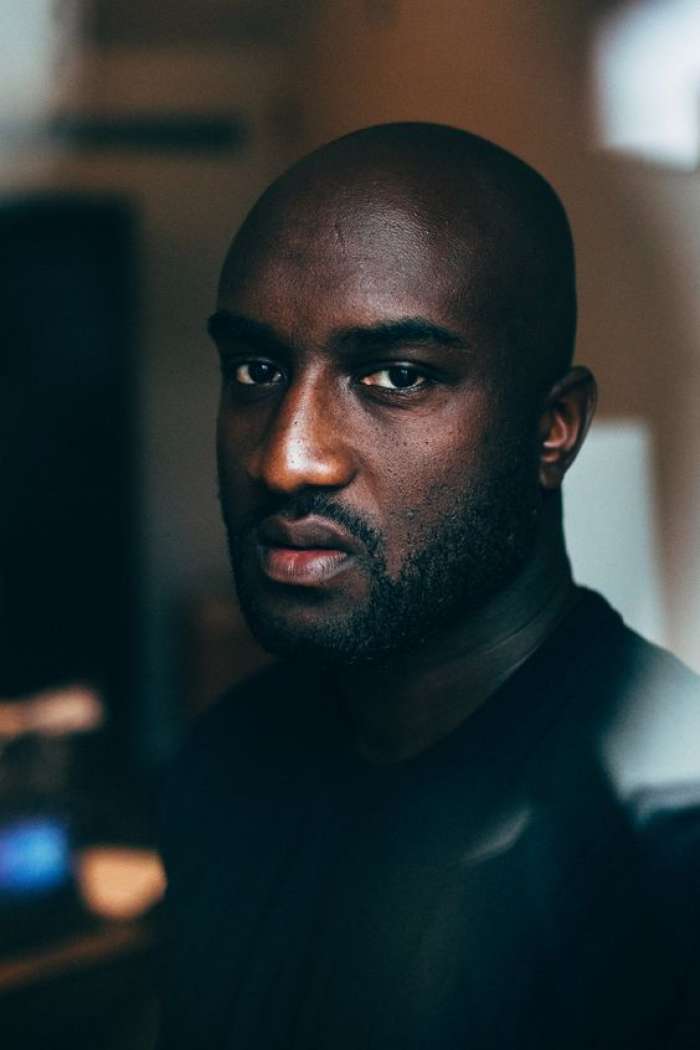 Who was Virgil Abloh's Wife?
Virgil Abloh was married to Shannon Sundberg in 2009. Shannon was his high school sweetheart, and they shared a loving and enduring marriage. Abloh lived in Chicago with his wife and their two children.
What Happened to Virgil Abloh?
Abloh was told he had cardiac angiosarcoma, a kind of cancer, but he chose to keep the information confidential. At the age of forty-one, he passed away in Chicago on November 28, 2021.
| | |
| --- | --- |
| Full Name | Virgil Abloh |
| Gender | Female |
| Nick Name | Virgil |
| Date of Birth | 30 September 1980 |
| Place of Birth | Rockford, Illinois, U.S. |
| Hometown | Rockford |
| Marital Status | Single |
| Affair/Relationship | Shannon Sundberg |
| Spouse | |
| Children | |
| Zodiac SIgn | Libra |
| Religion | Christian |
| Birth City | Rockford, Illinois, U.S. |
| Birth State | Illinois |
| Birth Country | United States of America |
| Nationality | American |
Virgil Abloh Educational Qualifications
Abloh's journey began with a strong educational foundation. He graduated from the University of Wisconsin–Madison with a Bachelor of Science degree in civil engineering. He later earned a Master of Architecture degree from the Illinois Institute of Technology. During this time, he developed a passion for fashion and design, inspired by architectural influences.
| | |
| --- | --- |
| School | High School, Rockford, Illinois, U.S. |
| College | University of Wisconsin–Madison, Illinois Institute of Technology. |
| Educational Qualification | Bachelor of Science degree in civil engineering, and Post Graduate Master of Architecture degree |
Virgil Abloh Profession Details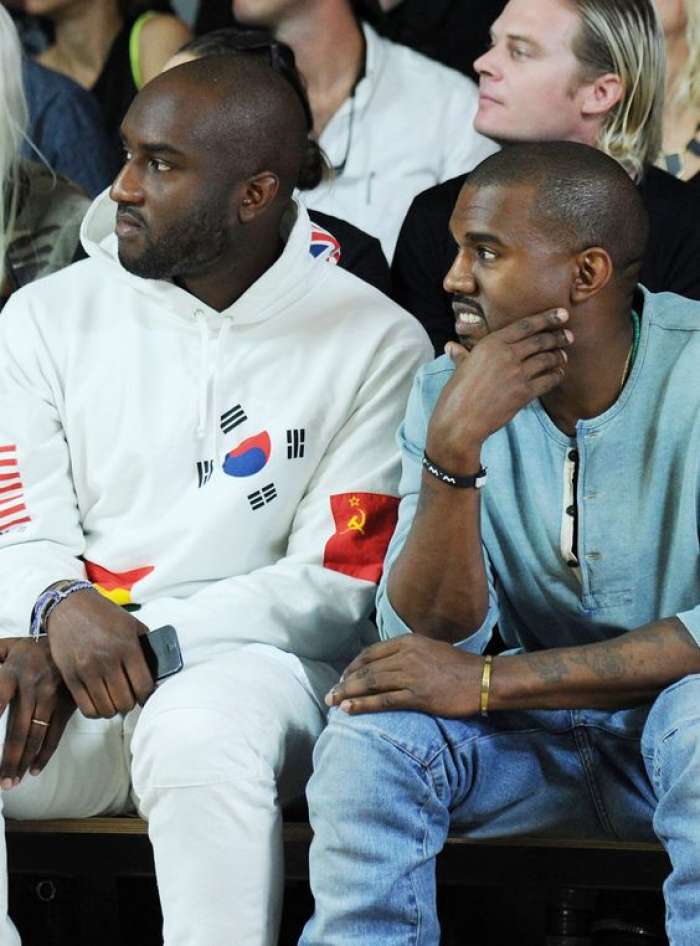 Abloh's entry into the fashion industry started with an internship at Fendi in 2009, where he worked alongside Kanye West. This opportunity marked the beginning of a collaborative partnership between Abloh and West, which would shape his future in fashion.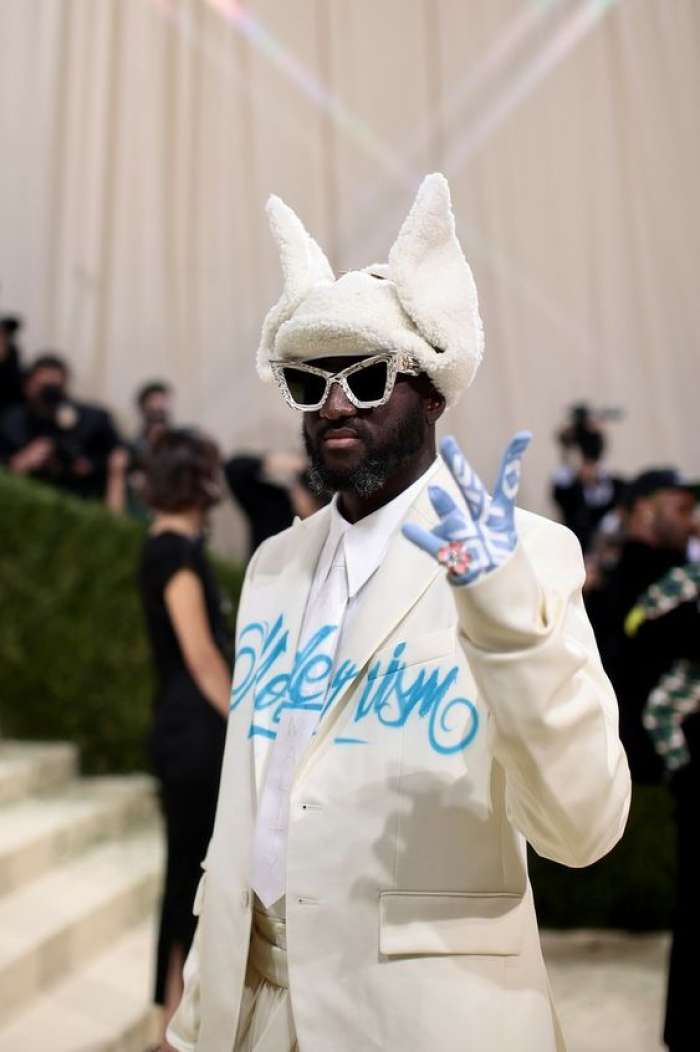 In 2012, Abloh launched his own luxury streetwear clothing line, Pyrex Vision. However, it was in 2013 that he founded Off-White, a Milan-based fashion label that quickly gained international recognition. Off-White's design aesthetic, characterized by elements like quotation marks and zip-ties, bridged the gap between streetwear and luxury fashion.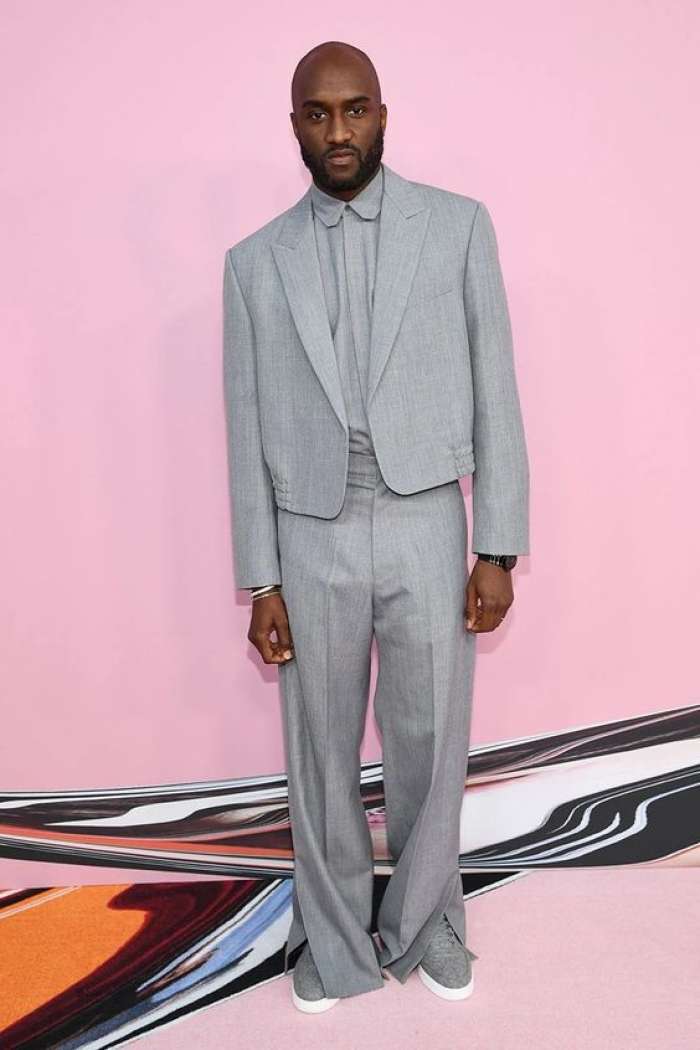 In a historic move, Abloh became Louis Vuitton's artistic director for menswear in 2018, making him one of the few black designers to helm a major French fashion house. His creative direction breathed new life into Louis Vuitton's menswear collections, showcasing his ability to blend high fashion with streetwear sensibilities.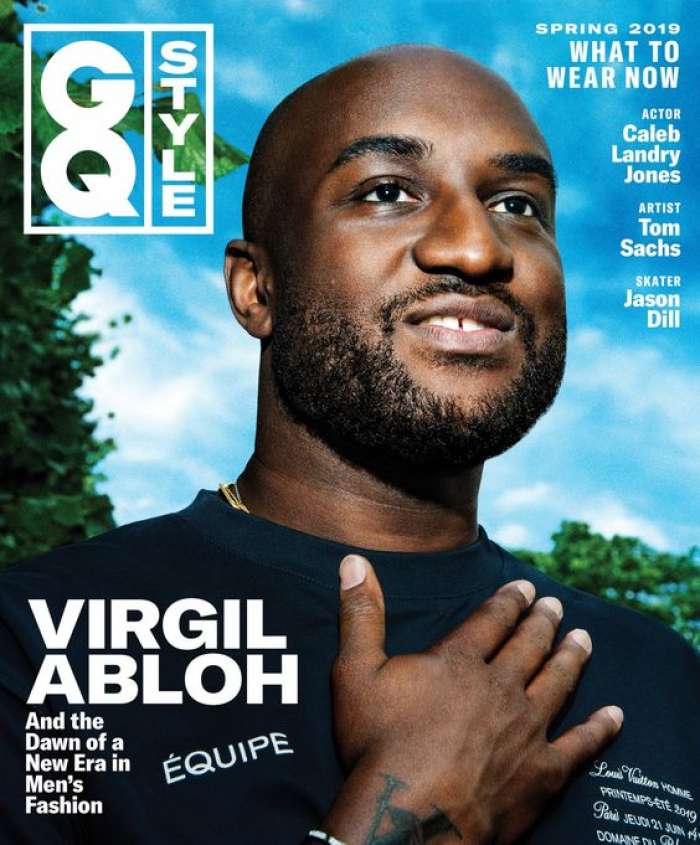 Throughout his career, Abloh engaged in high-profile collaborations. Notable examples include his partnership with IKEA for the "Markerad" collection and his work with Nike on "The Ten" collection, where he reimagined some of the brand's iconic shoe designs.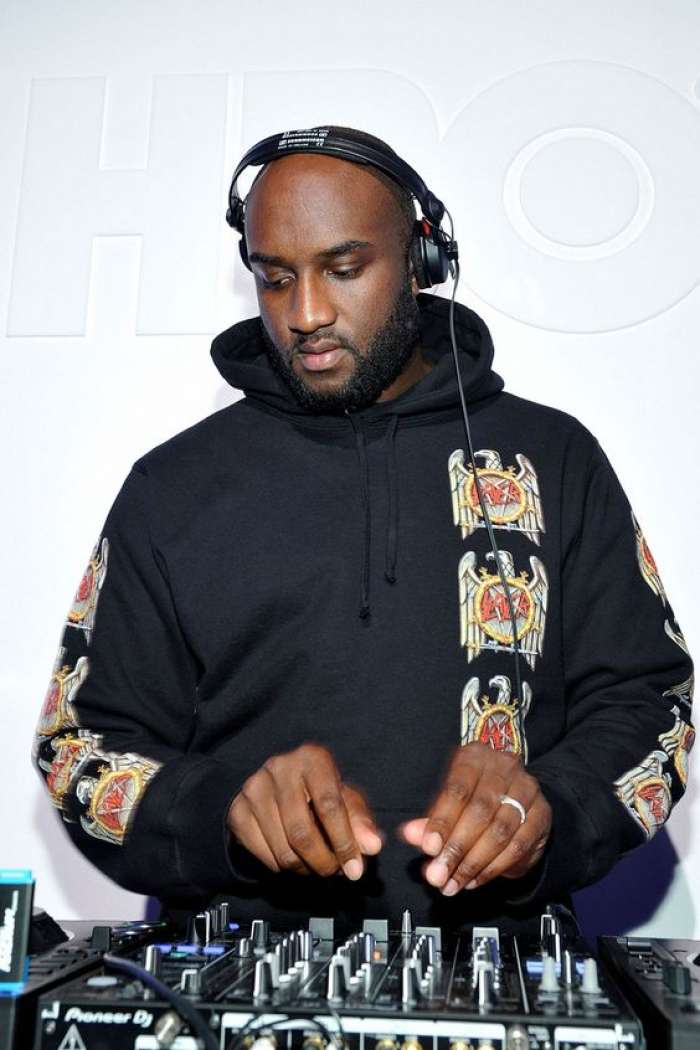 Abloh's creative pursuits extended beyond fashion. He collaborated with renowned artists like Takashi Murakami and held solo art exhibitions. He also had a significant presence in the music world as a DJ and album art designer for artists such as Kanye West and Pop Smoke.
| | |
| --- | --- |
| Profession | Fashion Designer, Entrepreneur, and disc jockey |
| Present Year | 2023 |
| Net Worth | $5Million |
| Source of Income | Fashion Designing And His Own Brand |
| Movies | |
| TV Shows | |
| Advertisement | |
| Awards | International Designer of the Year at the GQ Men of the Year awards in 2017. |
Virgil Abloh Physical Stats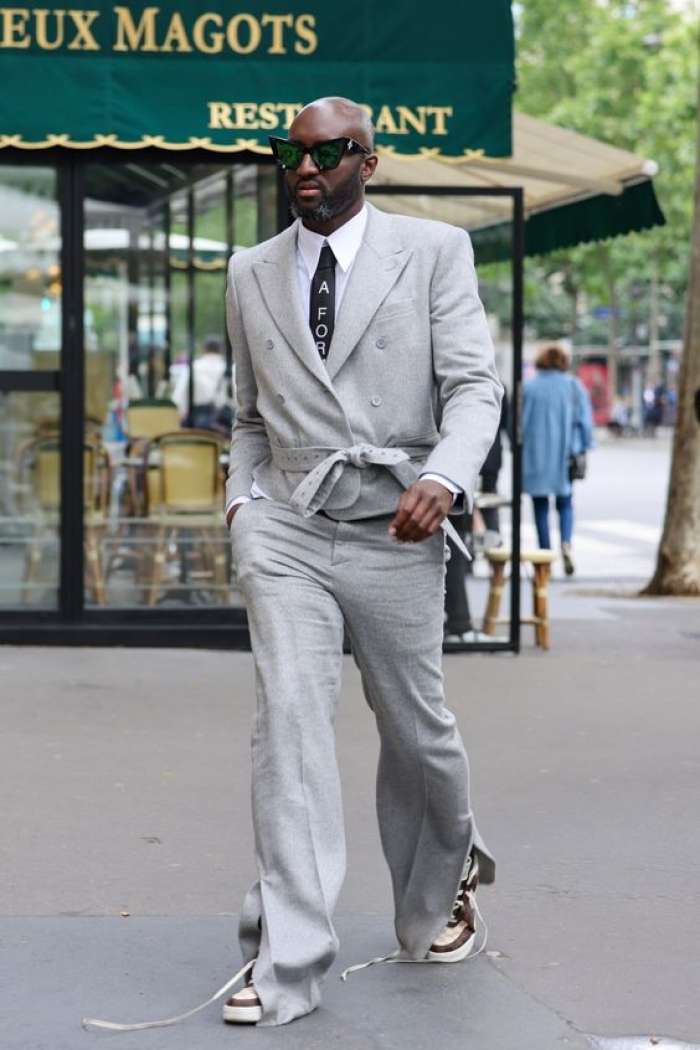 Height
168 Centimeters
5 Feet 6 Inches
66.14 Inches
1.68 Meters
Weight
121 lbs.
54.88 kg.
Body Measurements
40-34-38
Shoe Size
8UK
Eye Color
Dark brown
Hair Color
Black
Birth Mark
Tattoo
What are the books authored by Virgil Abloh showcasing his insights into fashion, design, and art?
| | |
| --- | --- |
| Books | Publication Year |
| Insert Complicated Title Here | 2018 |
| Virgil Abloh. Nike. ICONS | 2020 |
| Abloh-isms | 2021 |
| Virgil Abloh: Figures of Speech | 2022 |